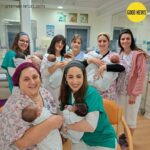 17,629! That's the number of babies born in Israel since October 7th. In a country with less than
...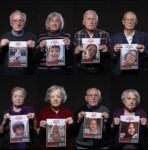 Powerful image. Holocaust survivors hold posters of hostages and stand in solidarity with Israel. Rachel Levy, BEM, says,
...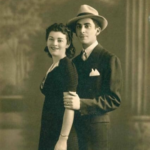 These are #MyJewishGrandparents. This photo was taken on the Lower East Side of New York. My beautiful grandmother
...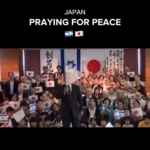 Support for Israel from Japan, singing 'Oseh Shalom'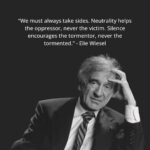 "We must always take sides. Neutrality helps the oppressor, never the victim. Silence encourages the tormentor, never the
...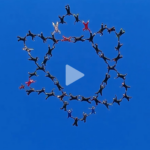 48 Skydivers from California created the Star of David form in solidarity with Israel. Host: @brodskychenfeldVideo: @craigobrienphotography@xiancam.xmSource: @ofer_yakov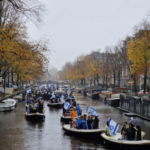 Spotted in Amsterdam Photo: Gaelle Lemelson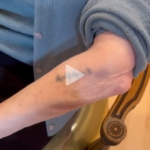 In this video, Holocaust survivor Itu Lustig explains why the A-7443 tattoo she received in Auschwitz, represents 'life.'
...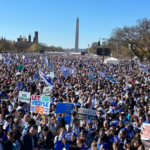 On Tuesday November 15th, close to 300,000 people took part in the March for Israel rally in Washington,
...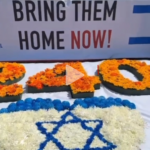 Spotted in Sydney, Australia #AmYisraelChai Source: @naominachman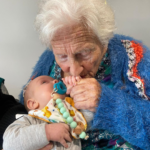 Happy 102nd birthday to my great-grandmother! A Holocaust survivor, she lost most of her family in the death
...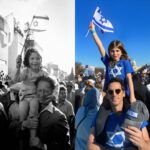 Then: Israel's Independence Day, May 1948 Now: March on Washington, November 2023 Photos: Robert Capa / Dr. Ira
...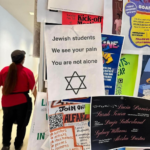 Spotted at Parsons School of Design Source: Sephardic Community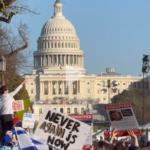 Today in Washington, March for Israel Rally #AmYisraelChai Video: Bentzi Sasson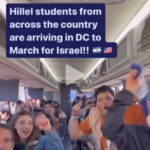 Hillel students from across the country are arriving. in DC to March for Israel #AmYisraelChai Video: @HillelIntl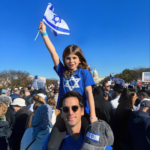 Jewish and Proud! #AmYisraelChai Photo: Dr. Ira Savetsky Lizzy Savetsky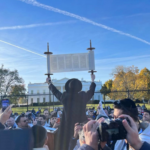 Spotted this morning in DC, Torah outside of the White House. #AmYisraelChai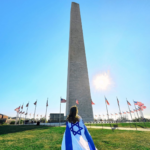 "Wherever I stand, I stand with Israel. #ProudJewishAmerican" – @lizzysavetsky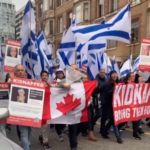 Yesterday in Vancouver #BringThemHome Video: Jessica Hanick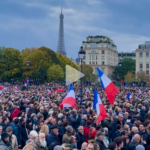 Today in Paris, tens of thousands gathered to stand against the rise in antisemitism since October 7th. Source:
...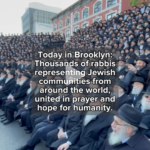 Today in Brooklyn: Thousands of rabbis representing Jewish communities from around the world, united in prayer and hope
...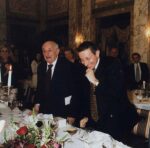 Simon Wiesenthal was born on December 31, 1908. "One day Simon called and said that he would like
...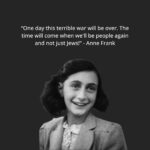 "One day this terrible war will be over. The time will come when we'll be people again and
...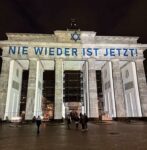 Tonight in Germany, on the 85th anniversary of Kristallnacht, the words 'Never Again is Now' are displayed on
...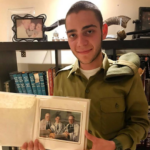 On Kristallnacht, November 10, 1938, Joseph Mayer was arrested by the SS in Prenzlau, Germany and taken to
...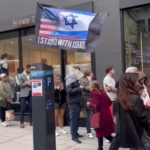 This week in New York, Caffe Aronne lost several of its employees in protest against the cafe's support
...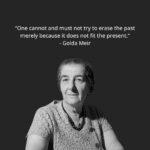 Historically, Jews have maintained a continuous presence in the land of Israel for thousands of years. "One cannot
...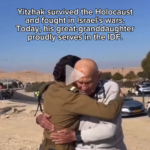 Holocaust survivor Yitzhak Levi was born in Vienna in 1925. On November 9-10, 1938, Yitzhak witnessed the Night
...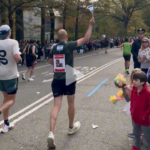 Sunday in New York, runners at the NYC Marathon showed their support for Israel and raised awareness for
...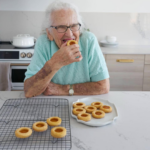 Happy Birthday to Holocaust survivor Lois Flamholz. Lois was born on November 6, 1927, in the town of
...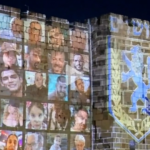 Images of the 240+ hostages are displayed on the Old City Walls of Jerusalem tonight as we mark
...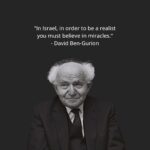 "In Israel, in order to be a realist you must believe in miracles." – David Ben-Gurion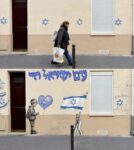 Jewish homes in Paris were vandalized last week with spray painted Jewish Stars. An artist responded to the
...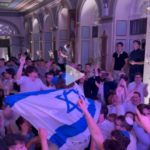 This past weekend in Brooklyn, Chabad on Campus held a Shabbaton for more than 1,250 Jewish students from
...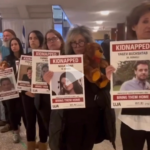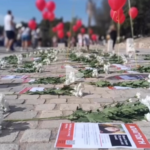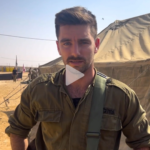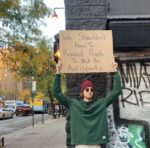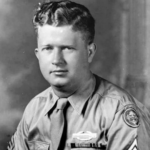 During WWII, Roddie Edmonds was a Master Sergeant in the United States Army. In late 1944, Edmonds was
...
Never Again is Now. Video: @davidaaroncarpenter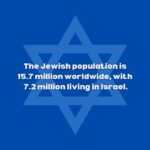 Almost half of the world Jewish population is currently living in Israel, according to a report by the
...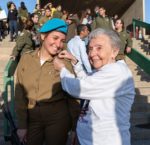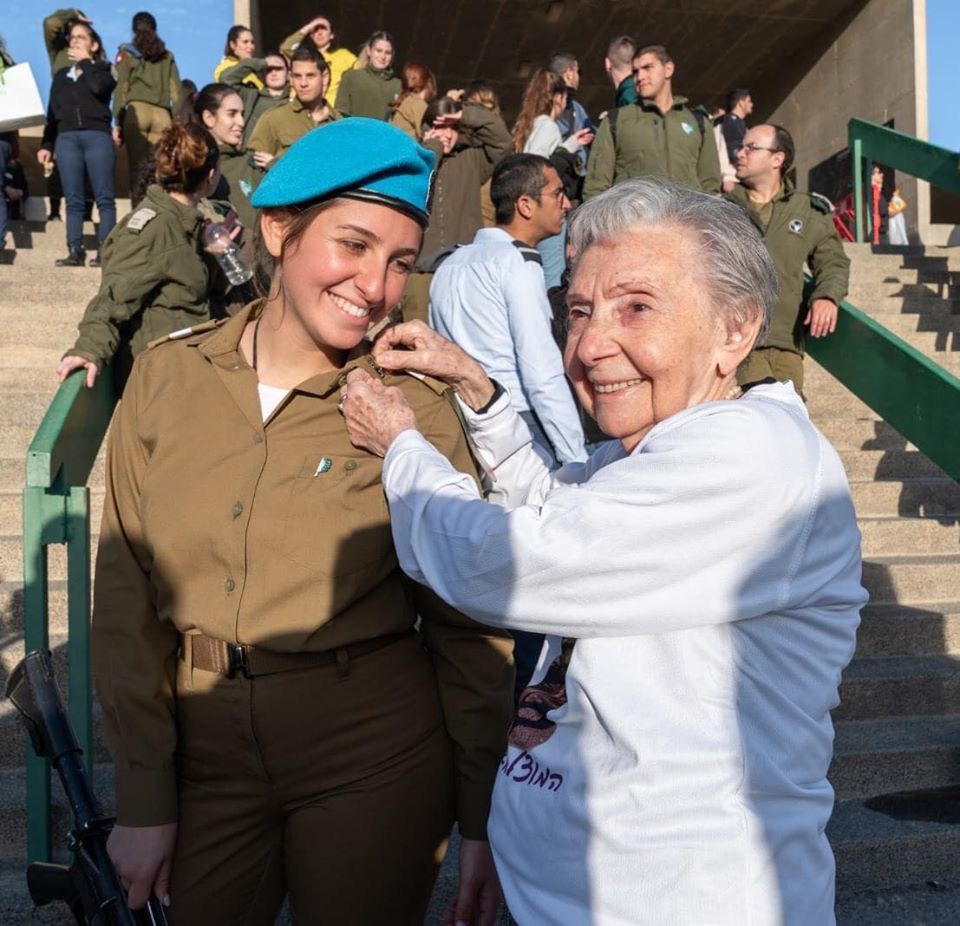 During the Holocaust, Ruth was deported to Auschwitz. She jumped from the train car and avoided the gas
...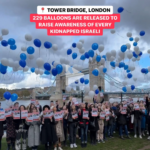 Tower Bridge, London: Nearly 230 balloons were released as part of a global campaign to raise awareness and
...
"The horrors of what happened on October 7th are hitting us all really hard in all of the
...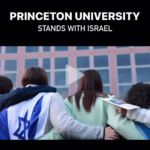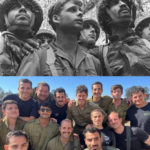 Over the past few weeks, you may have noticed IDF soldiers growing mustaches. Here's why: it is a
...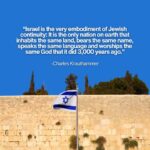 "Israel is the very embodiment of Jewish continuity: It is the only nation on earth that inhabits the
...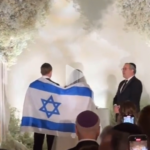 This past week in New York, a bride and groom concluded their wedding ceremony, both draped in an
...
Canadian pianist, Kevin Chen opens his concert at Carnegie Hall with Hatikva, Israel's anthem.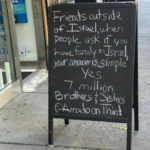 Family. Photo: @notskinnybutnotfat @amadoonthird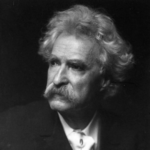 A note from Mark Twain about the Jewish people: "If the statistics are right, the Jews constitute but
...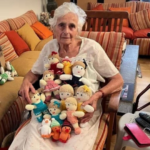 This 86 year old woman was orphaned at two years old during the Holocaust. Today she has decided
...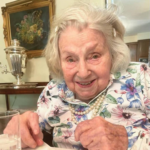 Pearl Berg celebrated her 114th birthday this month, making her the 10th oldest person in the world, 3rd
...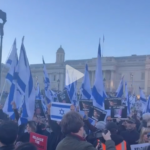 Today in Trafalgar Square, London Video: The Jewish News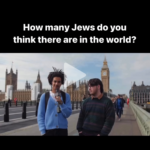 How many Jews do you think there are in the world? According to a report by the Jewish
...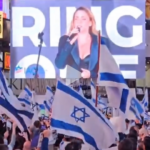 Watch and listen as Hatikvah is sung in Times Square, New York City.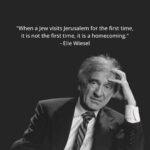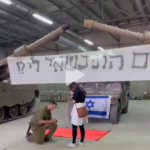 Love always wins. Mazal Tov to Matan and Kim! Source: Lisa Rich Photography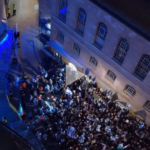 Support for Israel from London 'May He who makes peace from above, May He make peace upon us,
...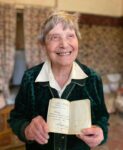 "The word 'Jew' was written on the first page of my passport. People suggested I change my nationality.
...
Humans of Judaism™ 2023 All rights reserved. Commercial use and distribution of the contents of this website are not allowed without express and prior written consent of the owner, except for the use of republishing with due credits and corresponding tags. If content posted is your property, immediately contact the administrator for proper editing and updating.