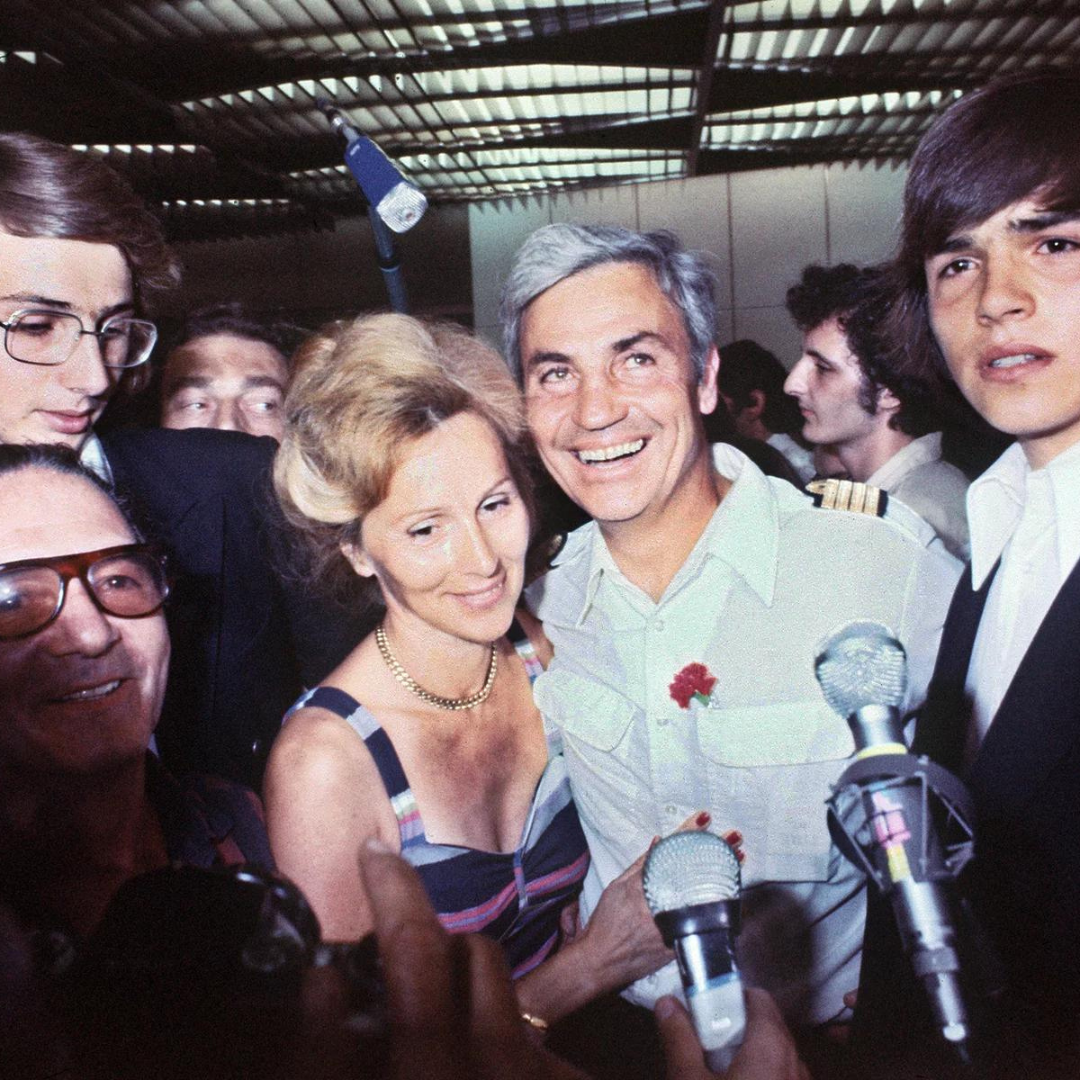 Michel Bacos was the captain of Air France flight 139, which was hijacked and rerouted to Entebbe on June 27, 1976. On board were 240 passengers and 12 crew members, when the flight took off from Tel Aviv. The hijackers released the non-Jewish hostages and offered to free Bacos and his crew, but Bacos refused and stayed with the Jewish passengers until they were ultimately rescued by the IDF.
Bacos received the National Order of the Legion of Honour, France's highest decoration. Additionally, the Israeli government recognized Bacos and his crew with medals for their heroic actions in refusing to leave the Jewish passengers behind. 
Bacos passed away in France in 2019 at the age of 95.
Photo: July 5, 1976, Michel Bacos reunited with his wife at Orly Airport in Paris, France (AFP/Getty Images)