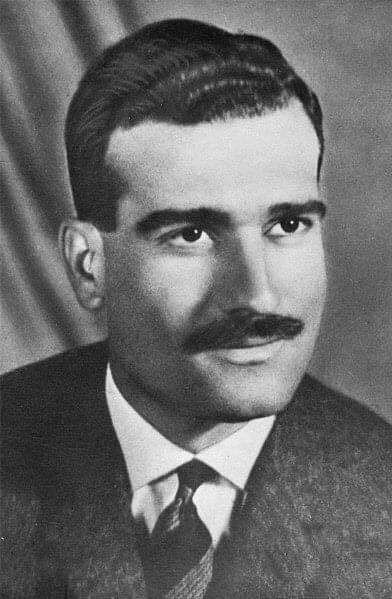 You may remember Sacha Baron Cohen portrayed Eli Cohen in the Netflix series, The Spy. On May 18, 1965, Eli Cohen was executed by the Syrian regime.
Born to a Mizrahi Jewish family, Eliyahu Ben-Shaul Cohen was born on December 6, 1924 in Alexandria, Egypt. In 1949, his parents and brothers left for Israel, while Eli stayed behind to finish his studies. He was fluent in 5 languages.
In 1956, Cohen was expelled from Egypt and moved to Israel. He joined Israeli intelligence, infiltrating the highest ranks of Syria's military & political elite. His heroic efforts saved many lives over the years.
"Without continuous personal development, you are now all that you will ever become, and hell starts when the person you are meets the person you could have been." – Eli Cohen
May his memory be a blessing.