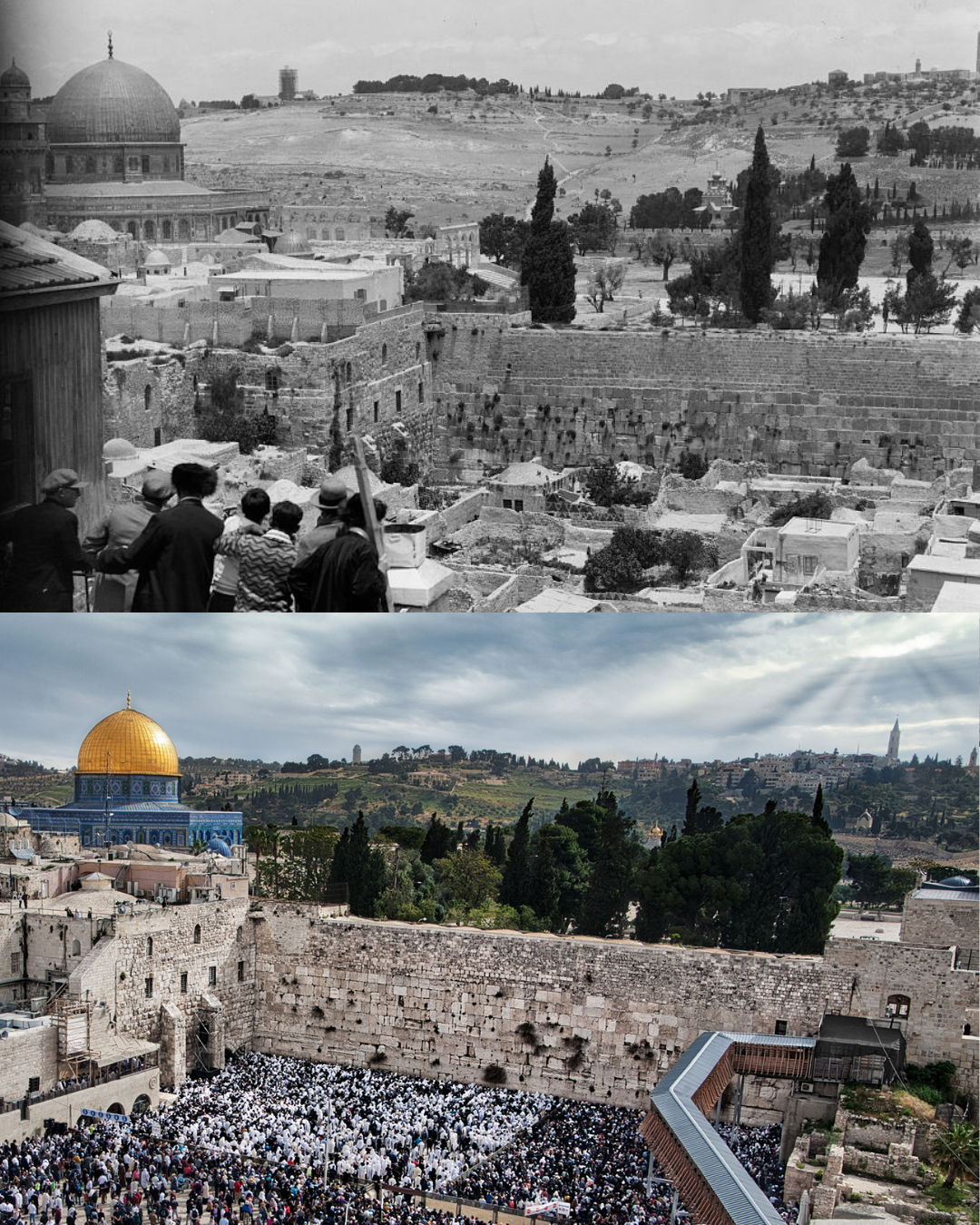 #shabbatshalom from Jerusalem.
Check out this collection of before and after photos from familiar views in the holy city. #jerusalemday
Photos: Noam Chen
The above photo is a view of the Western Wall, 1920 and today.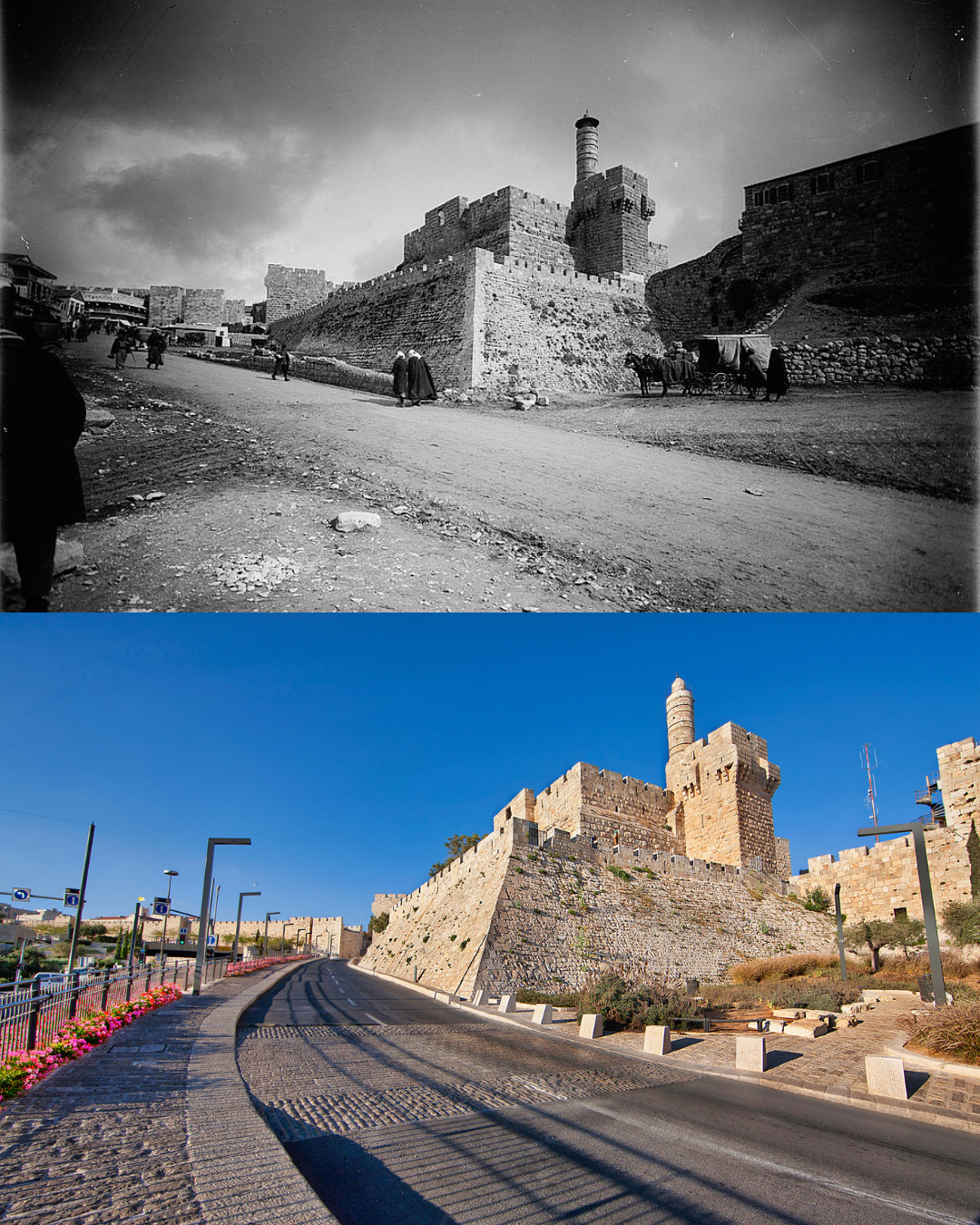 David Citadel, 1898 and Today.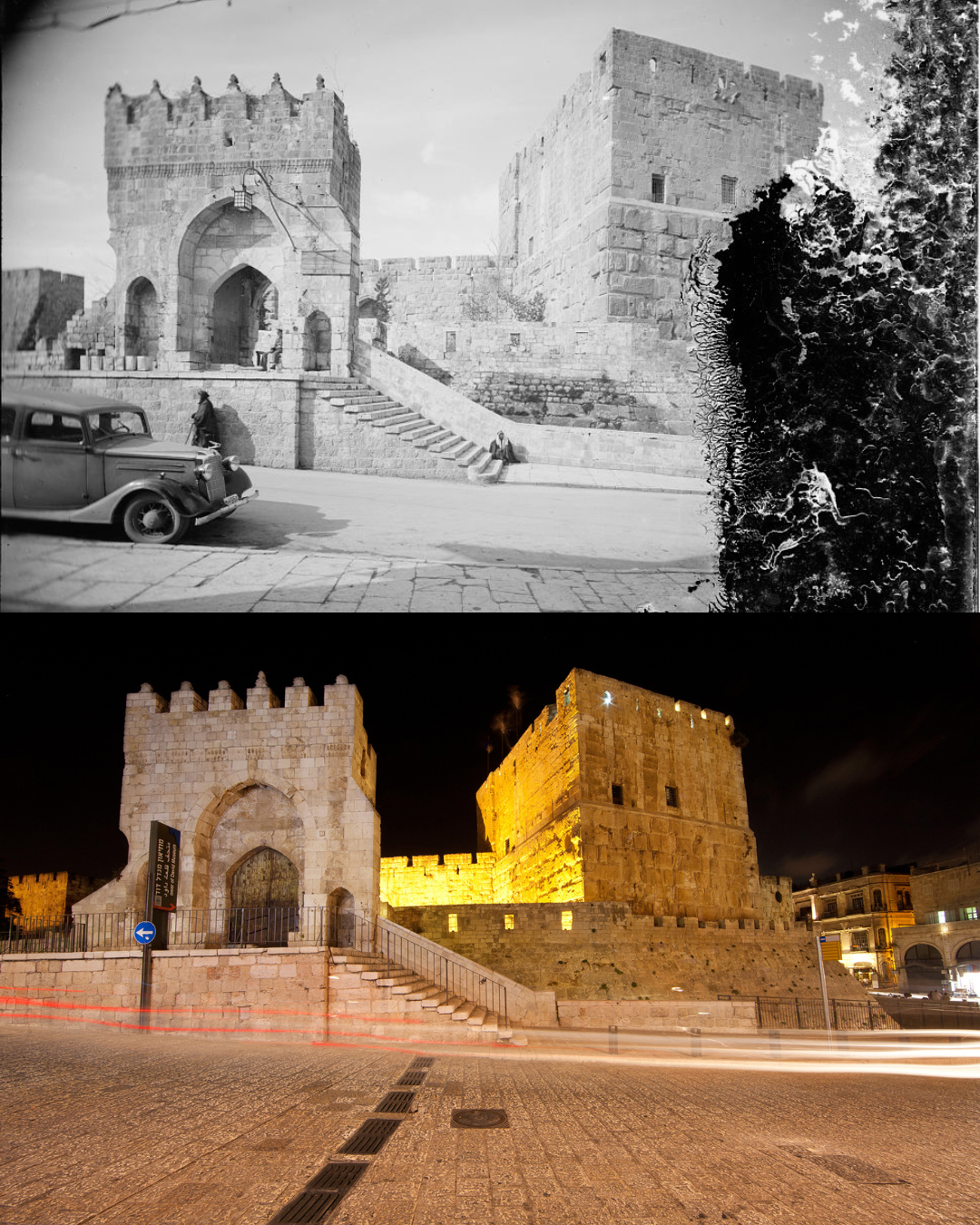 Tower of David, 1930's and Today.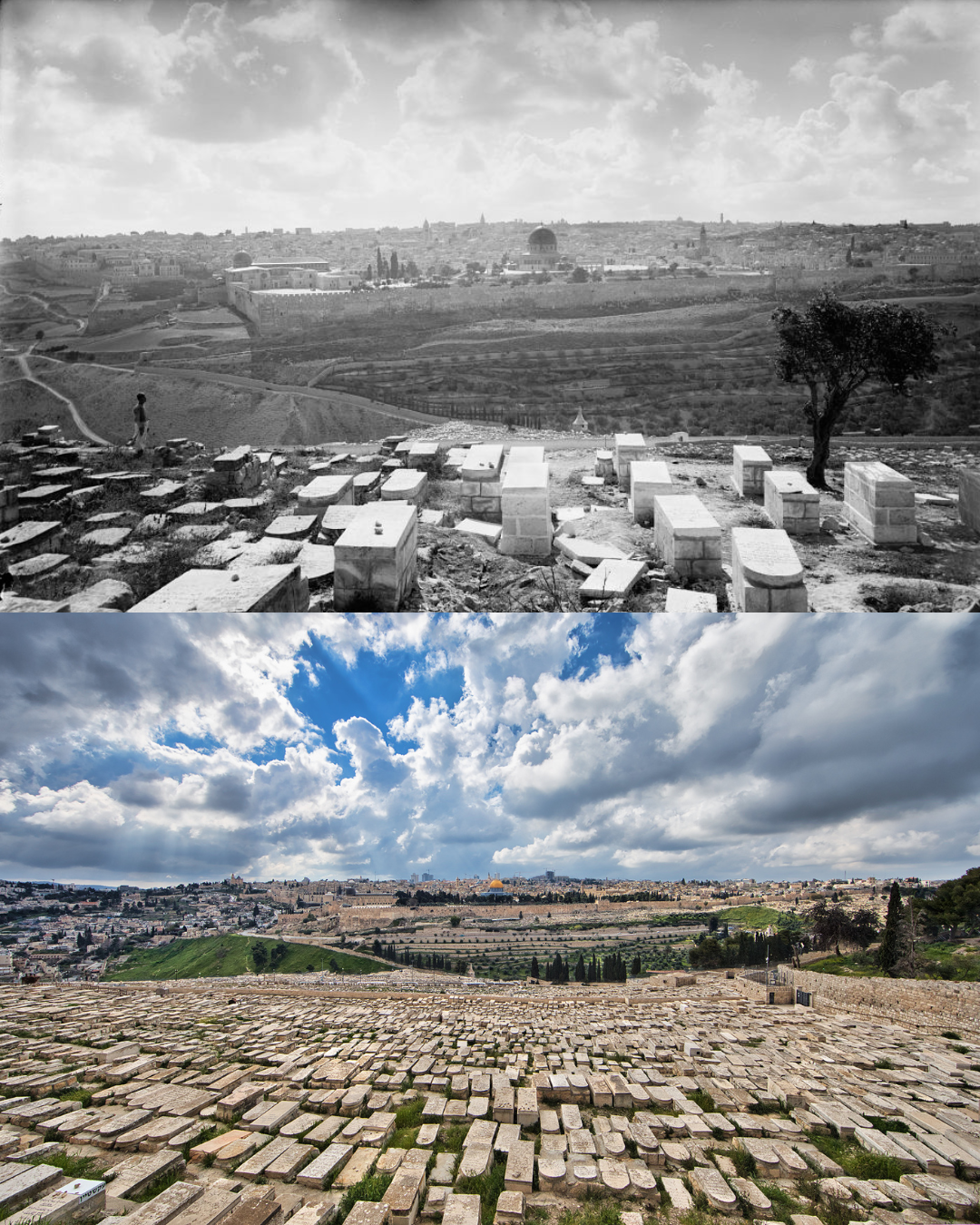 Jewish Cemetery on Mount of Olives, 1898 and Today.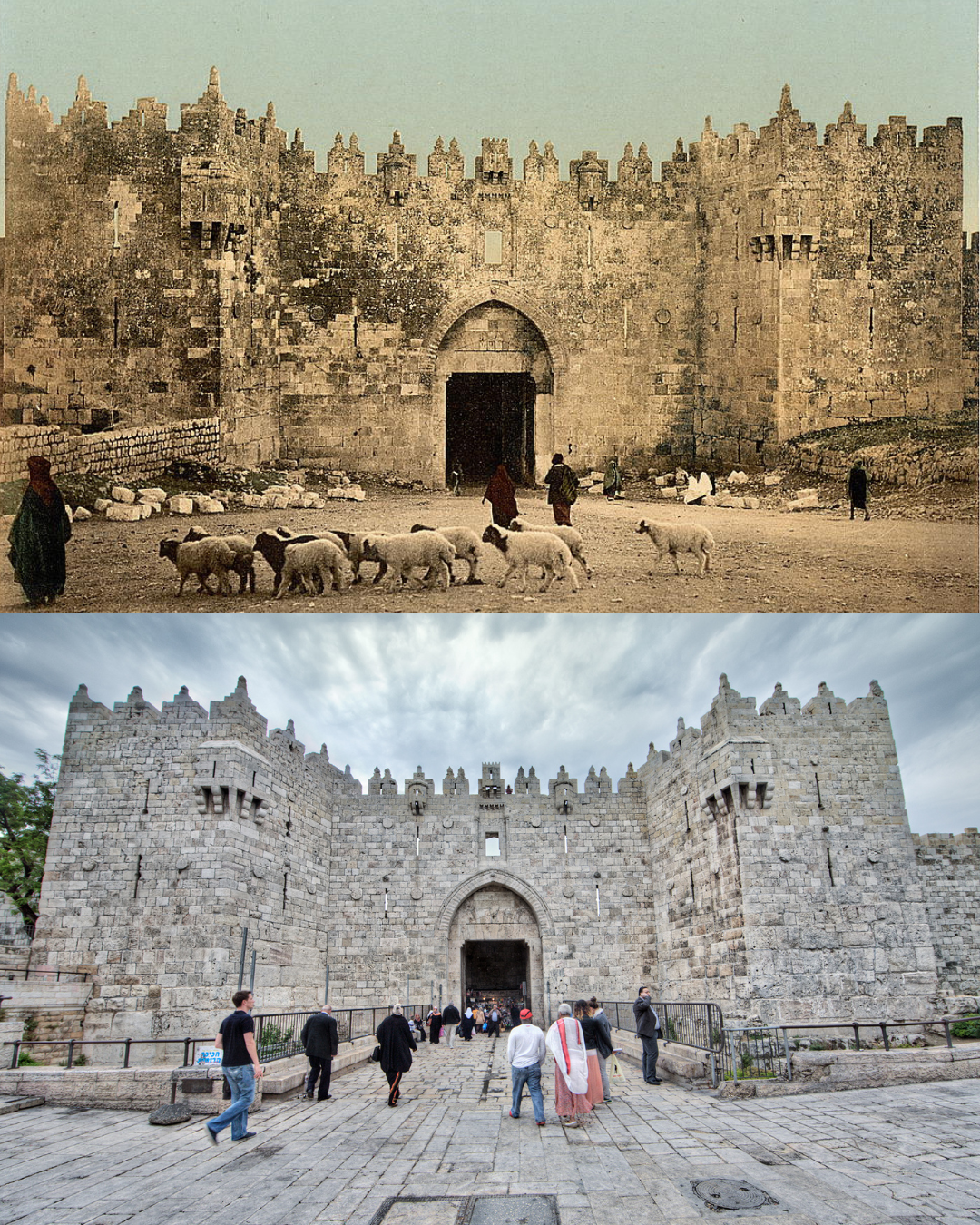 Damascus Gate, 1890 and Today.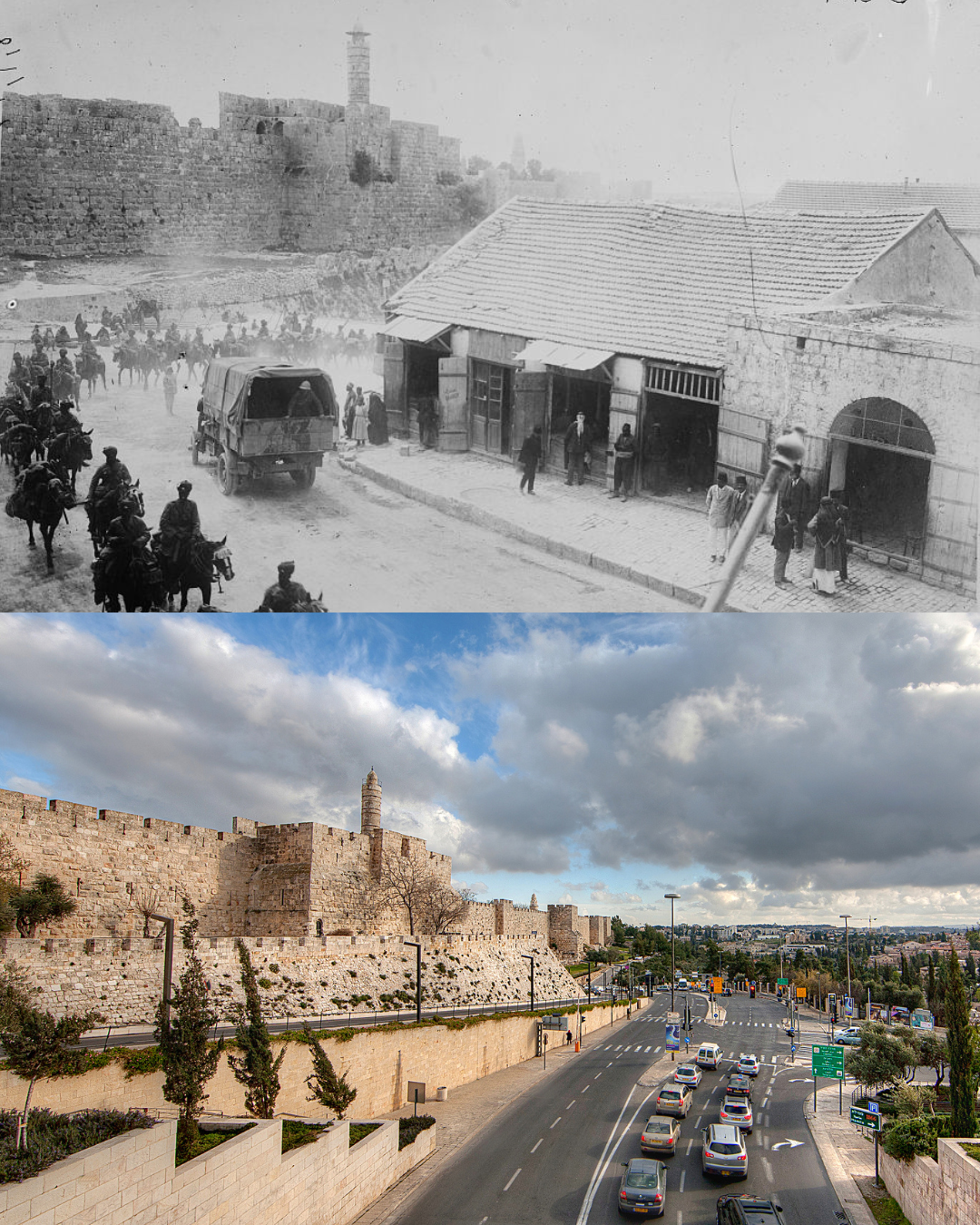 Jaffa Gate view of David Citadel, 1900 and Today.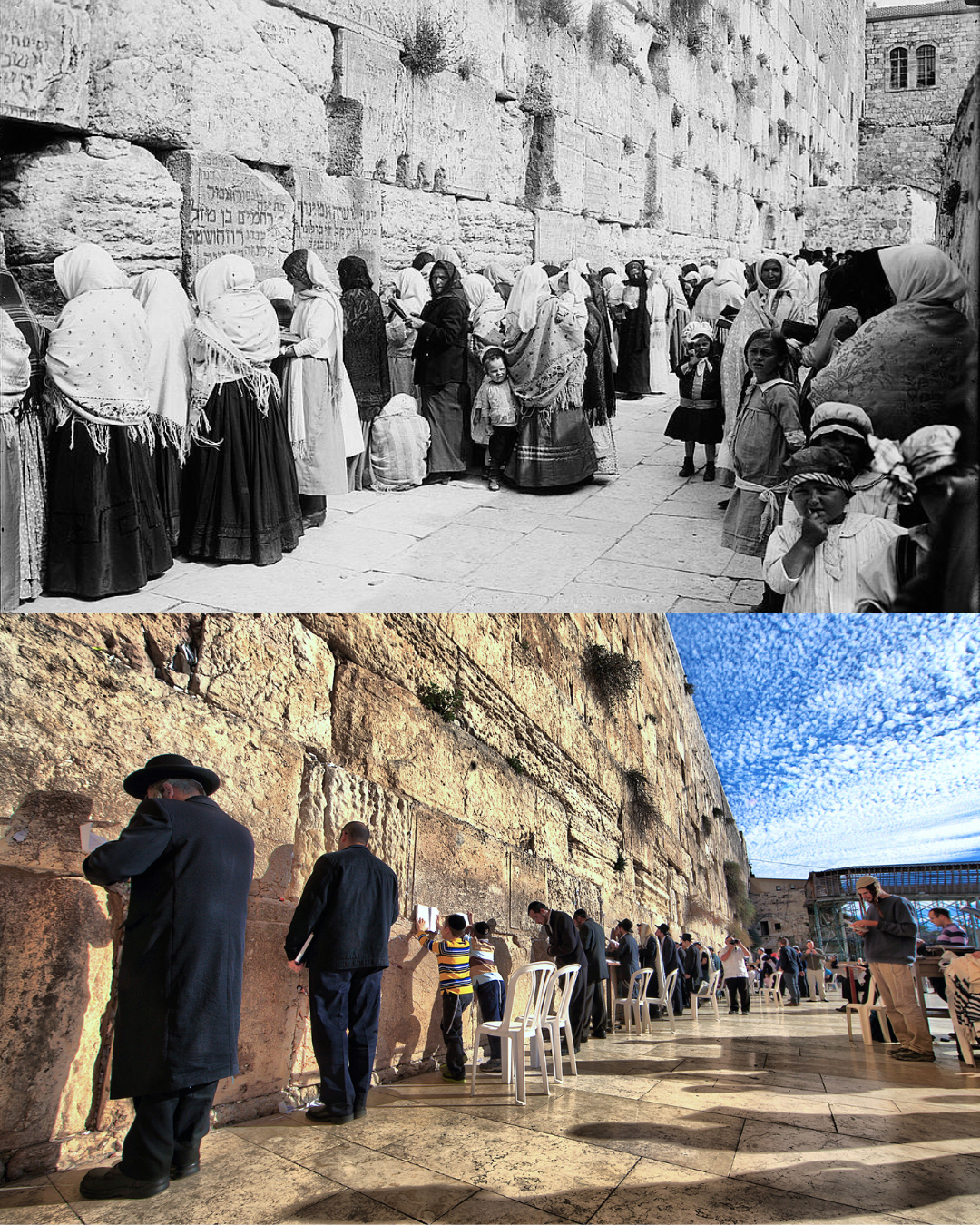 Western Wall, 1898 and Today.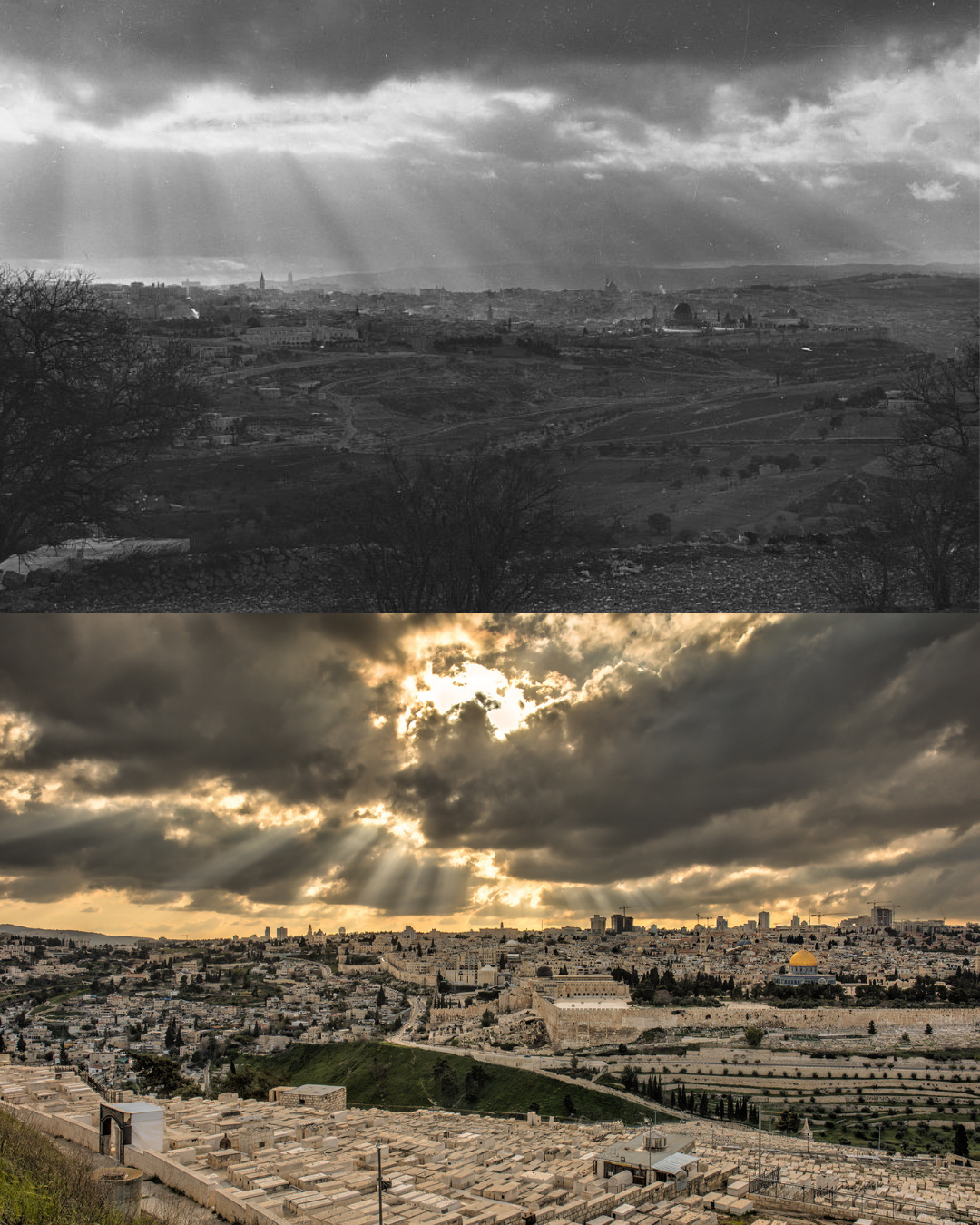 Sunlight shines over Jerusalem, 1942 and Today.
Photos: Noam Chen