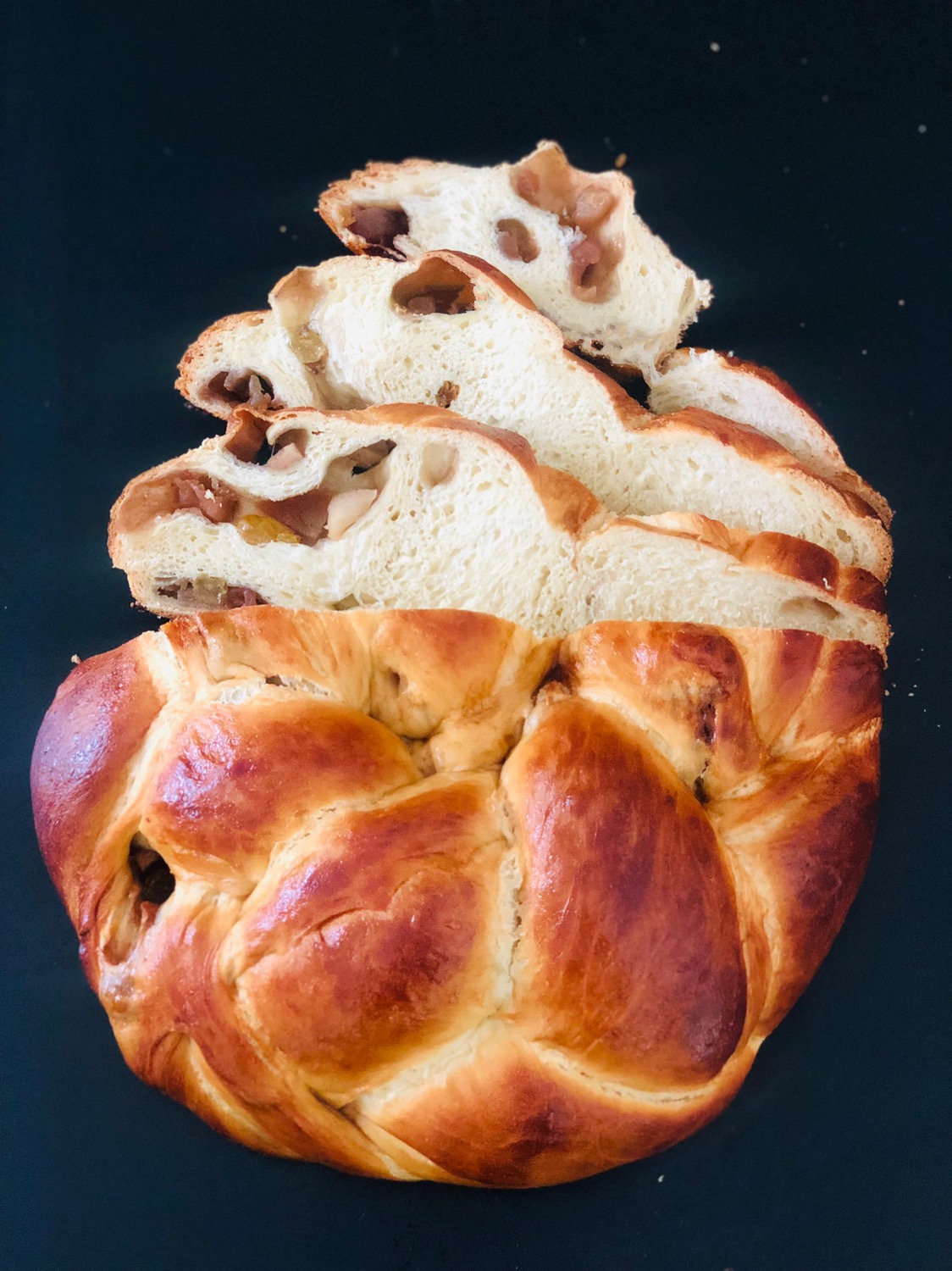 Pomegranate Glazed Apple Stuffed Challah with Date Honey Crust by Mandylicious
(makes 2 loaves)
INGREDIENTS
Dough:
1 1/3 cup water
1/3 cup canola oil
4 large egg yolks
2 tsp table salt
4 ¼ cup bread flour
½ cup sugar
1 Tbs instant bread machine yeast
Filling:
2 tablespoon margarine
4 medium Granny Smith apples, peeled and diced into ¼ inch cubes
½ cup pomegranate juice
2 tablespoons sugar
1 pinch of salt
6 Tablespoons golden raisins
Topping:
1 egg yolk
1 teaspoon water
2 tablespoons date honey (silan)
DIRECTIONS
Add dry and wet ingredients to a bread machine in the order specified by the manufacturer. Set machine for "dough" cycle.
If not using a bread machine, combine all the ingredients in a large bowl, turn out on to a floured board and knead well for 5 minutes. Allow to rise in a large bowl in a dark place, covered with plastic wrap or a towel for 1 ½ hours.
While dough is rising, prepare the apple filling by melting the margarine in a pan over medium heat. Once melted add the apples and cook for 3-5 minutes. Pour in the pomegranate juice, sugar, and salt and let cook until most of the juice is absorbed by the apples. Remove the apples from the pan and lay on a paper towel to cool.
When the dough cycle is complete, remove dough from the bread machine and divide into 6 equal portions. On a floured surface, roll three portions into long ropes, and using a rolling pin, roll each portion into a rectangle approximately 12 inches long and 4 inches wide. Spread 1/6 of the filling on each rectangle being sure to leave around ½ an inch of space all around the edge. Sprinkle 1 tablespoon of the golden raisins over the apples. From the long edge of the dough, gently bring both sides of the dough over the filling, being sure to keep the edge dry, and pinch together. Repeat for all 3 rectangles. Carefully braid each of the rolls together, then place on a greased loaf pan or greased cookie sheet. Repeat with remaining dough.
Cover with a towel and let rise for 20-30 minutes in a draft-free place.
Preheat oven to 350 degrees. 
Beat egg yolk and mix in the date honey and water to prepare the egg wash. Brush over each challah.
Bake challahs for approximately 40-45 minutes or until golden brown. Let cool on a wire rack. Best served slightly warm.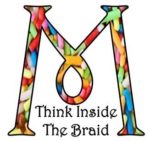 Mandylicious Challah
Mandy Silverman grew up in St. Louis, went to college in Ann Arbor (Go Blue!), stuffed her first challah in Pennsylvania, and created Mandylicious nearly 4 years ago in Sharon, MA. She is eternally grateful for the every day inspiration and support from her husband and two children. Check out what crazy challah innovations she will come up with next at www.mandyliciouschallah.com or follow her @Mandyliciouschallah on Facebook and Instagram.