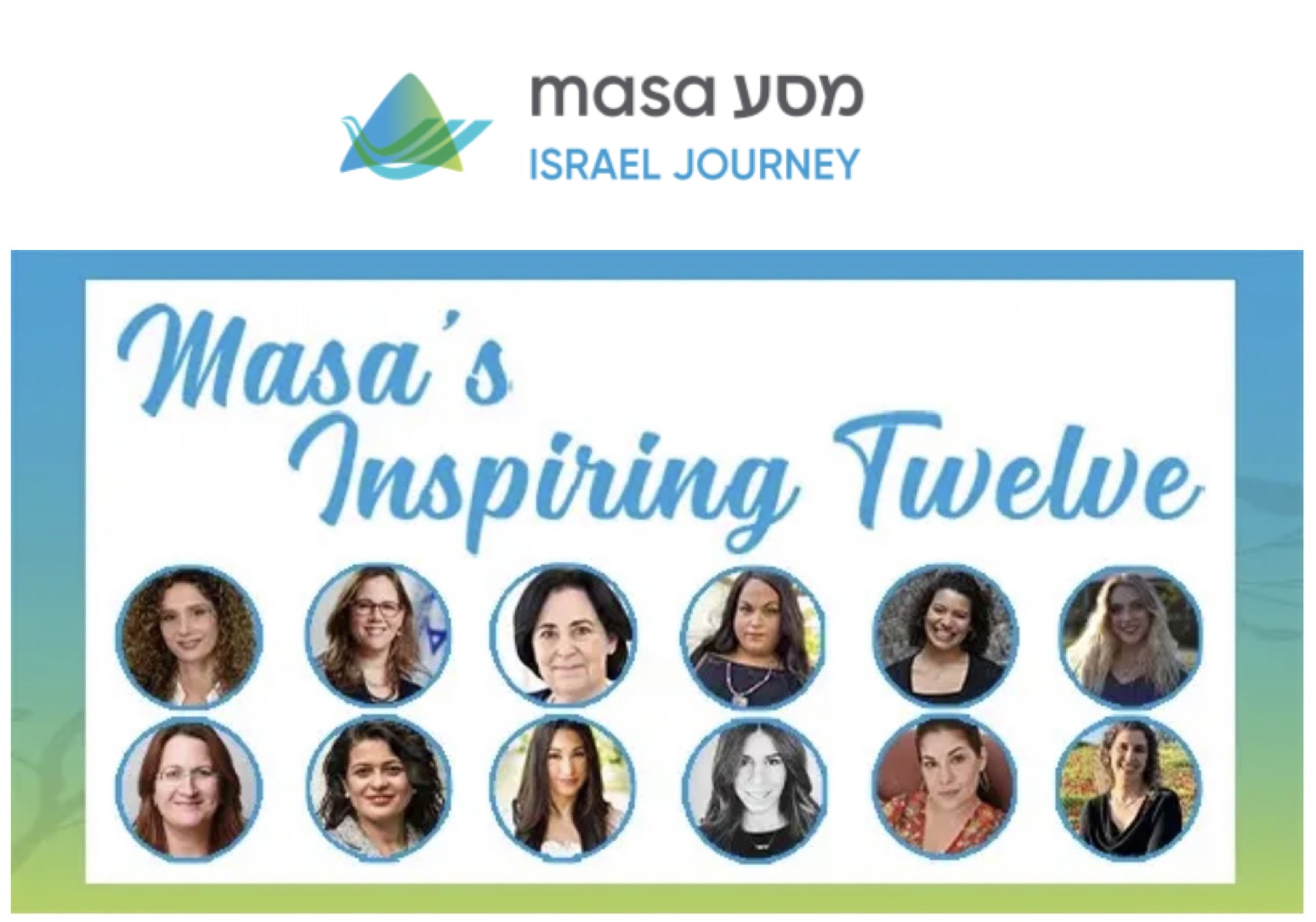 12 Inspiring Jewish Women Making a Difference | Masa Israel
Nikki Schreiber is the founder of Humans of Judaism, an online Jewish storytelling platform nearing 200,000 Instagram followers. As a well-known and rising female Jewish influencer, she is an expert storyteller showcasing the human side of Judaism, connecting Jews of all ages and walks of life. Nikki's reach bridges contemporary Jewish lives with stories from the past and hopes for the future. Through Covid-19 and beyond, her voice celebrates and strengthens the Jewish community.  
Masa celebrates outstanding women actively creating a brighter Jewish future on International Women's Day.
March 8 is International Women's Day, a global recognition of female leaders paving new paths for generations to come. This past year we have seen changes led by women in the Masa family who have reshaped businesses, redesigned strategic thinking and lent a helping hand where it was needed.
On International Women's Day, we celebrate community, advocacy, and leadership. It is important for us to publicly recognize these inspiring women who are working with and alongside our Masa community to build bridges as they aid in the promise of a strong Jewish future.
Masa Israel Journey salutes the achievements of powerful Jewish women leaders who have united Jewish communities worldwide with Israel by creating new programs and opportunities that empower the next generation.
We have curated this list as a reflection of our values as a company and as a community, and we know all honorees are in great company alongside the fantastic women who make up this list of Jewish Women Working to Make a Difference. These remarkable Jewish women exemplify the mission of Masa—to enlighten minds and create opportunities for all—building an inspired, connected and engaged global Jewish community.
Click here to read more.
It is an honor to be included on this list, thank you.