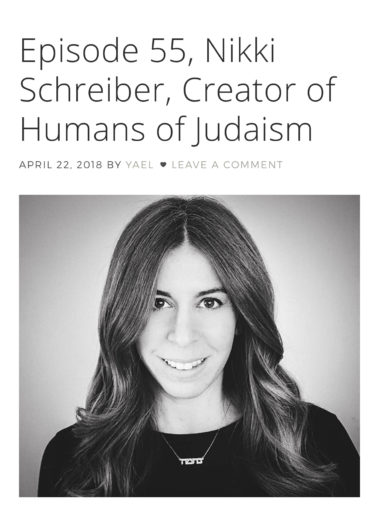 Check out episode 55 on Jewish Latin Princess.
Had such a great time chatting with Yael, thanks for having me!
Yael Trusch is the creator of the bilingual Jewish lifestyle Blog and weekly Podcast for women, Jewish Latin Princess. She is an influencer, communicator and promoter of 'a joyful, richer Jewish life,' inspiring women around the globe with her positivity and colorful persona.
Yael began a healthy obsession with Judaism while in college, which took her to adopt an increasingly observant lifestyle. Her message to Jewish women is always honest, approachable and relatable, profound yet practical. Yael's bilingual classes include local and international lectures across the globe — from Guatemala to Shanghai — over a range of topics, relevant to observant and not-yet-observant women alike.
As a wife and mother of four children, Yael is dedicated to building a Jewish home, which provides real-life content for her blog, podcast and new courses for women. She also authors a monthly column The Jewish Herald Voice "Defining Jewish Women," and contributes regularly to TheJewishWoman.org. Yael has a B.A. in Economics and International Relations from Tufts University, and an MBA from NYU Stern School of Business. A native of San Juan, Puerto Rico, Yael has since globe trotted from New York to Argentina to Chile to China to Israel and back.
For more from Jewish Latin Princess, check her out on Facebook, Instagram and Pinterest.