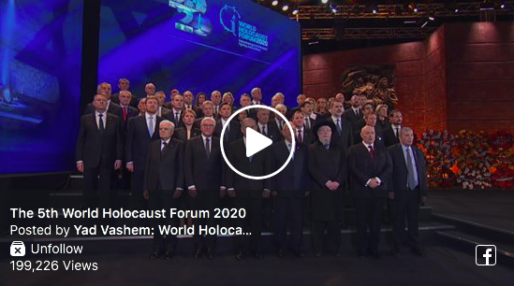 Watch this unprecedented event, Thursday January 23, 2020.

Over 45 world leaders and Heads of State gather at Yad Vashem: World Holocaust Center, Jerusalem for the 5th World Holocaust Forum, under the banner: "Remembering the Holocaust, Fighting Antisemitism."
The forum includes addresses from a number of world leaders, short video clips, musical interludes and a memorial ceremony.
The event marks International Holocaust Remembrance Day 2020 and 75 years to the liberation of Auschwitz.
Click here to watch.