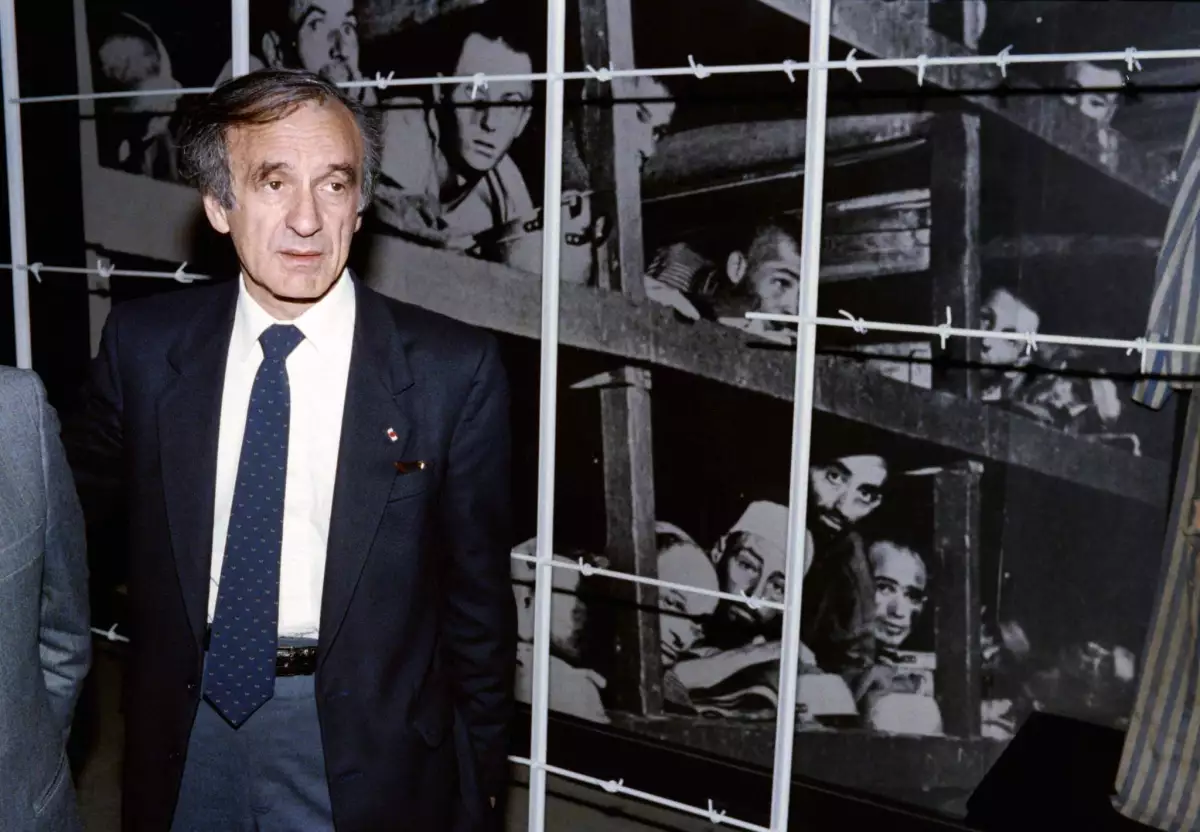 'Whoever listens to a witness becomes a witness.' These are the famous words of Elie Wiesel: Holocaust survivor, Nobel laureate and author of over 60 books, including 'Night,' his 1960 memoir. Here are some milestone dates throughout his lifetime.
Eliezer Wiesel was born 95 years ago on September 30, 1928, in Sighet, Transylvania, which is now a part of Romania. In May 1944, 15 year old Wiesel and his family were deported to Auschwitz. In January 1945, Elie was moved to Buchenwald with his father, who died shortly thereafter. A few months later, in April, with the arrival of US troops, Elie was liberated and taken to Paris where he studied at the Sorbonne and worked as a journalist. In 1949, Elie visited Jerusalem for the first time. In 1958, his first book was published in Yiddish, titled 'Un di velt hot geshvign' ("And the World Has Remained Silent"). It is known as one of the most powerful literary expressions of the Holocaust. By 1986, Wiesel had been awarded the Nobel Peace Prize "for being a messenger to mankind: his message is one of peace, atonement, and dignity."
He received numerous awards for his literary and human rights activities, including the Presidential Medal of Freedom, the U.S. Congressional Gold Medal, the Medal of Liberty Award and the rank of Grand Officer in the French Legion of Honor.
Sadly, on July 2, 2016, Elie Wiesel passed away in New York at the age of 87. One of Wiesel's best-known quotes is: "To forget the dead would be akin to killing them a second time." 
We remember. #NeverForget
May his memory be a blessing.
In this photo: Elie Wiesel at Yad Vashem in Jerusalem in 1986, standing in front of an image of his younger self (bottom row, third from right) and other inmates at Buchenwald concentration camp in 1945.
Photo: Sven Nackstrand/AFP/Getty