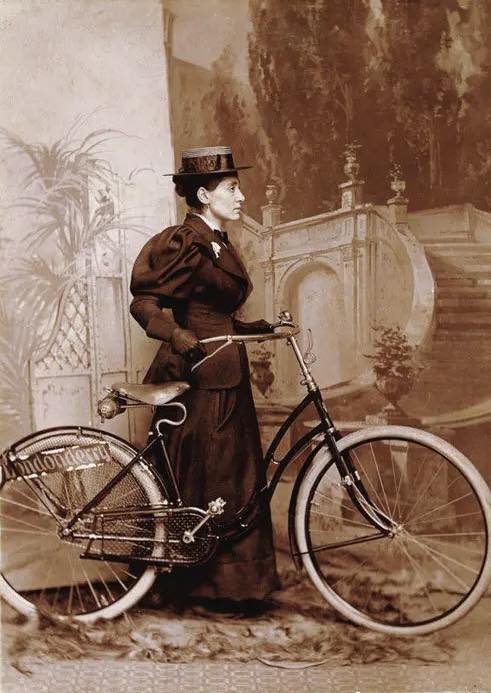 Annie Londonderry was the first woman to bicycle around the world. She was a Jewish Latvian immigrant to the U.S., born as Annie Cohen, when married she became Annie Cohen Kopchovsky, but she gained fame as Annie Londonderry.

Annie was a 24 year old mother of three children when in 1894 she decided to ride a bicycle across the world. Her decision was driven by a bet, as two men wagered that no woman could ride across the world on her own.

The challenge was to complete the journey within 15 months and earn $5,000 along the way. Her first source of income for the journey came from the Londonderry Lithia Spring Water Company. She received $100 to hang an advertisement from her bike and to be known as Annie Londonderry.

Throughout her trip, she earned money by carrying ads and giving lectures. And just under 15 months after she started, Annie returned home to Boston.