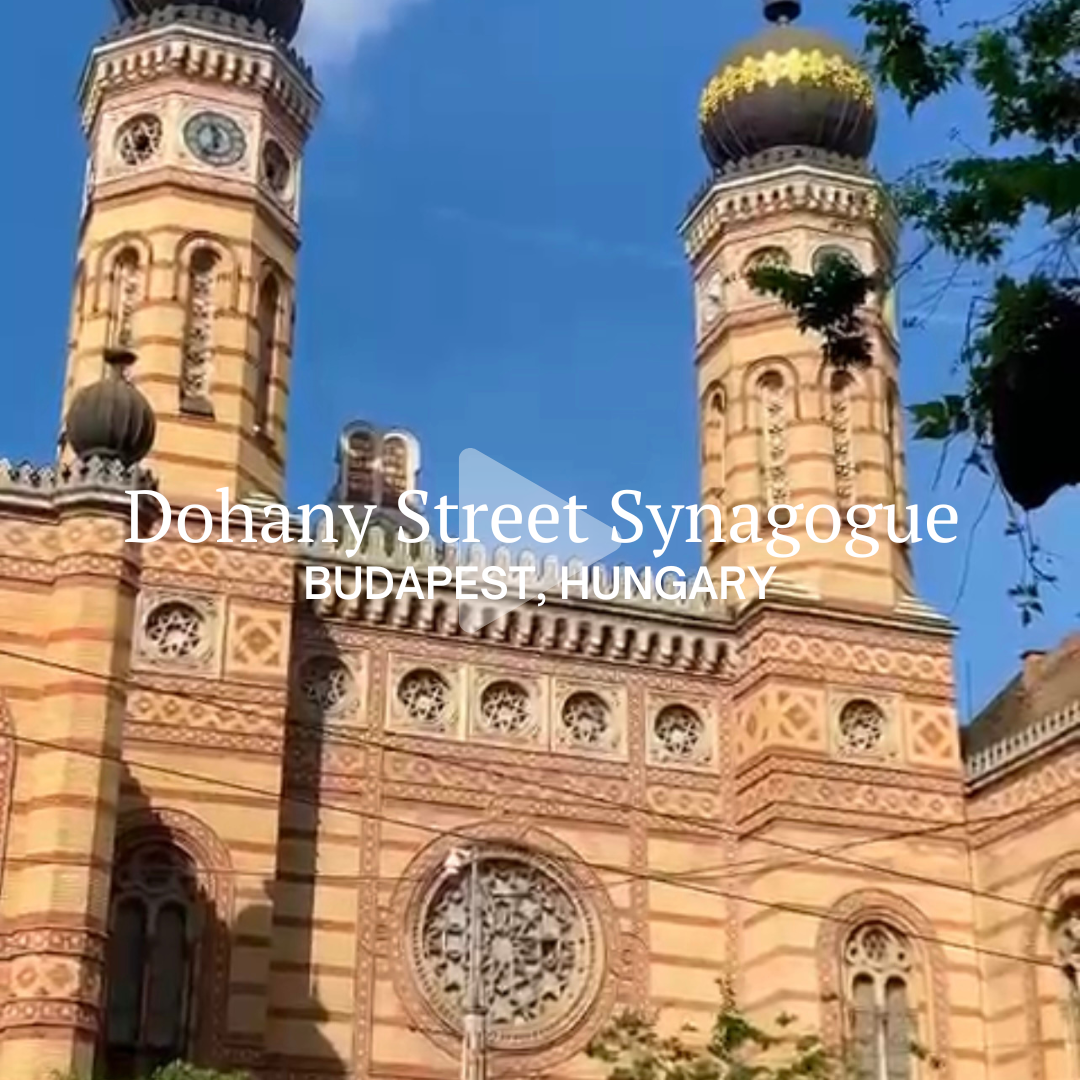 Europe's Most Beautiful Synagogues: Dohány Street Synagogue, Budapest.
Dohány Street (aka Great) Synagogue is the largest in Europe and the second largest in the world.
The magnificent synagogue was built between 1854-1859 by the Jewish community of Pest.
It was bombed by the Hungarian pro-Nazi Arrow Cross Party in February 1939, months before WWII began.
During WWII, the Nazis created a Jewish Ghetto around the synagogue, which was itself used as a communication base. Over 2000 Jews died of starvation and cold there in the winter of 1944, and were buried in a mass grave in the back of the synagogue.
The synagogue suffered massive damage during the bombing of Budapest, and was only completely restored in 1998.
On top of the synagogue are the Ten Commandments, and above the entrance gate an inscription in Hebrew reads: "Let them make me a sanctuary that I may dwell among them" (Exodus 25). Inside stands the Ark of the Covenant which contains Torah scrolls.
In the backyard is a Holocaust Memorial in the shape of a willow tree, its leaves carry the names of 400,000 Hungarian Jews murdered by the Nazis and their collaborators.
Address: Dohány utca 2, Budapest, Hungary.
Click here to see video of the inside of Dohany Street Synagogue.
Below are more Synagogues from the series: