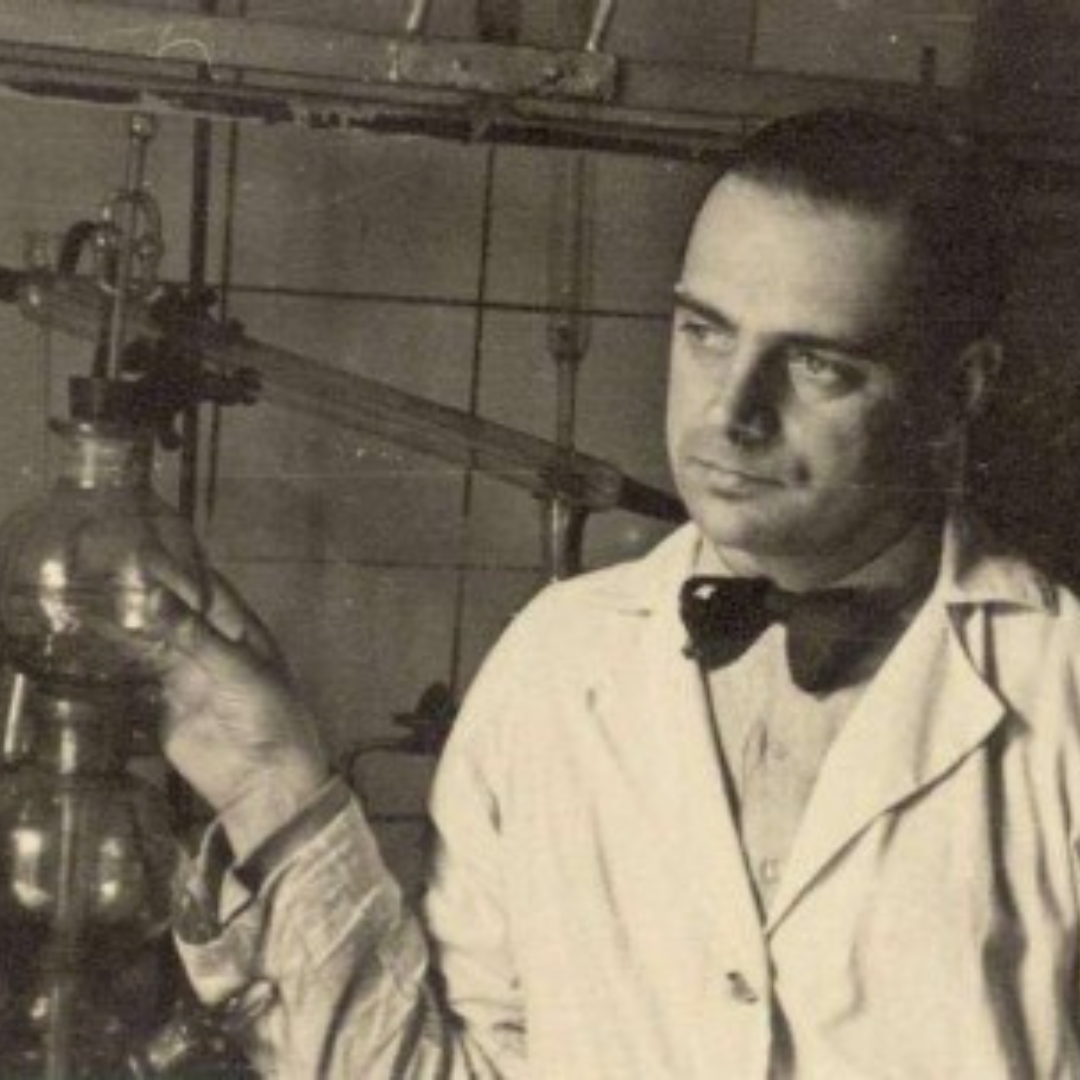 Tadeusz Pankiewicz, known as the Krakow Pharmacist, was honored by Yad Vashem as Righteous Among the Nations for his courageous efforts in saving the lives of numerous Jews, as well as preserving Torah Scrolls and other religious artifacts.
Born on November 21, 1908, in Krakow, Poland, to a Roman Catholic family, Tadeusz took over Krakow's Under the Eagle Pharmacy from his father in 1933. Unfortunately, the family shop was within the area of the city that the Nazis designated as the Jewish Ghetto in 1941.
Tadeusz went above and beyond to support the Krakow community. He secretly provided crucial medications and medical care to those in the ghetto and even provided hair dye to help people disguise themselves while attempting to escape. He also alerted residents of impending Gestapo raids, provided tranquilizers to keep hidden children calm, and offered his pharmacy as a meeting and hiding place.
In March 1943, the Krakow Ghetto was liquidated, and its residents were sent to Belzec and Auschwitz. However, Tadeusz's Under the Eagle pharmacy, had a hidden secret vault in its basement, safeguarding Torah Scrolls and religious items belonging to the Jewish community of Krakow.
The significance of the pharmacy was featured in the movie 'Schindler's List'. Steven Spielberg generously contributed funds for its preservation and was honored by the city of Krakow as a 'Patron of Culture.'
Photo: Tadeusz Pankiewicz inside the Eagle Pharmacy, circa 1941.