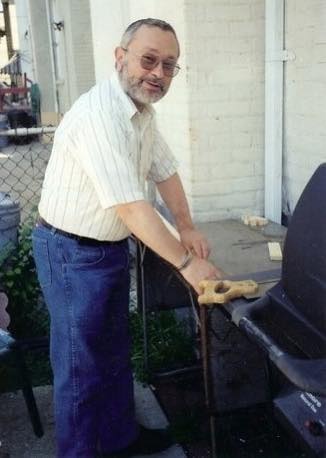 Abraham J. Zelmanowitz was my uncle. He worked on the 27th floor of Tower 1 in the World Trade Center and died on September 11th, 2001.
He was a native New Yorker, born on December 30, 1945. On September 11th, he went to work that day alongside his friend and co-worker of 12 years, Ed Beyea. Ed was paralyzed from the neck down due to a diving accident when he was 22. When the planes hit, Abraham stayed with Ed waiting for assistance to get out of the building. It wasn't even a thought in his mind to abandon someone in need, and he refused to leave Ed behind.
He lived and died the same way, always looking out for others.
President Bush referenced him just days after 9/11: "And we have seen our national character in eloquent acts of sacrifice. Inside the World Trade Center, one man, who could have saved himself, stayed until the end at the side of his quadriplegic friend."
May his memory be blessed.
Source: Saul Zelmanowitz