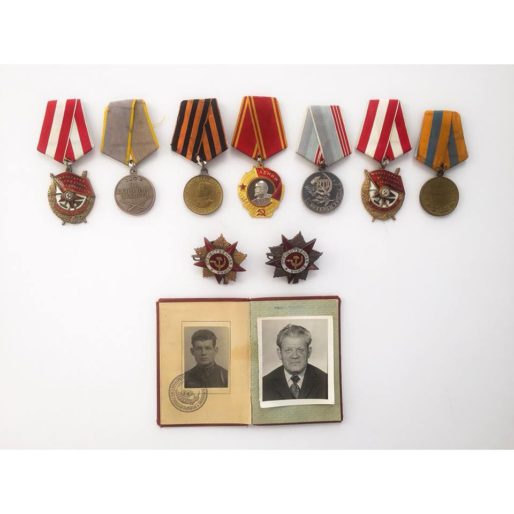 "73 years ago today, Russian soldiers like my beloved grandfather Israel (Z"L), liberated the Jews from the hell of the Holocaust.
I'm honored to be the granddaughter of a modern day Maccabbe, who had the vision to send his young wife and toddler son (my father) to the outskirts of Siberia at the onslaught of the war, thus ensuring they stay alive.
A warrior, who managed to achieve one of the highest ranks in the Soviet Army, despite being hated by many of his fellow soldiers for simply being a Jew.
MY hero, who was one of the very few in the Soviet Army to earn the Lenin Star (pictured center, yellow medal), one of the highest honor in the Soviet Army.
May we always remember the importance of May 9th, Victory Day, and the men that helped ensure today's existence of the Jewish people."
Source: Jewish Chick