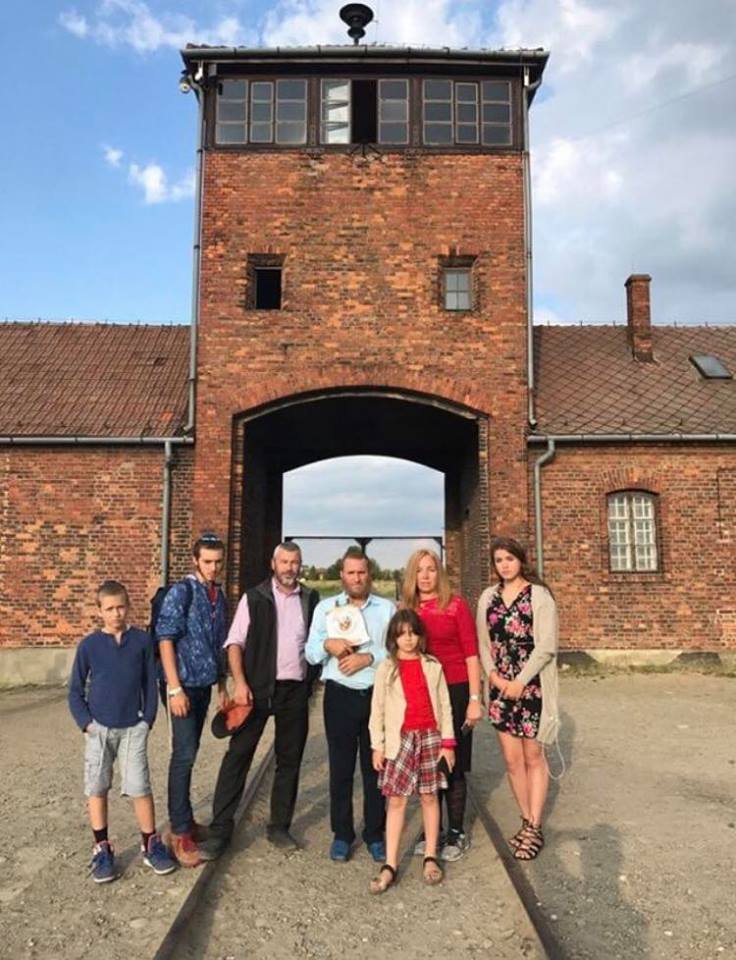 Currently on a Holocaust Education trip in Europe, Rabbi Shmuley Boteach shares a photo from his meaningful visit.
Yesterday, exactly one year following the passing of Elie Wiesel, a Sefer Torah bearing his name was dedicated at Auschwitz to 6 million Jewish souls who lost their lives.
Photographed here holding the Torah is Rabbi Boteach along with is his family and Yishai Fleisher, International Spokesman of Hebron.