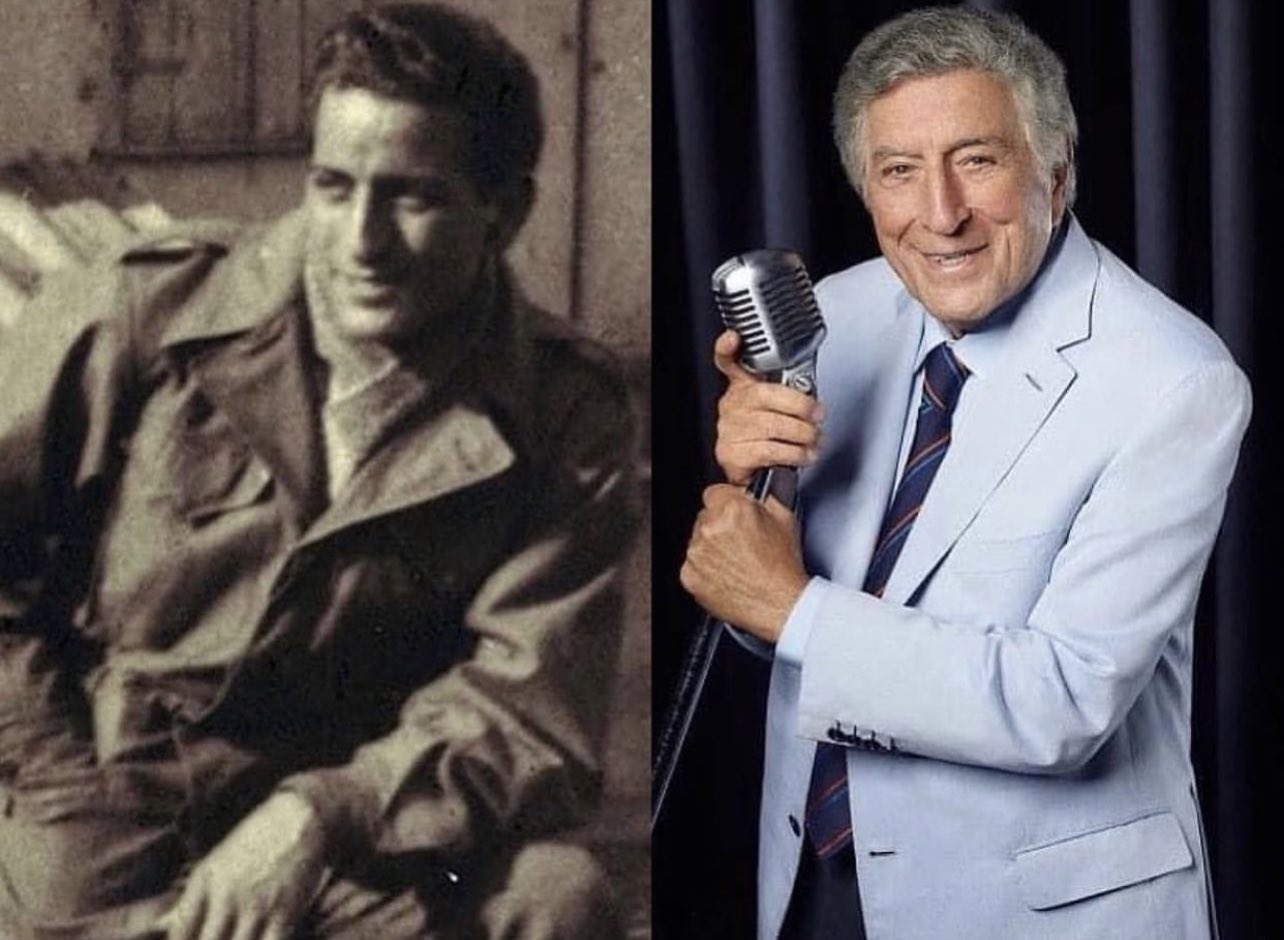 CONDOLENCES: Legendary American jazz singer Tony Bennett passed away today at the age of 96. Born on August 3, 1926 in Queens, NY, the internationally acclaimed singer recorded more than 70 albums and received 19 Grammy Awards, including a Lifetime Achievement Award. But did you know that well before he won his first award, Bennett captured Nazis and liberated a concentration camp?
Drafted into the Army in 1944, Cpl. Bennett was assigned to the 255th Infantry Regiment of the 63rd Division. His team moved through France into Germany, where they fought on the front lines. They captured SS troopers and liberated the prisoners of a concentration camp near Landsberg in Bavaria, a town 30 miles south of Dachau. "After seeing such horrors with my very eyes, it angers me that some people insist there were no concentration camps".
While Bennett performed with military bands during his Army service, it wasn't until after WWII that he pursued his singing career. His music defies conventional genres and his popularity spans multiple generations.
Contributor: Jill G. Mundinger