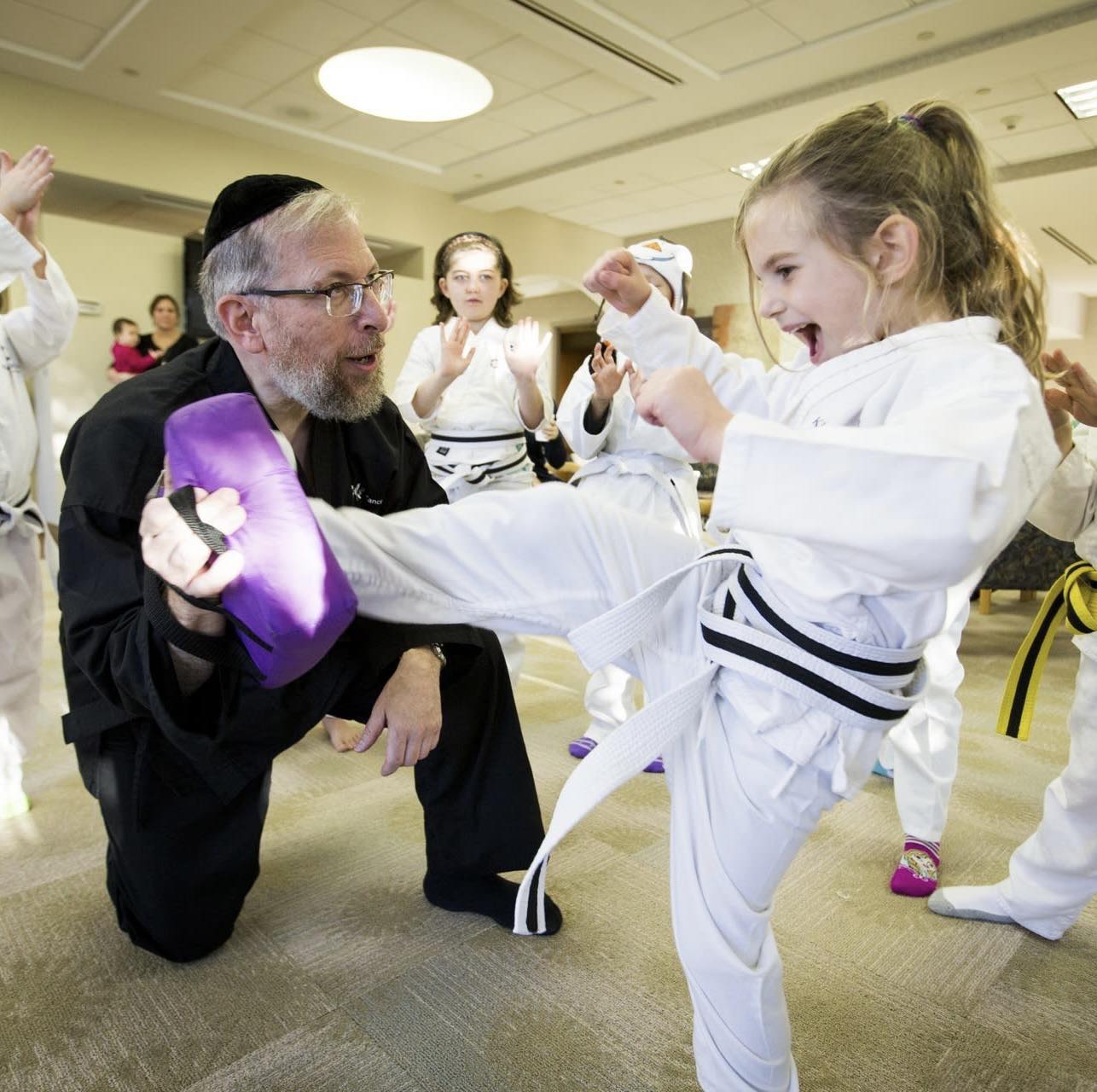 How does a Rabbi use martial arts to help kids with cancer? Here's the story. This is Rabbi Elimelech Goldberg, a first-degree black belt in Choi Kwang Do, former Rabbi to Young Israel of Southfield, Michigan and clinical assistant professor in pediatrics at the Wayne State University School of Medicine. 
In 1981, at just 2 years old, Goldberg's first-born child died of leukemia. Years later, he started working at a summer camp for children with cancer. It was there that Goldberg started to use breathing techniques to help the young campers breathe through the pain and provide them with welcome relief. 
In 1999, Goldberg founded 'Kids Kicking Cancer', which uses martial arts as meditation and breathing techniques for pain management, physical and emotional. In 2014, he was named one of 10 CNN Heroes. Today, thanks to Rabbi Goldberg, thousands of kids from around the world are using this method.
Photo: David S. Holloway/CNN