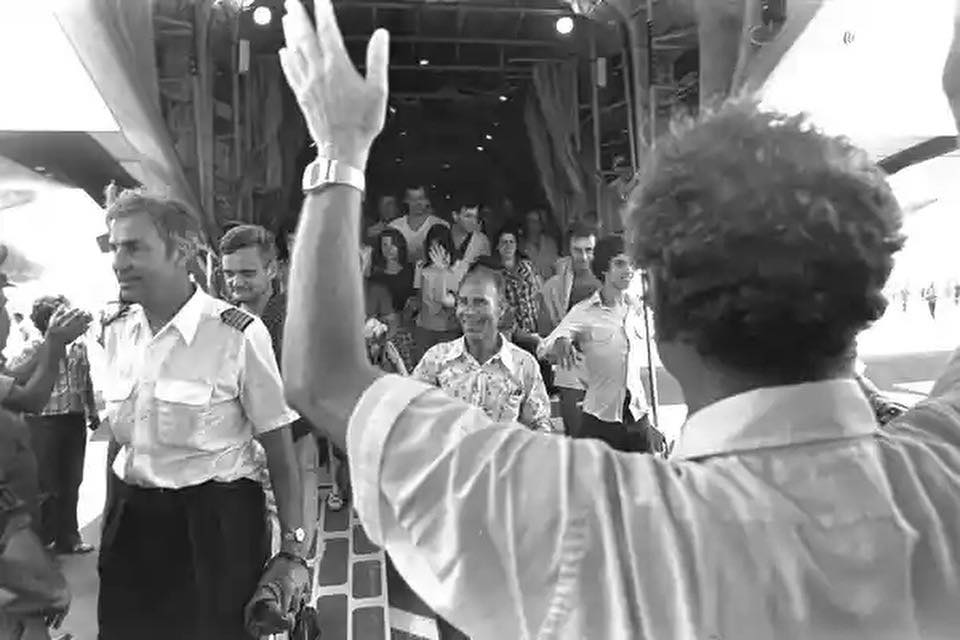 #OnThisDay Operation Entebbe or Operation Thunderbolt was a successful counter-terrorist hostage-rescue mission carried out by the IDF at Entebbe Airport in Uganda on July 4, 1976.
Michel Bacos, the captain of Air France flight 139, was awarded a medal by the Israeli government for refusing to leave his Jewish passengers behind. When the terrorists released their non-Jewish hostages and offered to release Bacos and his crew, he refused and stayed with the Jewish passengers until they were rescued.
Photographed here is Deputy Prime Minister Yigael Allon (back to camera) welcoming the hijacked Air France passengers, coming off the Herucles plane at Ben Gurion Airport. Left, Captain Bacos.
Photo: Moshe Milner, Government Press Office