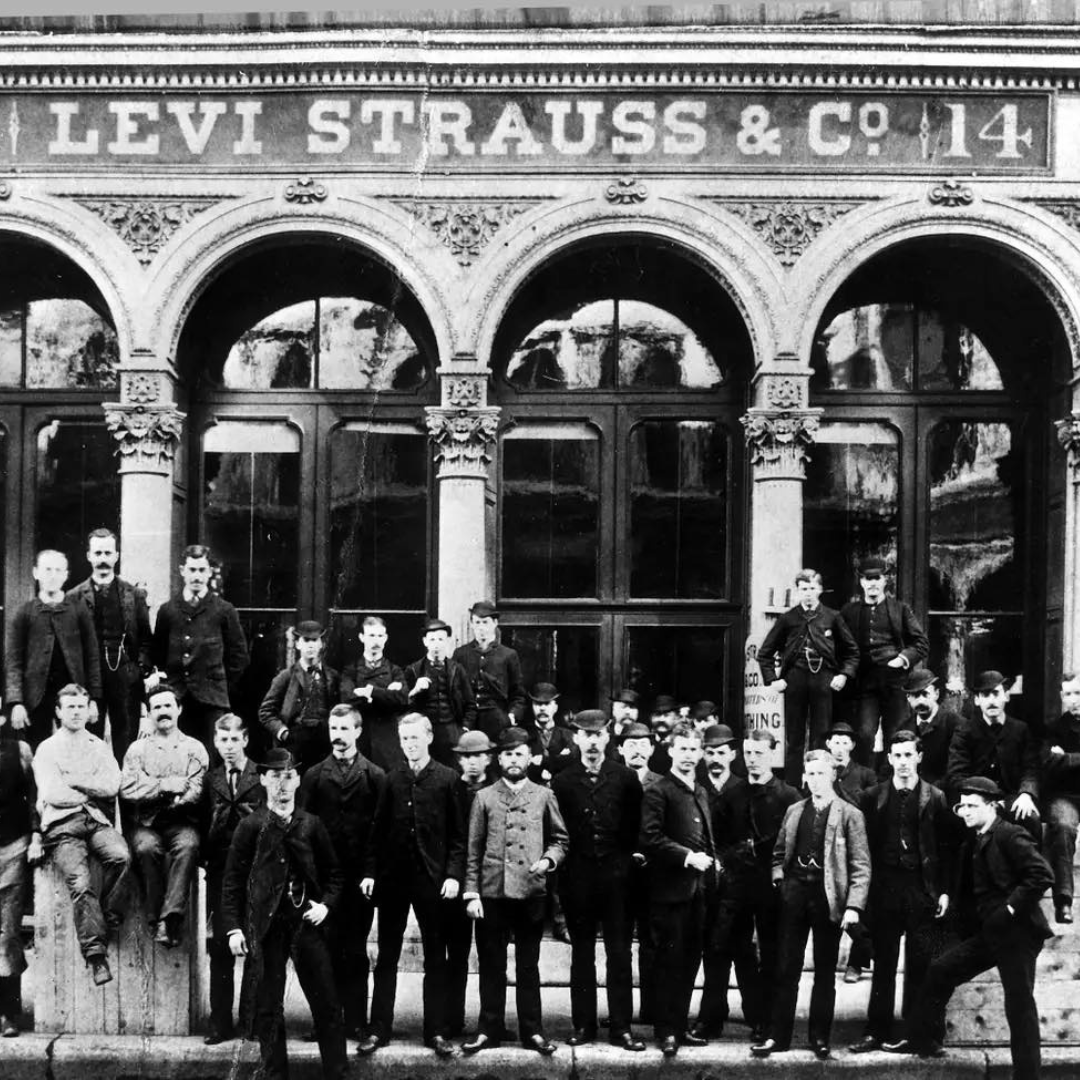 Here's some Jewish history behind the invention of jeans. Levi Strauss was born as Loeb Strauss, to a Jewish family in Bavaria, Germany on February 26, 1829. At 18 years old, Levi immigrated to the US and joined his brothers in a dry goods business in New York City.
In the 1850s, they expanded their business to San Francisco during the Gold Rush. It was there that Strauss responded to the demand for durable clothing for miners, using heavy canvas as the primary material.
In 1872, Jacob Davis, also a Jewish immigrant, teamed up with Levi and introduced copper rivets to reinforce the pants, which led the two to patent 'waist overalls', better known today as, blue jeans.
Strauss passed away on September 26, 1902, at his home in San Francisco; he was 73. At the time of his death, Levi's estate was estimated to be worth $30M.
Photo: Levi Strauss factory in San Francisco, 1882.