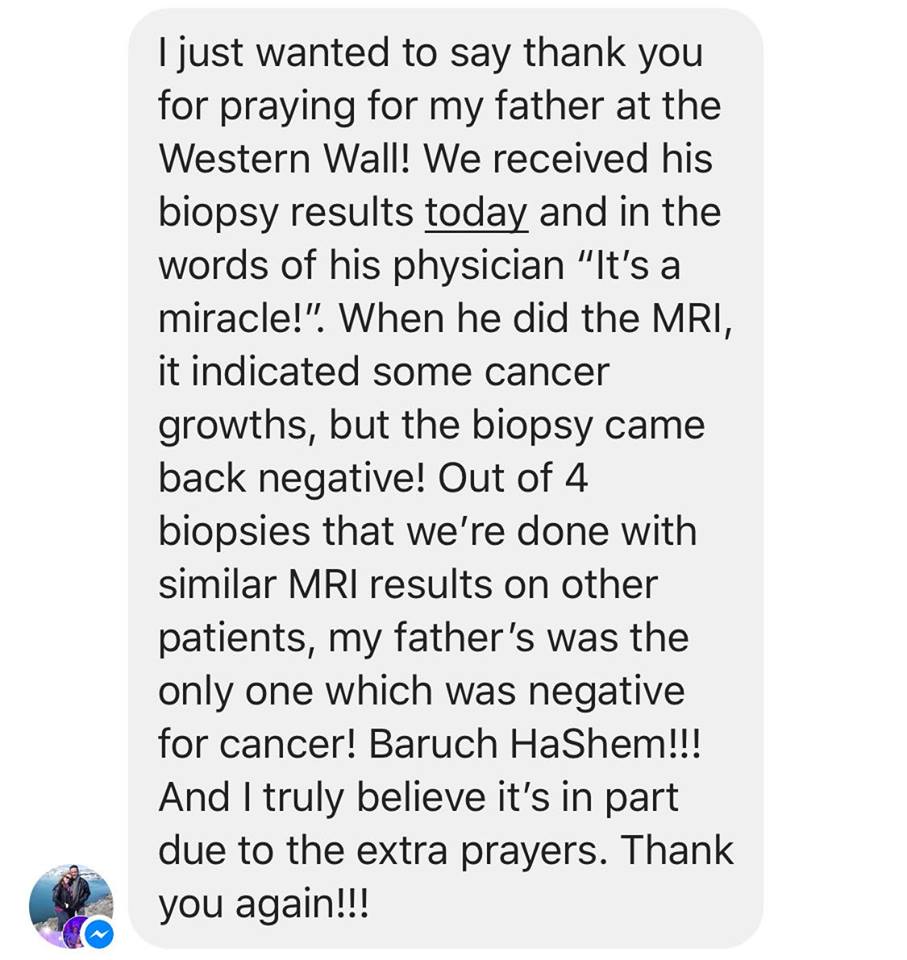 Just received this message:
When I was in Israel a few weeks ago, I had shared on Humans of Judaism that I was going to the Western Wall and anyone that wanted me to pray for them should send their names. The response was overwhelming and the experience was extremely meaningful. It really puts things into perspective when you are praying for others and the things they are praying for.
This message is just… wow.
Thank you Svetlana Polyak for allowing me to share.