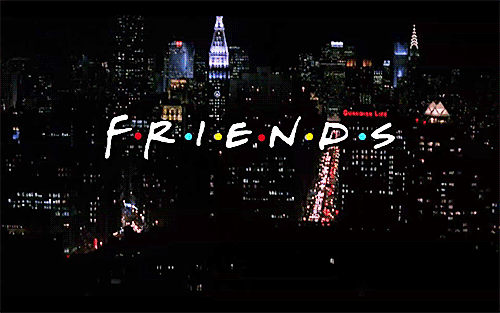 Let's face it, we love Friends and we love Jewish references. So let's dive in:
Season 1, Episode 7: The One with the Blackout
When a blackout hits New York City, Joey stumbles on an old Menorah when in search of candles.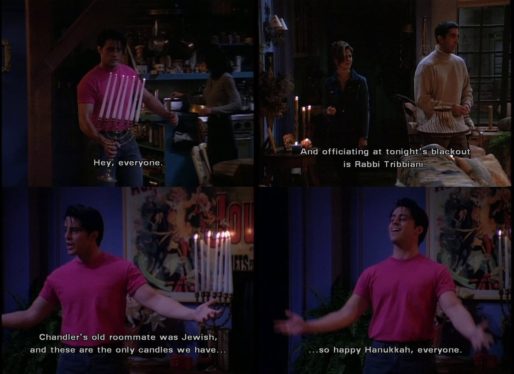 Joey: (enters with a menorah, the candles lit) Hey everyone.
Ross: And officiating at tonight's blackout, is Rabbi Tribbiani.
Joey: Well, Chandler's old roomate was Jewish, & these are the only candles we have, so… Happy Hanukkah, everyone.
---
Season 7, Episode 10: The One with the Holiday Armadillo
How can we forget when Ross tells the story of Hanukkah.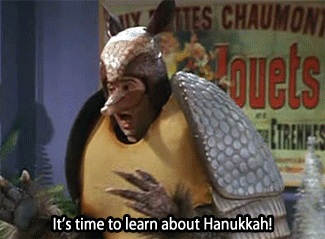 [Scene: Monica, Chandler, and Phoebe's, Santa (Chandler), Superman (Joey), Ben, and Monica are listening to the Holiday Armadillo (Ross) finish telling the story of Hanukkah.]
Ross: …and the miracle was that that little bit of oil that should've just lasted just one day, burned for…
Ben: (answering him) Eight whole days.
Ross: That's right, and that's why we celebrate Hanukkah today. The end.
Ben: Awesome!
Ross: Yeah?
Chandler: My favorite part was when Superman flew all the Jews out of Egypt. (Glaring at Joey who's nodding.)
Ross: The Armadillo was actually not so thrilled about that part!
---
Season 9 Episode 9: The One with Rachel's Phone Number
That's my Bubby!
Rachel gives her phone number to a guy at a bar only to find out that he lives in the same building as her Bubby.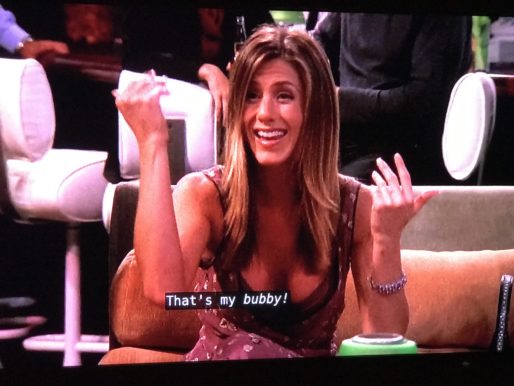 Rachel: Oh my God, I can't believe you live in that building, my grandmother lives in that building. Ida Green.. No sense of personal space.. kind of smells like chicken.. looks like a potato!
Guy at the Bar: "Spuds" is your grandmother?!
Rachel: That's my Bubby!
---
Season 10 Episode 14: The One with Princess Consuela
When Ross toasts his own tenure with a bottle of "Israel's finest"
---
Season 2 Episode 7: The One Where Ross Finds Out
When Joey can't find the remote and winds up watching the Piamentas on a Chabad telethon.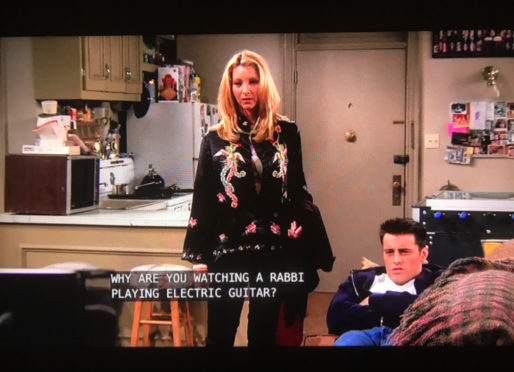 ---
Season 1 Episode 6: The One with the Butt
Chandler dates Aurora, who served in the Israeli army.
---
Season 2 Episode 2: The One with the Breast Milk
When Monica answers the phone: Hi Jew.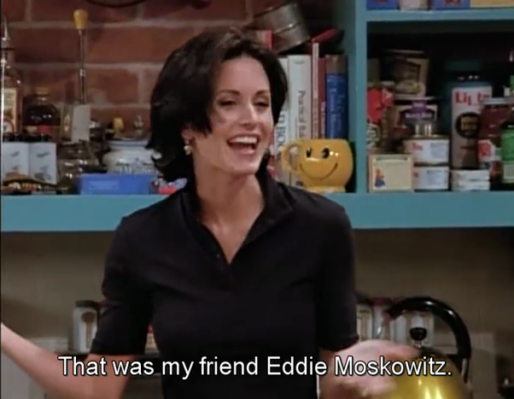 Monica: (Answering the phone) Hello? Oh, Hi, Ju– Hi, Jew! Uh huh? Uh huh? Okay. Um, sure, that'd be great. See ya then. Bye.
Rachel: Did you just say "Hi, Jew?"
Monica: Yes. Uh, yes, I did. That was my friend, Eddie Moskowitz. Yeah, he likes it, reaffirms his faith.
---
Season 4 Episode 10: The One with the Girl from Poughkipsee
Happy Hanukkah Monica, Spin the Dreidel Rachel
Phoebe: (sings) Went to the store, sat on Santa's lap
Asked him to bring my friends all kinds of crap
Said all you need is to write them a song
Now you haven't heard it yet so don't try to sing along
No don't sing along
Monica, Monica, have a happy Hanukkah
Saw Santa Claus, he said hello to Ross
And please tell Joey, Christmas will be snowwwwwy
And Rachel and Chandler, (mumbles something) handler!
---
Jewish Actors on Friends:
Phoebe/Ursella Buffay: Lisa Kudrow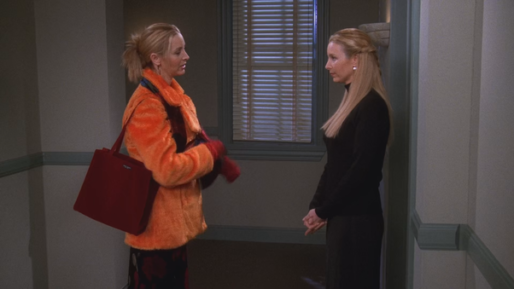 Lisa Kudrow was raised in a middle-class Jewish family and had a Bat Mitzvah ceremony. Her ancestors emigrated from Belarus, Germany, Hungary and Poland, and some of them lived in the village of Ilya, in the Minsk area. Kudrow's paternal grandparents were David Kudrow (born in Mogilev, Belarus) and Gertrude Farberman (born in Ilya, Belarus). Her paternal great-grandmother, Mera Mordejovich, was murdered in Ilya during the Holocaust. Her paternal grandmother immigrated to Brooklyn, where her father grew up.
---
Ross Gellar: David Schwimmer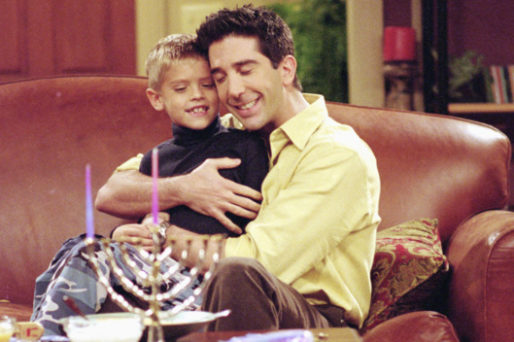 David Schwimmer was born in Flushing, Queens, New York City, to attorneys Arthur and Arlene Coleman-Schwimmer. Schwimmer is Jewish. He has an older sister named Ellie. His family subsequently moved to Los Angeles, where Schwimmer had his first experiences of acting, at the age of 10, when he was cast as the fairy godmother in a Jewish version of Cinderella.
---
Jack Gellar (Monica and Ross's Father): Elliot Gould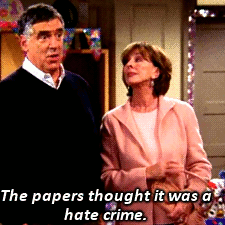 Elliot Gould was born in Brooklyn, New York. His mother, Lucille (née Raver), sold artificial flowers to beauty shops, and his father, Bernard Goldstein, worked in the garment business as a textiles buyer. His family was Jewish, and his grandparents were emigrants from Ukraine, Poland, and Russia.
---
Susan Bunch (Carol's Partner): Jessica Hecht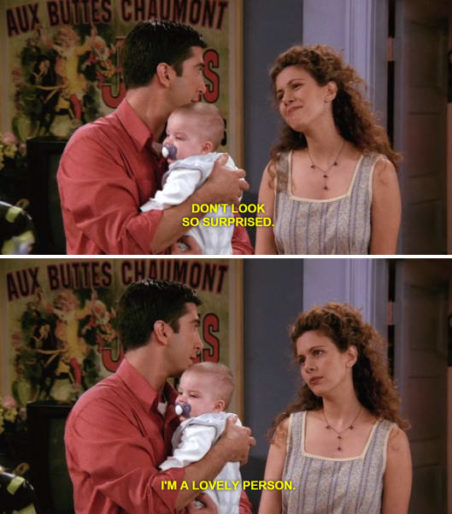 Jessica Hecht was born in Princeton, New Jersey, the daughter of Lenore, a psychotherapist, and Richard Hecht, a physicist. Hecht has been married to Adam Bernstein, a film director, since 1995. They have two children together, Stella and Carlo Bernstein. Hecht was raised in a "pretty secular" Jewish household; she has stated that she is "Reconstructionist Jewish and … fairly spiritual".
---
Janice Litman Gorelnik (Oh. My. God. Chandler's Ex): Maggie Wheeler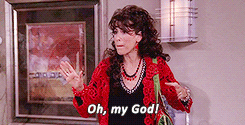 Maggie Wheeler was born in Manhattan, the daughter of Barbara, a writer, and John Jakobson, a member of the New York Stock Exchange. She was raised in a secular Jewish household.
---
Estelle Leonard (Joey's Agent): June Gable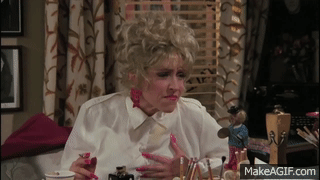 June Gable is an American character actress, perhaps best known for her role as Joey's agent Estelle Leonard in the NBC sitcom Friends. She received one Tony Award nomination for her work on Broadway. Gable was born as June Golub in Brooklyn, New York City, the daughter of Joseph and Shirley Golub.
---
Leonard Green (Rachel's Father): Ron Leibman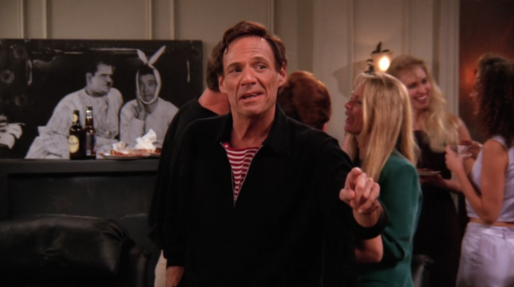 Ron Leibman was born in New York City to Grace (née Marks) and Murray Leibman, who worked in the garment business.
---
Mike Hannigan (Phoebe's Husband): Paul Rudd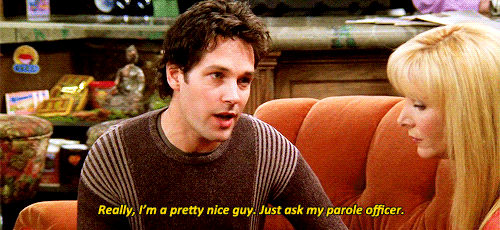 Paul Rudd was born in Passaic, New Jersey. His father, Michael Rudd, was a historical tour guide and former vice-president of Trans World Airlines who died of cancer when Rudd was 39. His mother, Gloria Irene (Granville), was a sales manager at the television station KCMO-TV in Kansas City, Missouri. His parents were born in England; his father was from Edgware and his mother from Surbiton, both in London. Rudd's parents were both Jewish (descended from Jewish immigrants who moved to Britain from Russia, Belarus, and Poland). Rudd celebrated his Bar Mitzvah.
---
David the Scientist (Phoebe's on-again-off-again boyfriend): Hank Azaria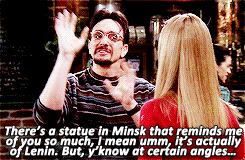 Hank Azaria was born in Queens, New York City, the son of Eastern Sephardic Jewish parents, Ruth (Altcheck) and Albert Azaria. His grandparents on both sides hailed from Thessaloniki, from Greece's Spanish Jewish community established there after the 1492 exile from Spain. His family's spoken language at home was the Ladino language, which Azaria has described as "a strange, antiquated Spanish dialect written in Hebrew characters."
---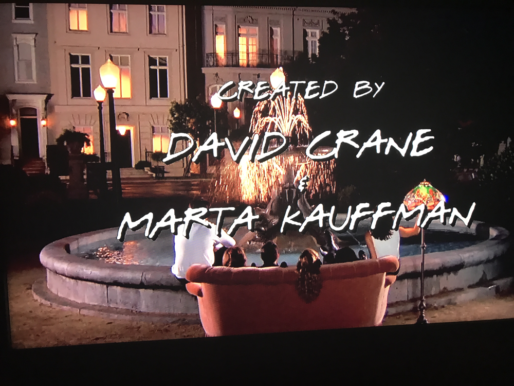 Producer David Crane was born in Philadelphia, the son of veteran WCAU Philadelphia news anchor Gene Crane and his first wife Joan. He is Jewish. And Producer Marta Kaufman was born to a Jewish family in the Philadelphia suburbs.
---
Looks like we are at the end… the 'end of an era'.. you might say.
Shalom Chaverim.