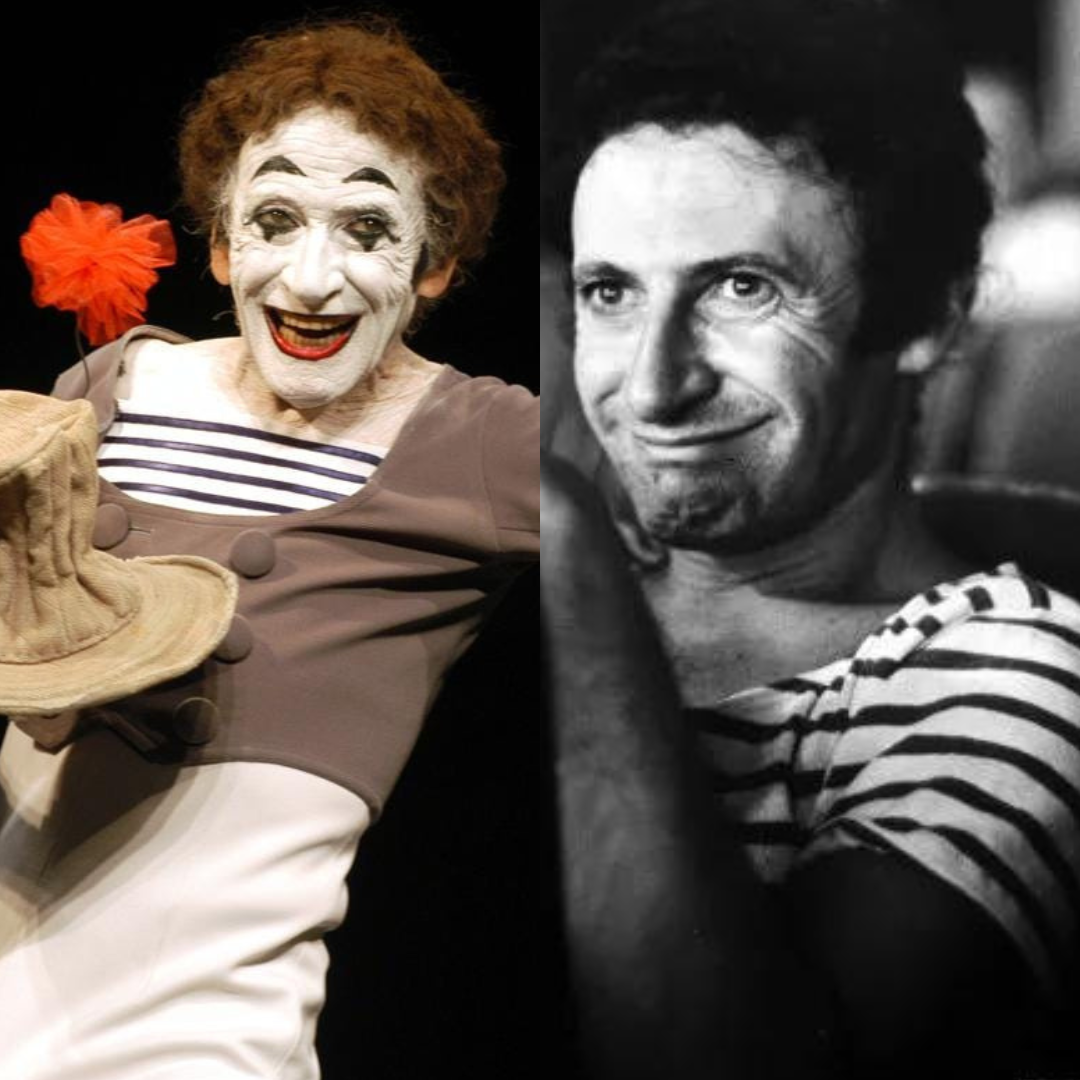 Before Marcel Marceau became a world-famous mime, he was responsible for saving the lives of Jewish children during WWII.
Marceau was born Marcel Mangel on March 22, 1923. When he was 16 years old his family had to flee their home in France. Soon after, he joined the French Resistance and changed his last name to Marceau to hide his Jewish identity for safety.
Marcel used his miming skills to smuggle Jewish children out of an orphanage and into neutral Switzerland. "I went disguised as a Boy Scout leader and took 24 Jewish kids, also in scout uniforms, through the forests to the border, where someone else would take them into Switzerland."
In 1944, Marcel's father Charles was murdered in Auschwitz. That same year, Marceau had his first big performance in front of 3,000 American soldiers following the liberation of Paris. He served as a liaison officer for General Patton's Third Army.
"I cried for my father, but I also cried for the millions of people who died. Destiny permitted me to live. This is why I have to bring hope to people who struggle in the world."
Marceau went on to become a legendary mime and performed around the world for more than 60 years. He passed away in Paris in 2007 at the age of 84. May his memory be a blessing.
Hero
,
History
,
Holocaust
,
Jewish
,
Marcel Marceau
,
Mime
,
Performer
,
WWII