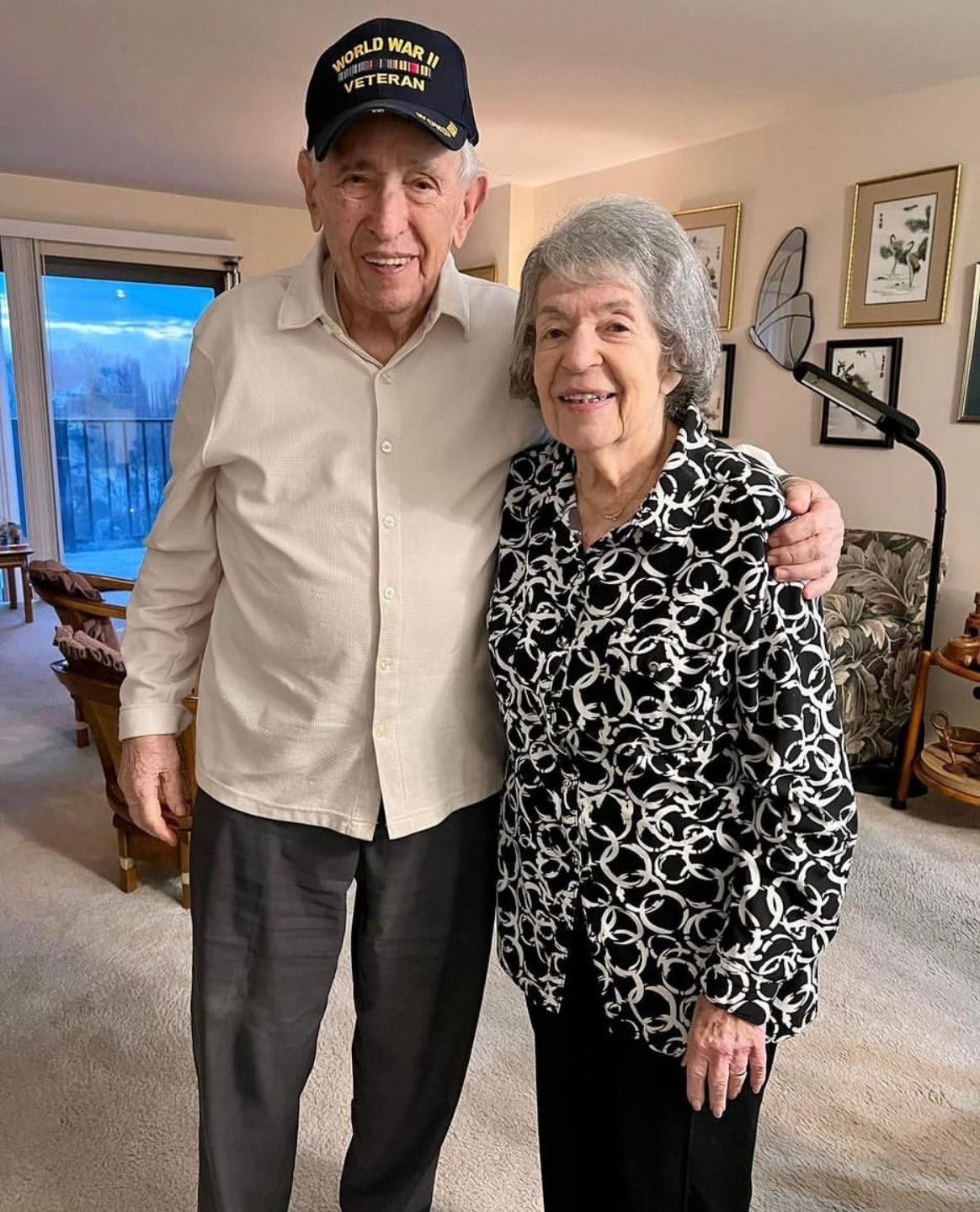 My grandfather, Retired Marine Corps Cpl. Dr. Aaron Levin will be celebrating his 100th birthday next week on February 24, 2023! Unfortunately his wife, my late grandmother Joan Levin passed away in November 2022. They were married for almost 72 years.
Aaron is from Philadelphia, PA and lives in the greater Philadelphia area in Willow Grove, PA. He served his country in WWII in the Pacific from 1942-1946. He is one the last Yiddish speaking air gunners from WWII and he was in the same squadron as astronaut John Glenn.
My grandfather has always been passionate about Judaism and he has been very involved in his Jewish community in greater Philadelphia for all his life!
Source: Rachel Paikoff