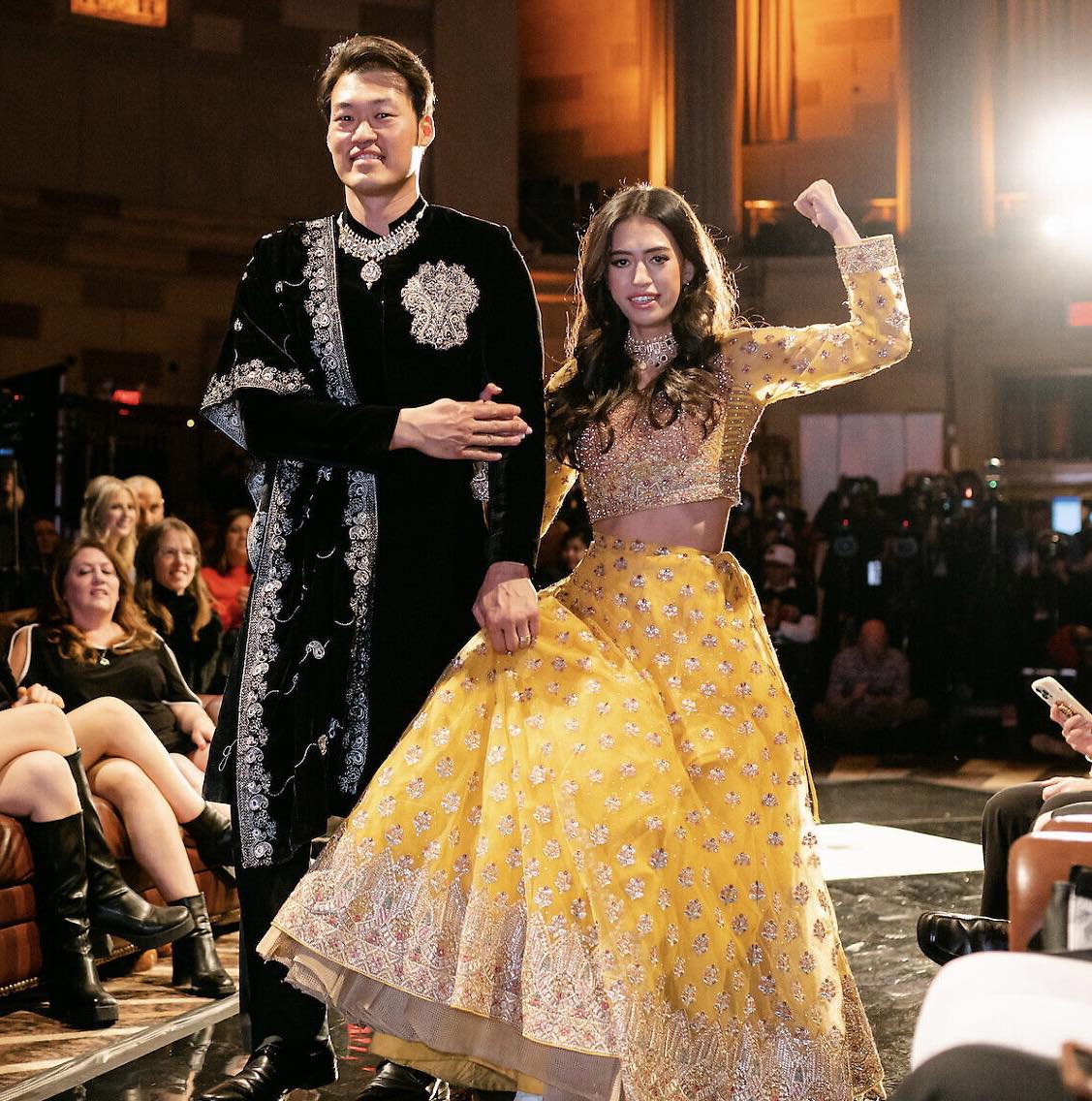 When Lily Brasch was asked if she would walk the runway as a model for New York Fashion Week, she didn't know if she would be able to do it.⁠
That's not because she has a rare form of muscular dystrophy, which weakens muscles and limits her ability to walk. Rather, it was unfortunate timing: The show was set for Friday evening, when Shabbat begins.⁠
But Brasch, who is Orthodox and goes by the stage name Lily B., quickly devised a workaround: She took her turn on the catwalk in Midtown at 5:00 p.m. and, instead of schlepping back uptown to her Morningside Heights apartment, quickly headed to a nearby hotel to welcome Shabbat with her sisters.⁠
And so on Friday, Brasch became the first model with muscular dystrophy to walk the runway unassisted at New York Fashion Week, and the second person with the condition ever to appear.⁠
"It felt really good — it felt freeing," said Brasch, 22, who modeled a gold sari from the brand Randhawa, which specializes in modern South Asian style. "I definitely never thought I would do something like this."⁠
She added: "It was great teamwork to get me on the stage and represent disability, and then come right off to go celebrate Shabbat."⁠
Source: The New York Jewish Week