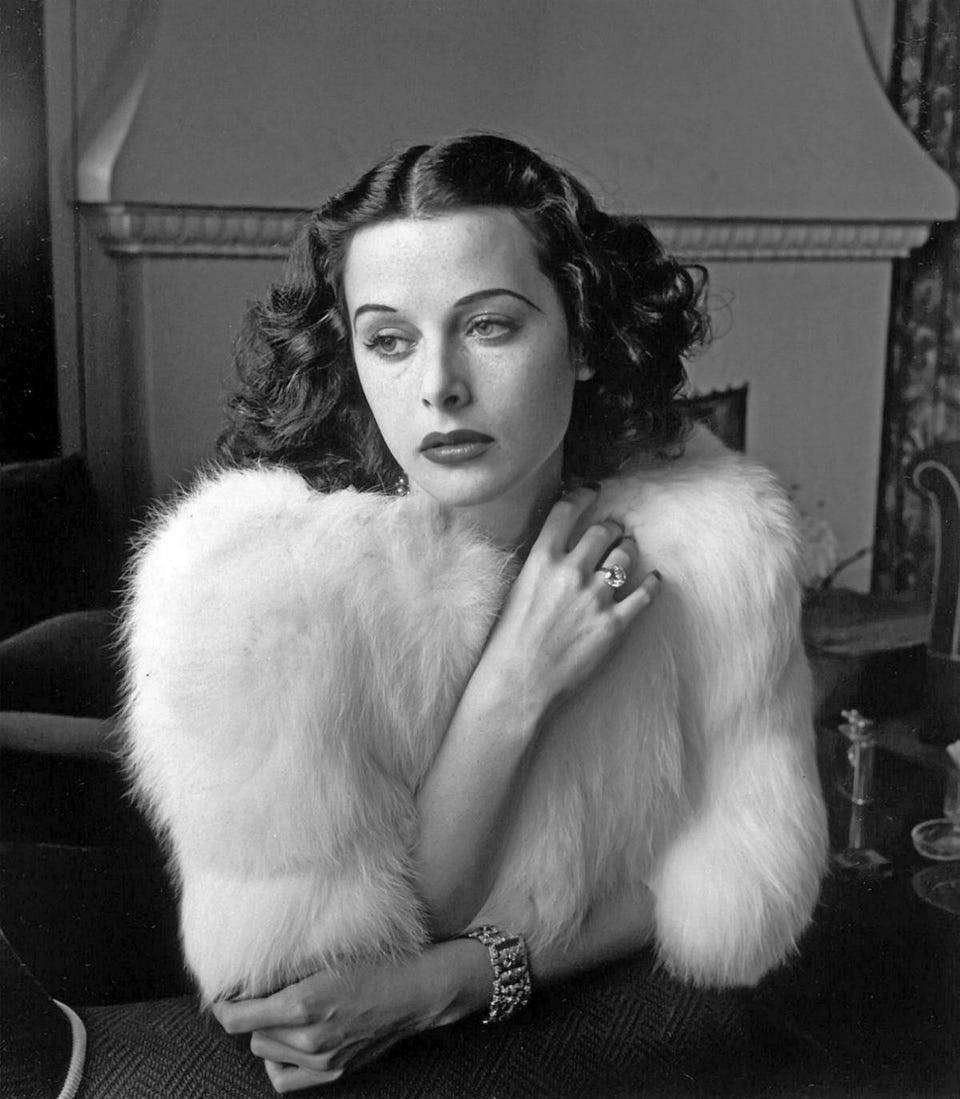 Hedy Lamarr was considered one of the most beautiful women in Europe. She was born as Hedwig Eva Maria Kiesler in 1914 in Vienna, Austria-Hungary. By the 1930's she was a film star in Europe, and before long, she achieved similar recognition in the US. In addition to her acting career, Hedy also pursued inventing.
Inspired to help the US efforts during WWII, she dedicated herself to designing a radio guidance system for Allied torpedoes that would counter the threat of jamming.
Ultimately her innovation was not used during the war, but the principles she developed are now integrated into modern technologies such as Wi-Fi, CDMA and Bluetooth.
On August 11, 1942, Hedy Lamarr was granted a patent for her revolutionary 'frequency hopping communication system', which is the basis of much of today's wireless technology. In recognition of her achievements, she was inducted into the National Inventors Hall of Fame in 2014.