Born Golda Mabowitz on May 3, 1898 in Kiev, Ukraine. Golda Meir was a teacher, an Israeli politician who was amongst the founders of the State of Israel and the State's fourth prime minister – Israel's first and the world's third woman to have served in this position.
Here is a collection of Golda snapshots through the years: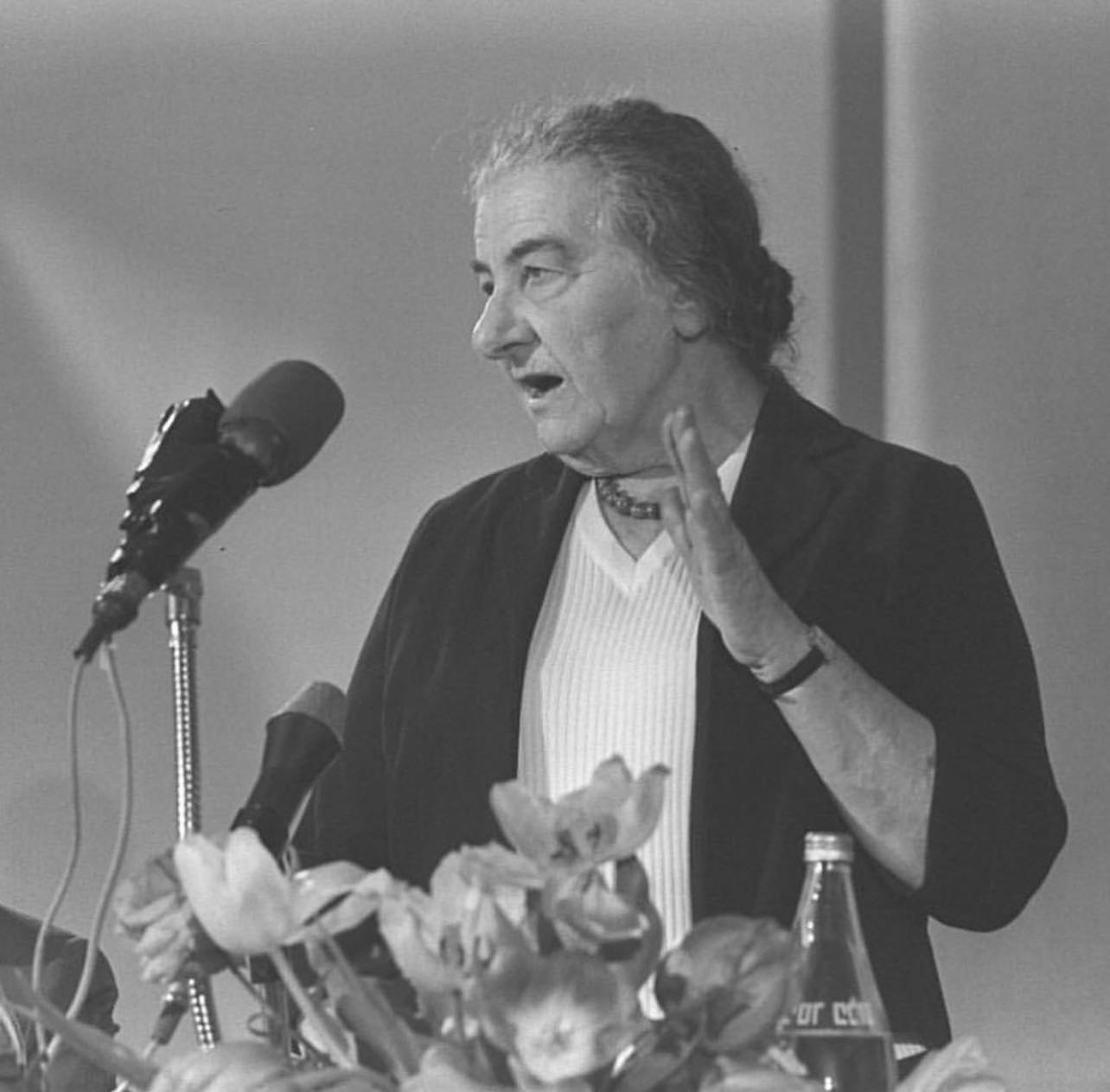 Golda Meir is sworn in as the Prime Minister of Israel, 1969.
---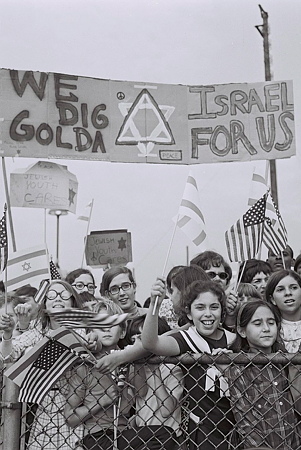 Children greeting Golda Meir on her arrival at Philadelphia Airport, 1969.
---
Golda Meir appears on NBC TV's "Meet the Press" in Washington, 1969.
---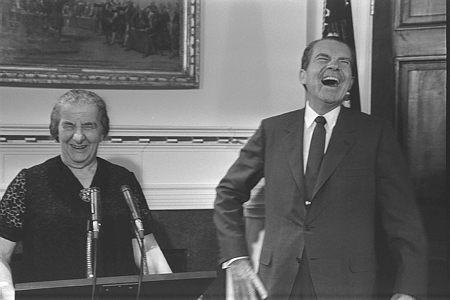 Golda Meir and President Nixon during their farewell meeting at the White House in Washington, 1969.
---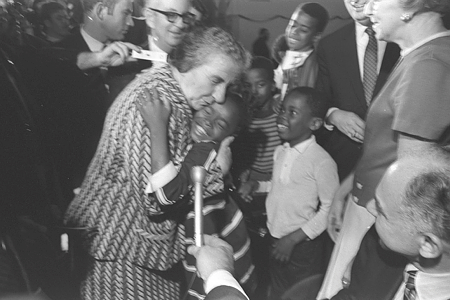 Golda Meir embracing one of the students at her old school, 4th Street Elementary during her visit to Milwaukee, 1969.
---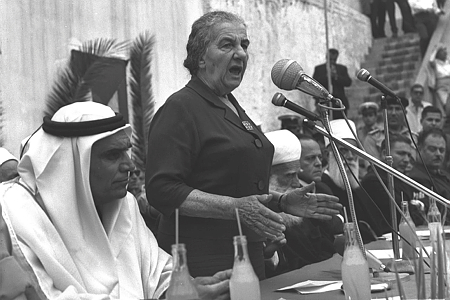 Golda Meir addressing members of Druze community and guests during the Nebi Shueib festival in Hittim, 1969.
---
Golda Meir flanked by Deputy PM Yigal Allon and the Chief of Protocol approaching the terminal at Lod Airport, 1970.
---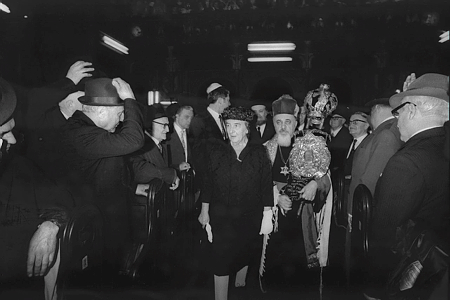 Chief Rabbi Moshe Rosen carrying a Torah leading Golda Meir into the Chorale Synagogue in Bucharest, Romania, 1972.
---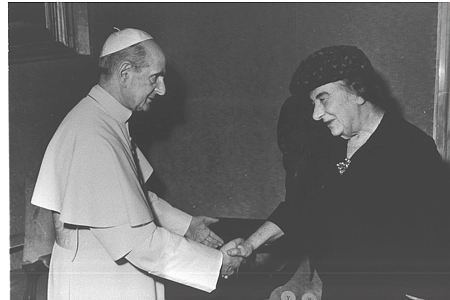 Pope Paul VI Receiving Golda Meir at The Vatican in Rome, 1973.
---
"We hate war. We do not rejoice in victories. We rejoice when a new kind of cotton is grown, and when strawberries bloom in Israel." – Golda Meir
May her memory be a blessing
Photos: Government Press Office