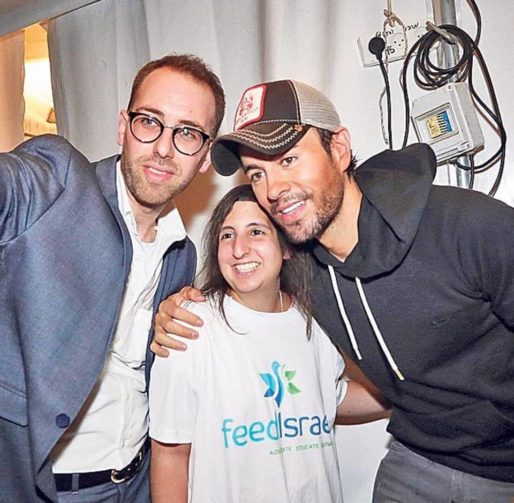 Just moments before Enrique Iglesias took to the Tel Aviv stage, he helped one of his many fans, Sharon Dagah fulfill her dream of meeting the singer, while she battles cancer.
Iglesias has said that he never had any second thoughts about performing in Israel, "I've sang in so many countries around the world during conflicts, my music is not about politics," he said. "If my fans ask me to go to a place and there is demand, I will be there no matter what."
♥️ Thanks Enrique and get well soon Sharon!
Source: ידיעות אחרונות Yedioth Ahronoth — in Tel Aviv, Israel.