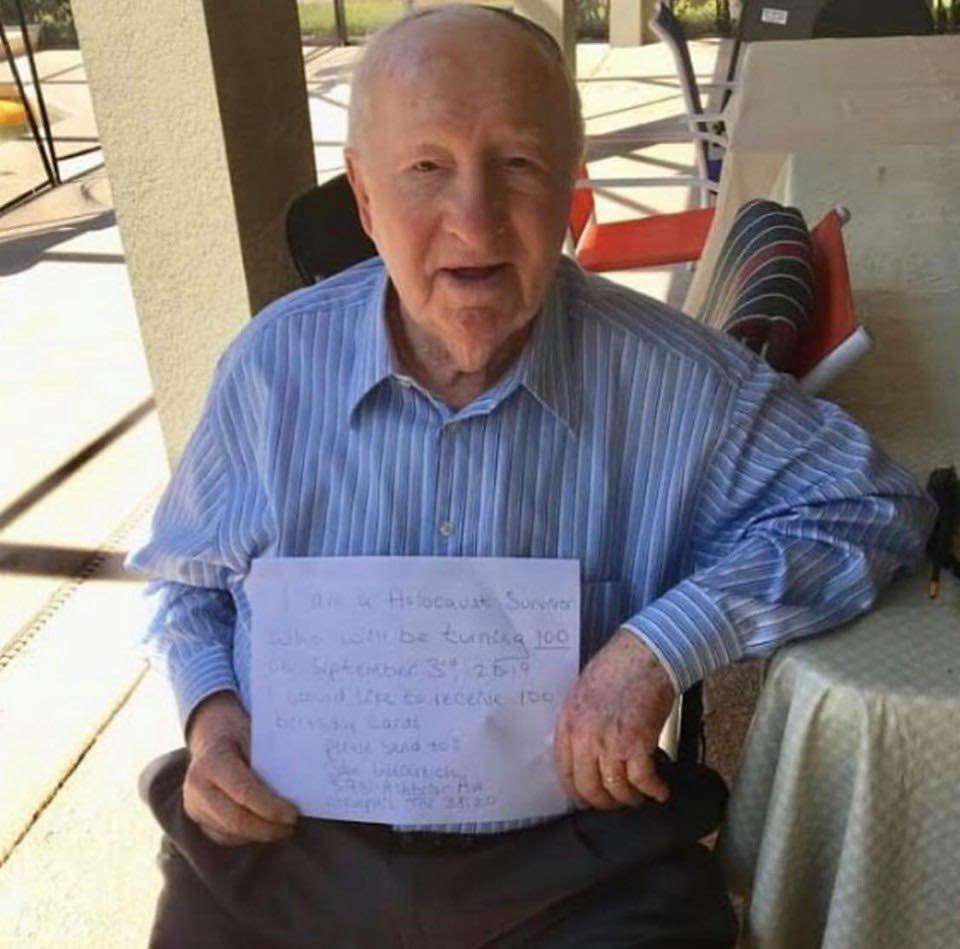 CONDOLENCES: Sam Weinreich was born on September 3, 1919 in Łódź, Poland. Shortly after the war began, the Nazis sent his family to the Łódź ghetto and in 1944, Sam was deported to Auschwitz. He was soon transferred to Kaufering, a subcamp of Dachau, where his beautiful voice moved the Jewish doctors to tears. Sam received extra food rations from the doctors, and thus his singing played a large role in his survival. In 1945, the SS tried to liquidate the camp, but the Allied Army started bombing the trains. Sam escaped into the forest, where he was eventually liberated. He was later sent to the Landsberg DP camp, where he met and married Frieda, also a survivor from Łódź, on his 27th birthday. Both the sole survivors of their families, Sam and Frieda moved to Memphis in 1949.
Sam passed away this weekend, just one week after celebrating his 104th birthday and his 77th wedding anniversary with his beautiful extended family. 4 years ago, Sam appealed to social media with the hope of receiving 100 birthday cards for his 100th birthday, as seen in this photo. Thanks to so many of you from all over the world, Sam received not 100, but over 2,000 cards by his birthday, and continued to receive cards every birthday since.
May his memory be a blessing.
Contributor: Jill G. Mundinger