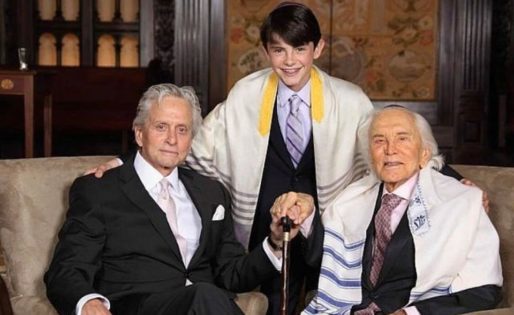 CONDOLENCES: Kirk Douglas, born Issur Danielovitch, on December 9, 1916 in Amsterdam, New York. His parents were Jewish immigrants from Chavusy, Mogilev Region, in the Russian Empire (present-day Belarus), and the family spoke Yiddish at home.
His father's brother, who immigrated earlier, used the surname Demsky, which Douglas's family adopted in the United States. Douglas grew up as Izzy Demsky and legally changed his name to Kirk Douglas before entering the United States Navy during World War II.
Douglas was a retired American actor, producer director, author and has appeared in more than 90 movies. He was 103 years old. May his memory be a blessing BDE.