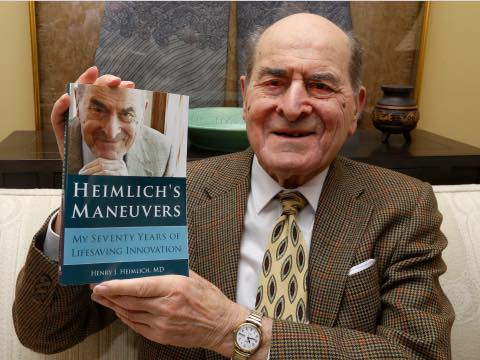 Henry Judah Heimlich was an American thoracic surgeon widely credited as the inventor of the Heimlich maneuver, a technique of abdominal thrusts for stopping choking, described in Emergency Medicine in 1974.
He was born February 3, 1920 in Wilmington, Delaware, to Mary (Epstein) and Philip Heimlich. His paternal grandparents were Hungarian Jewish immigrants, and his maternal grandparents were Russian Jews.
Heimlich was director of surgery at Jewish Hospital in Cincinnati in 1974 when he devised the treatment for choking victims that made his name a household word.
May his memory be a blessing.