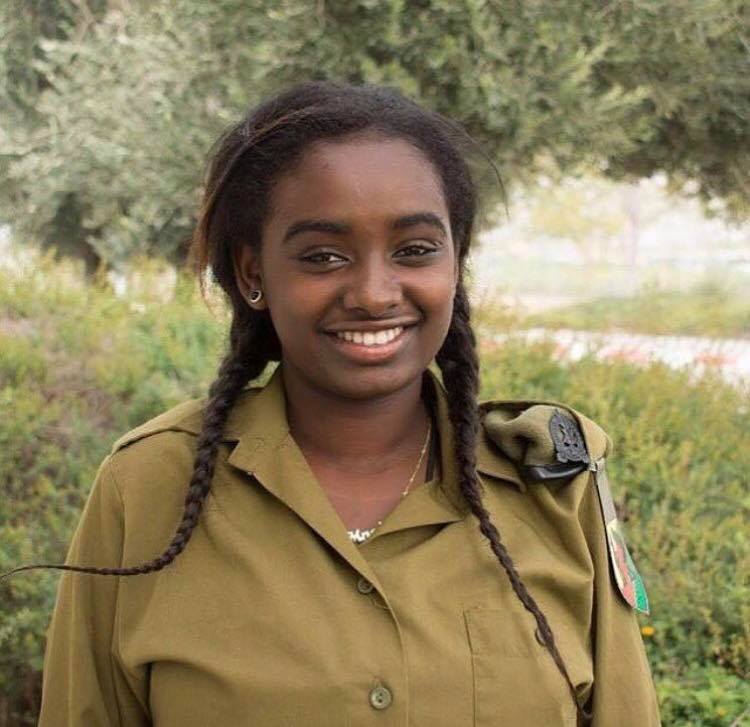 When I was five years old, my mother and I were set to move to Israel. It had always been her dream. A week before the flight, my mother died in a car accident. I couldn't move to Israel on my own because I was too young. I was adopted by my father's sister, a Christian.
Throughout my childhood I always knew I was Jewish, and dreamt of one day moving to Israel.
Around the age of 18 (I never knew my birthday), I decided to fulfill my mother's dream and finally move to Israel.
I came here all on my own. After two years in Israel, I joined the army. The day I put on my uniform for the first time was one of the proudest days of my life. At that moment, I knew I made it.
My dream is to help other orphans like myself. I know how hard it is to grow up without parents, and how important it is to have supportive people by your side. But if you believe in yourself and work hard – nothing can stop you."
Pvt. Minalu, an IDF Security Center Specialist.
Source: Israel Defense Forces
Ethiopia
,
IDF
,
Israel