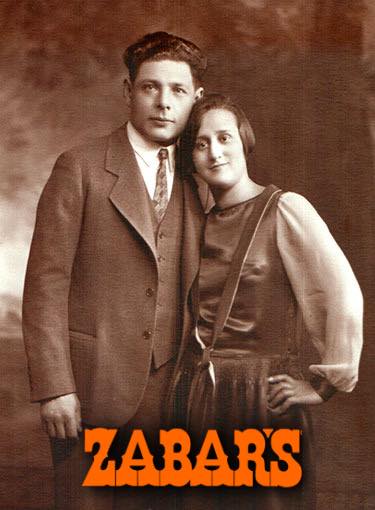 Zabar's is New York City's iconic market, best known for its selection of appetizers, bagels and smoked salmon, and not surprisingly, has a rich Jewish history. Founded by Ukrainian Jewish immigrants, Louis and Lillian Zabar, the almost 90-year-old store is both the family name and has been family-owned to this day.
Louis Zabar was born in Ukraine in 1901. He fled the pogroms, where his father had been murdered and arrived in the U.S. in the early 1920's. Lillian Teitlebaum escaped Ukraine and moved in with relatives in Philadelphia. She later moved to New York City and ran into Louis Zabar, whom she had known from their village in Ukraine. The two married in 1927 and had three children: Saul, Stanley and Eli.
In 1934, Zabar's opened its first store on 80th and Broadway. By 1950, Louis was the owner of 10 markets when he passed away. From 1960 to 1994, Louis's sons, Stanley and Saul partnered and co-owned Zabar's with Murray Klein, who joined the store in 1953.
Today, Saul and Stanley remain involved in the store's day to day business. Many of Louis and Lillian's grandchildren and great-grandchildren are involved in different capacities. "Zabar's was the place to come and see your mother and father, your grandparents, your cousins … the Zabar's store is the center of the Zabar family," Stanley said.