8. 50,000 Pieces of Lego Make Up This Giant Menorah
The Community Synagogue in Port Washington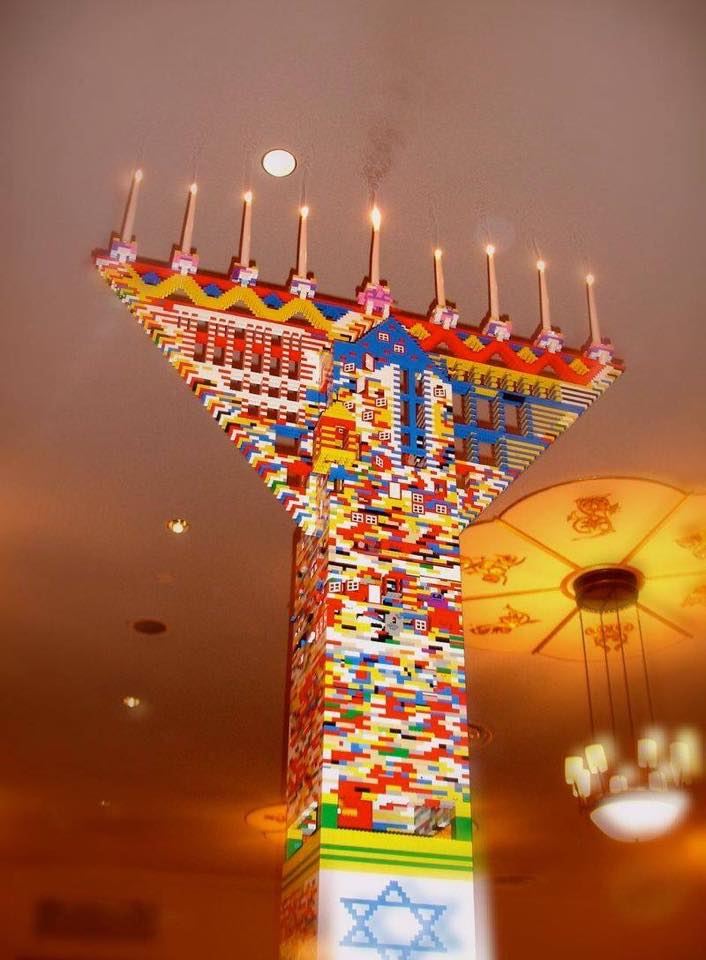 They say everything is bigger in Texas. In 2015, this Menorah was named the world's tallest Lego Menorah. Almost 50,000 plastic bricks, brought in by Fort Worth synagogue's members, allows hanukkiah to rise over 16 feet.
---
---
7. World's Largest Menorah at the Port of Tel Aviv
Israel boasts the world's largest Menorah at the Tel Aviv port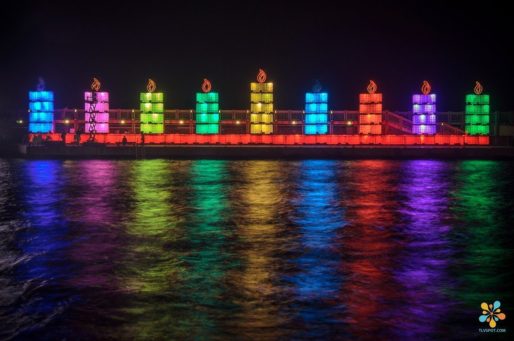 Worlds Largest Menorah (Hanukkah): 6.5 m height, 50m length and composed of over 5,000 LED bulbs. Production cost 300 thousand shekels.
Menorah consists of 122 blocks lights illuminated using tiny LED bulbs, from each "candle" (2.4 meters width) blazing simulated altitude of one meter.
Source: tlvspot.com
---
6. Hangin' 8 with this Surfboard Menorah in Southern California
Chabad of Laguna Beach, California has made this surfboard Menorah famous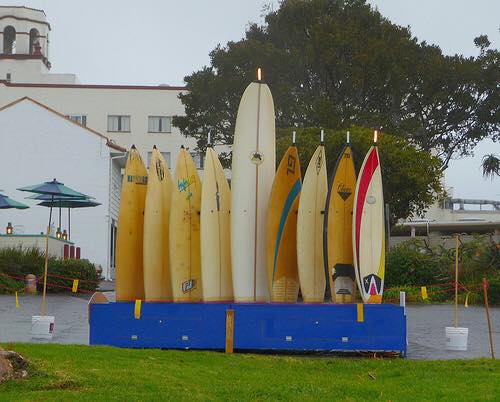 Source: Chabad of Laguna
---
---
5. Ice Menorah in Ithica, New York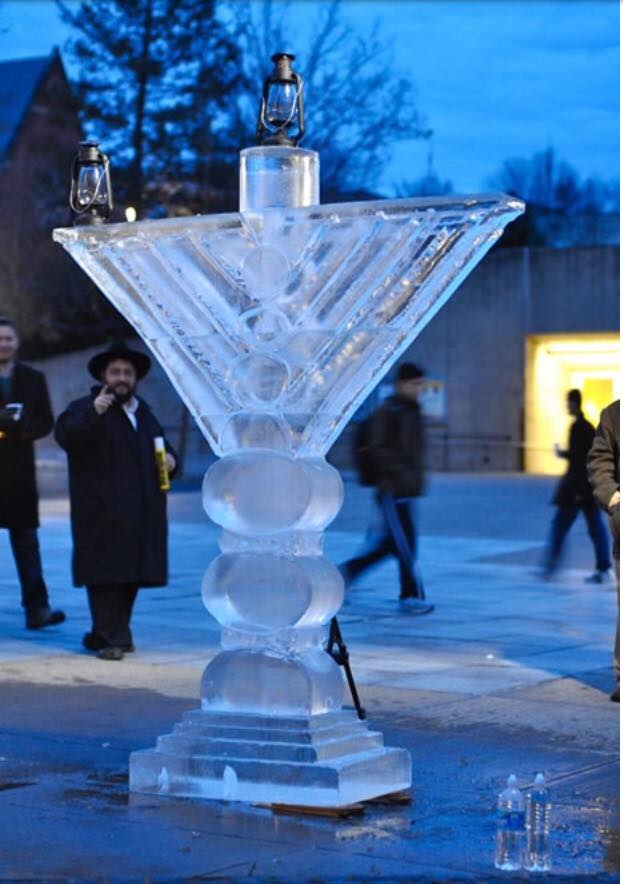 This ice menorah was carved on the Cornell campus in Ithaca, NY.
Source: chabad.org
---
4. Any Menorah with our Heroes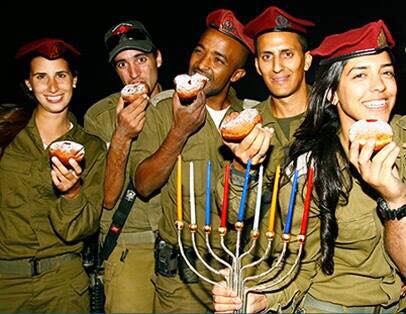 Source: Israel Defense Forces
---
3. New York City's Tallest Menorah at Yeshiva University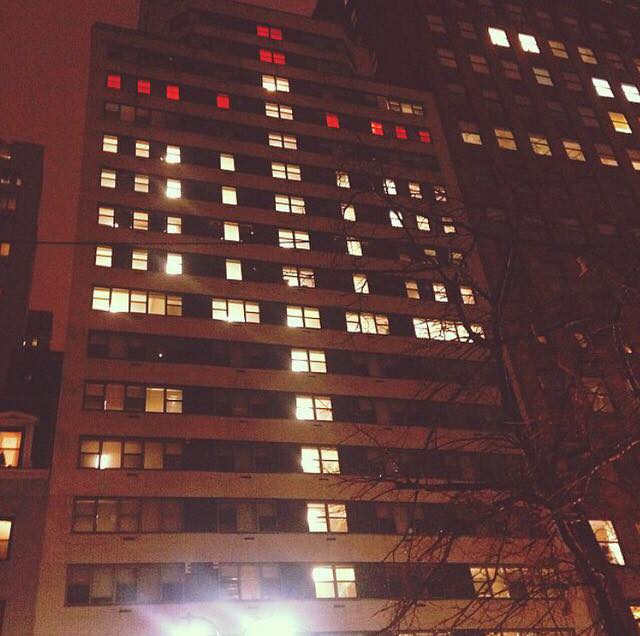 Source: Unknown
---
---
2. The Menorah that IDF soldiers light alongside Holocaust survivors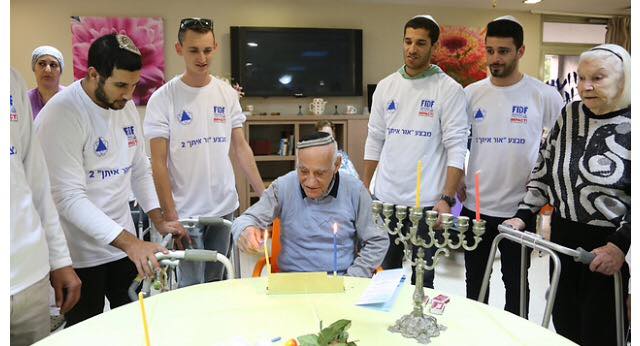 Source: Friends of the IDF (FIDF)
---
1. The Menorah that shows our strength as a nation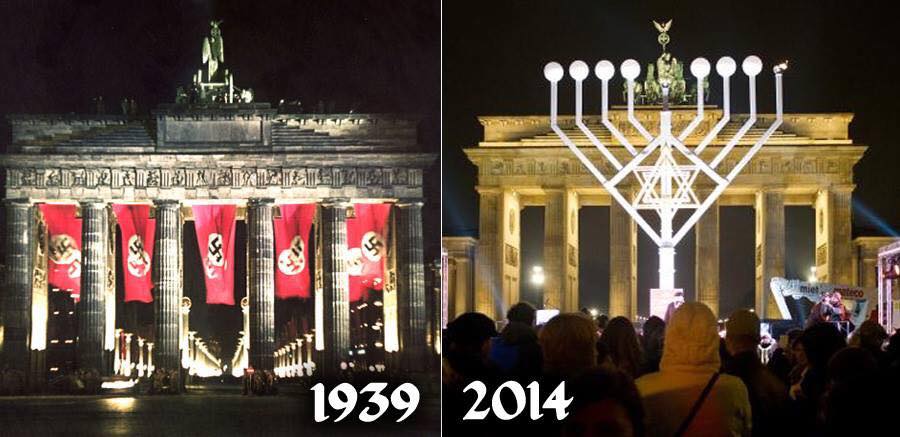 HAPPY CHANUKAH from Humans of Judaism
Send in a picture of your Awesome Menorah for a chance to be featured this Chanukah on Humans of Judaism.
---
SaveSave
SaveSave
SaveSave
SaveSave
SaveSave
SaveSave