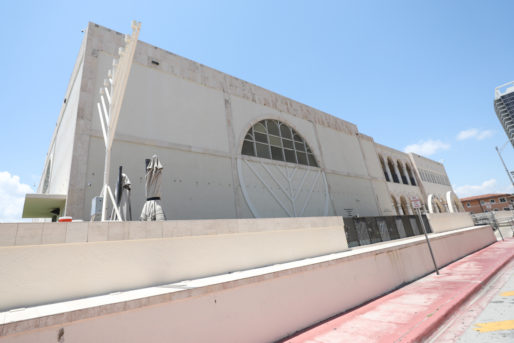 Welcome to the Shul of Bal Harbour.
It all began in 1981 in sunny South Florida feet away from the pristine Miami beaches and world famous Bal Habour Shops.
Rabbi Sholom D. Lipskar would stand on Collins Avenue for hours asking passerby's if they were Jewish and would like to join in a Minyan. 35 years later, they are thousands strong, have over 9 daily minyanim and over 78 programs that have a positive impact on individuals around the globe. In 2009, Newsweek magazine included the shul in the list of America's 25 most vibrant Jewish congregations.
Located on Collins Avenue, at the nexus of Bal Harbour, Bay Harbor Islands, Indian Creek Village and Surfside, The Shul is the center for Jewish activities for these four communities and thousands of international tourists that visit or make South Florida their second home.
The Shul is based on the ideology of Chabad Lubavitch, which has at its foundation based on the encompassing mitzvah "to love every Jew as one loves himself" and to permeate that love with Acts of Kindness, Mitzvas, Torah Study and Prayer. A home away from home, a gathering place where unity is paramount. "We are here for you, welcome to the family."
Source: theshul.org
Photos: GO Kosher Travel via Bentzi Sasson