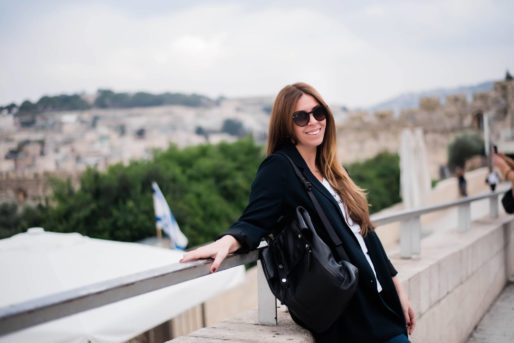 This is me, Nikki. My friend Shira runs a meaningful Jewish Women's Magazine called The Layers Project. She gave me a place to tell my story and how I turned one of my lowest points in life into Humans of Judaism.
This is a 6 part series.
Click here for the complete interview.
Letter from the editor:
Thrilled to begin this week's very special profile of Nikki Schreiber, from Humans of Judaism!
Nikki came to Israel last week on a whirlwind trip for Humans, the Jewish Media Summit, and most importantly, to commemorate the loss of her father, whose yahrzeit was last week.
In this profile, we discuss her loss, how she made meaning of it, and how Humans of Judaism was born.
Personally, I am so thrilled to be able to collaborate with one of my best friends, a truly exceptional Jewish human
🙂 We shared an incredible day, where we walked through the Old City of Jerusalem, and visited the Kotel together. It was a beautiful way to commemorate our special friendship, and engage in this meaningful and spiritual work together.
Excited to share the images from that experience, and the story behind this amazing initiative.
Profile starts today!
,
Shira