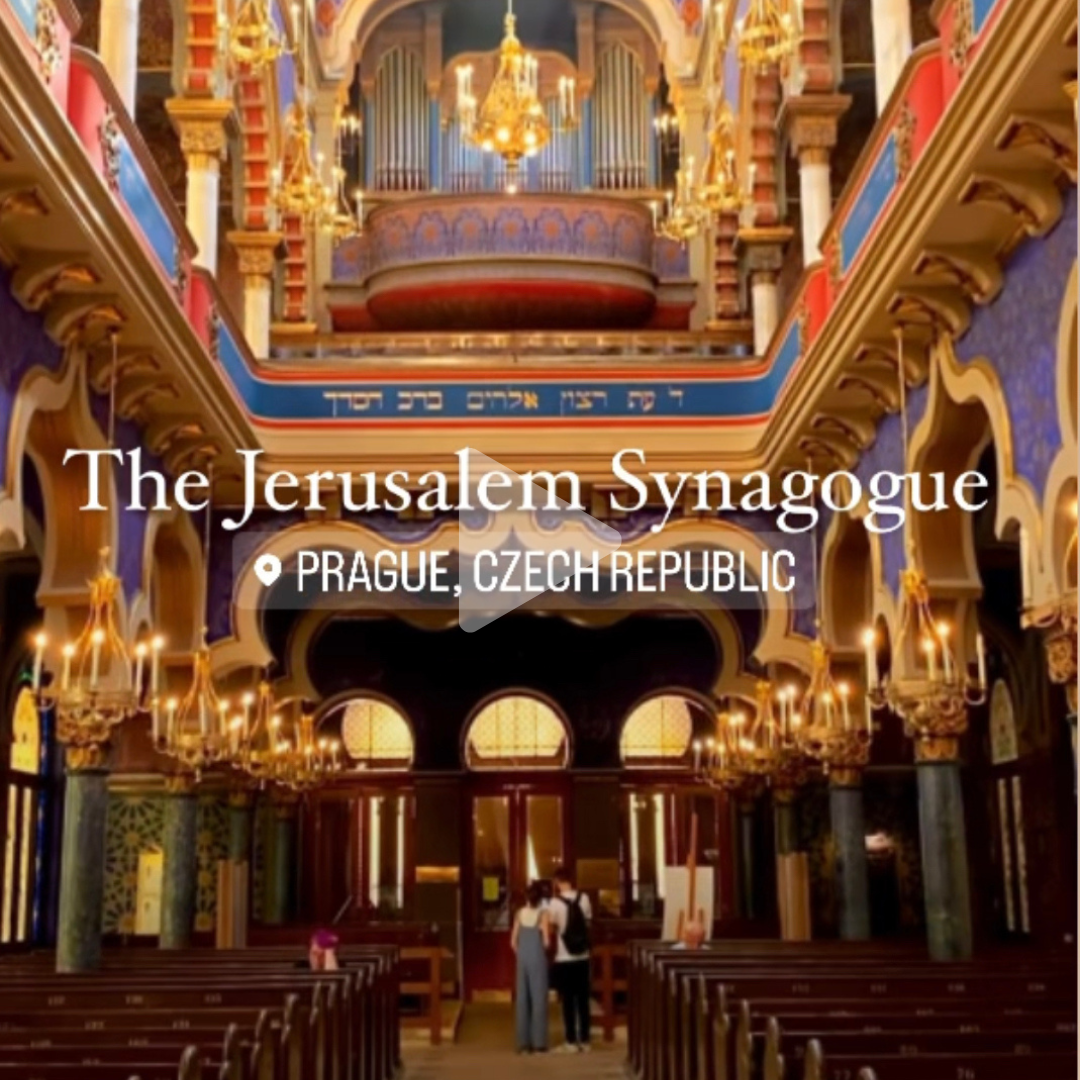 Take a look inside The Jerusalem Synagogue in Prague.
Europe's most beautiful synagogues: The Jerusalem Synagogue, Prague.

The Jerusalem Synagogue (formerly Jubilee Synagogue) is the largest in Prague and one of Europe's most decorated and striking synagogues, blending Moorish Revival architecture with Art Nouveau design.

The synagogue was inaugurated in September 1906. During World War II, when Prague was occupied by Nazi Germany, the synagogue was used to store confiscated Jewish property.
Today besides holding Orthodox prayer services once again, it is open to the public and displays a couple of permanent exhibitions about the history of the Jewish community in Prague since 1945, and Jewish monuments in the Czech Republic.

Address: Jeruzalémská 7, Prague, Czech Republic.
Source: Noam Chen
Below are more Synagogues from the series: