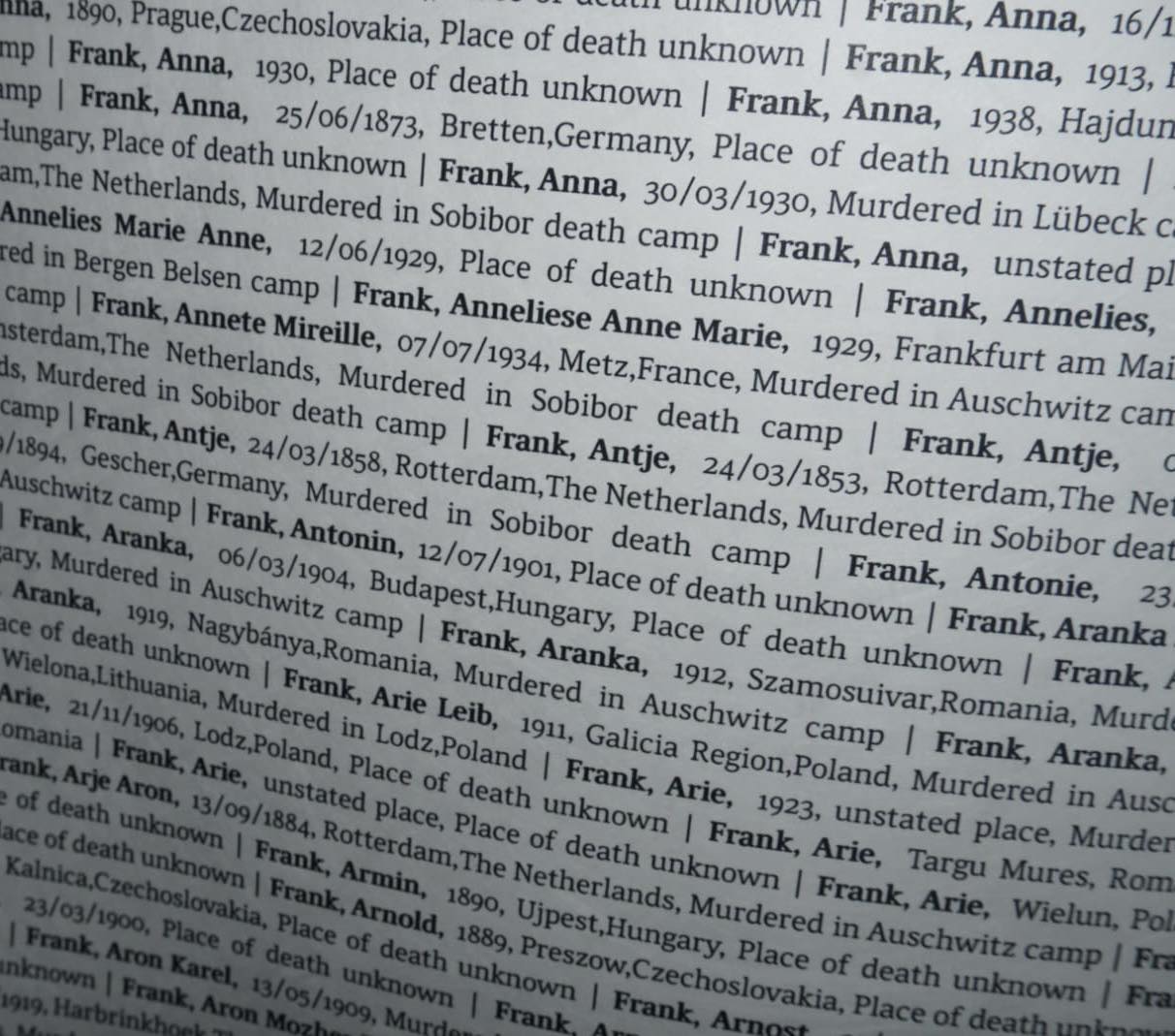 Here is a page from 'The Book of Names of Holocaust Victims'. The Book features the alphabetically arranged names of 4,800,000 Holocaust victims currently documented. At the end of the Book there are blank pages symbolizing the more than 1 million identities yet to be recovered.
Standing at 6.56 feet tall, 3.3 feet wide and 26.45 feet long, the Book has a strip of light runs the length of the inside, illuminating the memory of the Jewish men, women children murdered during the Holocaust.
If you look closely at this photo, you will find Anne Frank's name ('Frank, Anneliese Anne Marie'), surrounded by various individuals, each with their own story, their own family and personal history.
Beginning on International Holocaust Remembrance Day, January 27, The Book of Names will be on display in New York at the UN, in partnership with Yad Vashem: World Holocaust Center, Jerusalem.