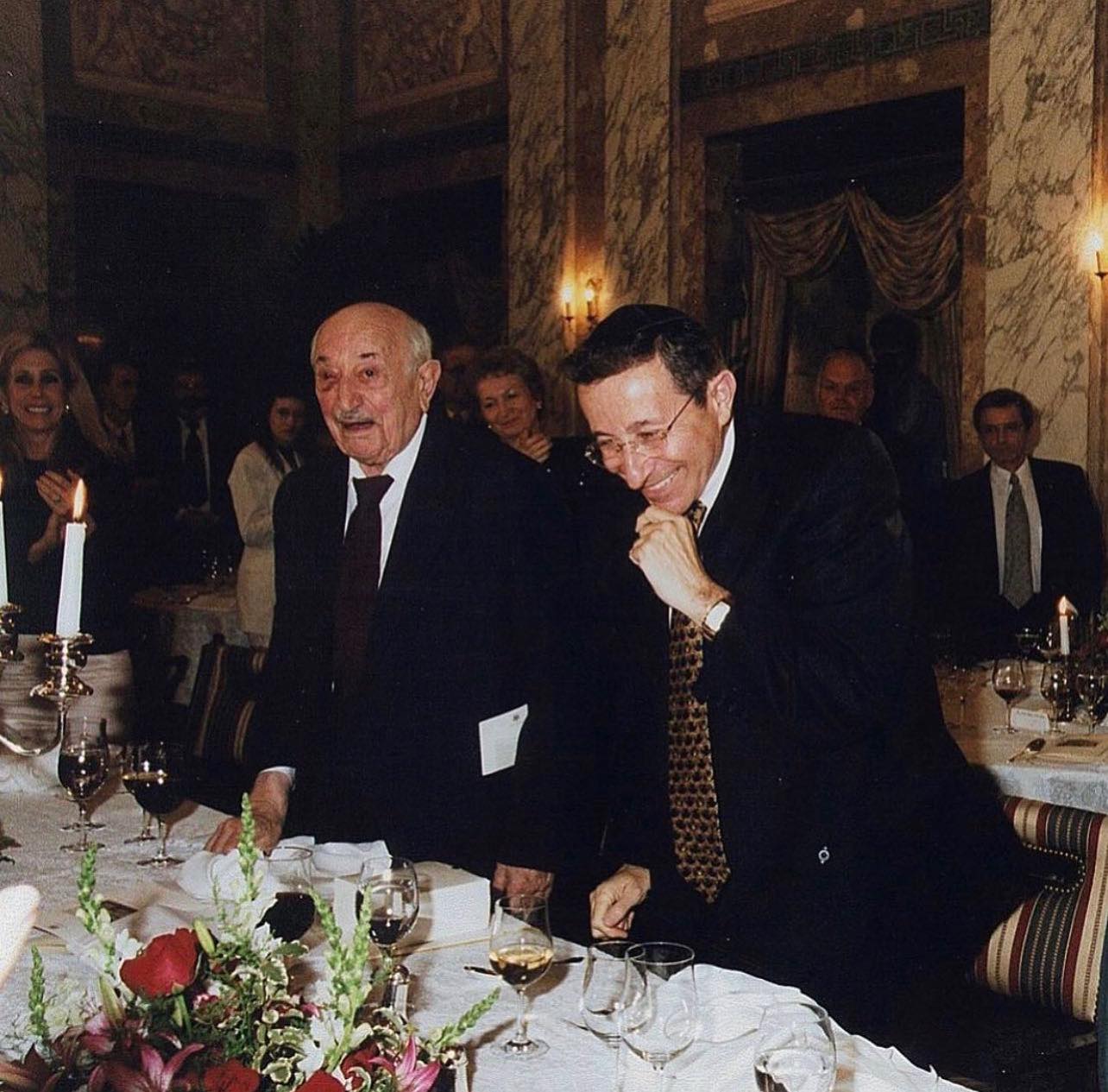 Simon Wiesenthal was born on December 31, 1908.
"One day Simon called and said that he would like to celebrate his 90th birthday with a few friends in Vienna. I asked him where he would like to celebrate.
He said, 'I have one unfulfilled wish, to have a party at the Imperial Hotel.' He told me that it was Hitler's favorite hotel and that both Hitler and Himmler had permanent suites there. They built enormous bunkers beneath the hotel, which still exist today, because Hitler thought that this would serve as an ideal headquarters from where he could conduct the Second World War.
During the Third Reich, it would have been unthinkable, Simon said, for a Jew to be seen at the Imperial Hotel. 'And I want to make sure,' he said, 'that all the taboos of the Third Reich are broken and that the record of this hotel would affirm that Simon Wiesenthal celebrated his 90th birthday here with a Kosher dinner.'
On the night of the dinner, when the band played a favorite Yiddish song, 'Belz, Mein Shtele Belz' (Belz, My Little Shtetl Belz), he looked up at the ceiling, turned to me, and said: 'You see even the chandeliers are shaking because this is the first time they have ever heard such music here.
Let the record read,' he said, 'that Hitler is no longer here, but even in the Imperial Hotel, Jews are still alive and still singing.'"
– Rabbi Marvin Hier reflecting on Simon Wiesenthal's birthday.
Source: Simon Wiesenthal Center