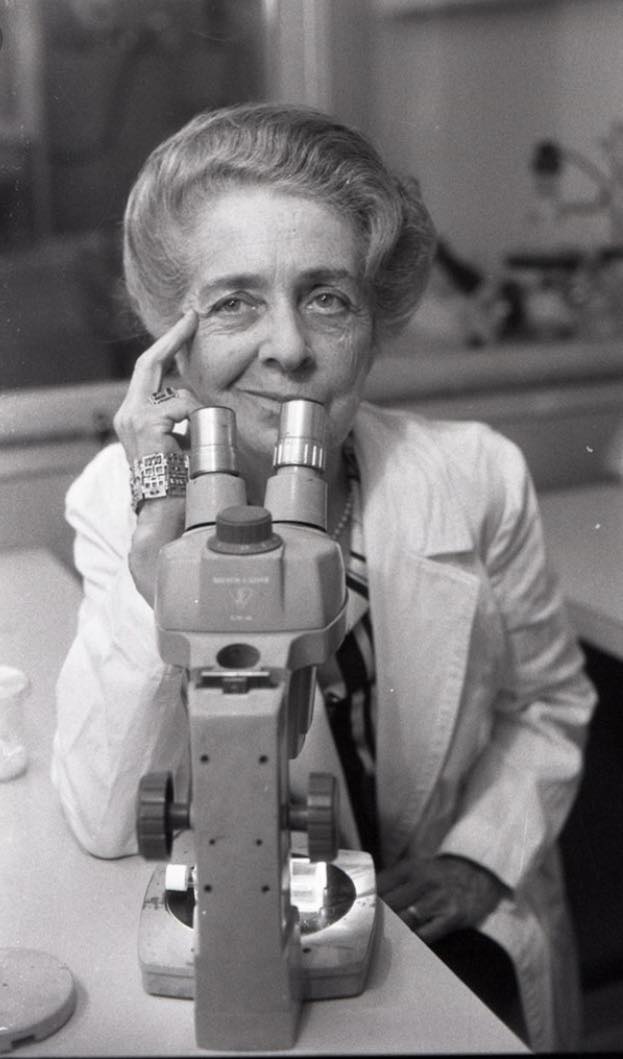 Rita Levi-Montalcini was an Italian Nobel laureate, honored for her work in neurobiology and won the 1986 Nobel Prize for physiology or medicine with biochemist Stanley Cohen, for their discovery of nerve growth factor (NGF), making her the first Italian woman to receive the honor.
Born in Turin, Italy in April 1909 to a Jewish family whose roots extended back to the Roman Empire. In 1930, she enrolled at the University of Turin Medical School. Italy's anti-Jewish race laws kept her from treating patients during WWII. In September 1946, she completed a semester research fellowship at Washington University in St. Louis, Missouri.
In 1987 she was awarded the National Medal of Science, and an autobiographical work, In Praise of Imperfection, was published in 1988. In 2001 Italian Prime Minister Carlo Azeglio Ciampi appointed Levi-Montalcini senator for life for her outstanding contributions to science.
In April 2009, she became the first Nobel Laureate to reach the age of 100 and at the time of her death, the oldest living Nobel Laureate.
She died December 30, 2012 in Rome at 103.
"Above all, don't fear difficult moments. The best comes from them." – Rita Levi-Montalcini