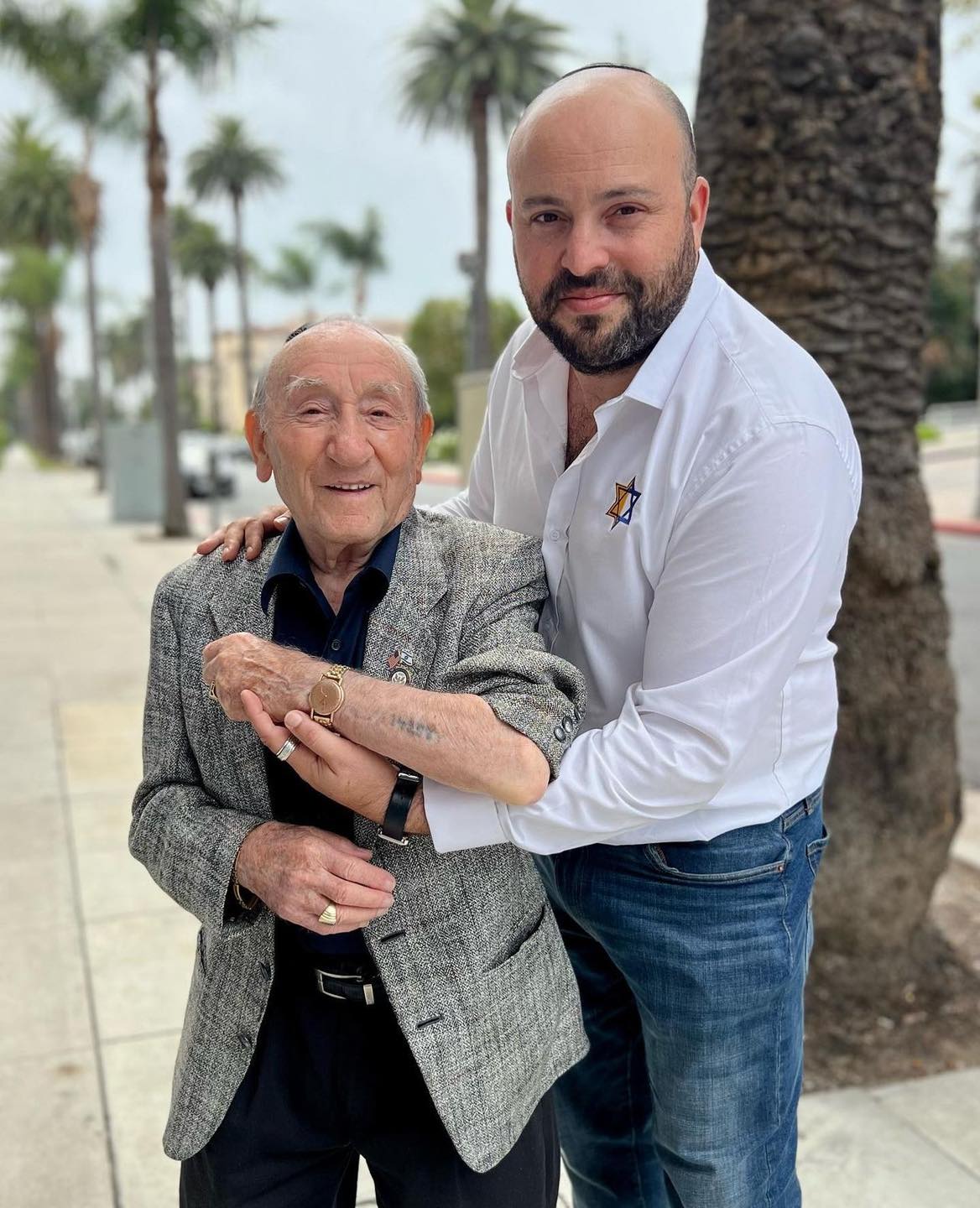 Mr. Joseph Alexander, a Holocaust Survivor, will celebrate his 101st birthday in a few weeks.
He was born in a small town not too far from where my family come from in Poland. He survived the Warsaw Ghetto and 7 German Nazi camps including Auschwitz-Birkenau and Dachau. He moved to the United States at the end of the war and ended up in California in the 1950s, where he has lived to this day.
Today, Joseph wrote a letter in our Survivor Torah and I just love listening to Joseph speak, his mind is as sharp as it was when he was a young man, his stories of the old country transport me to a place in time I could have only read in an Isaac Bashevis Singer book.
I wanted Joseph to join us on Yom Kippur in the Synagogue, he politely refused as he's the 'Gabbai', the warden, of his Synagouge, I'm pretty certain he's the oldest person to have ever held this role.
Please G-d we should all merit to spend a lot more time with this remarkable man!
Source: Jonny Daniels