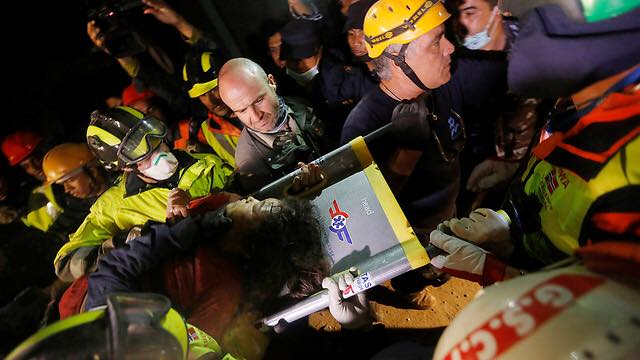 Update from Nepal: Israeli's Rescue Woman From Rubble 5 Days After Nepal Quake #TikkunOlam
IDF rescuers work for hours to free 24-year-old Krishna Kumari; 15-year-old Pemba Tmang evacuated to Israeli field hospital after 120 hours in wreckage of collapsed seven-story building in Kathmandu.
Israeli rescue teams pulled a woman in her 20s out of the rubble on Thursday, five days after a devastating earthquake hit Nepal. Meanwhile, a long-absent noise – cheers – rang out in Nepal's capital as rescuers pulled a teenager alive from the earthquake rubble he had been trapped in for five days.

Source: Ynetnews
Photo: Reuters