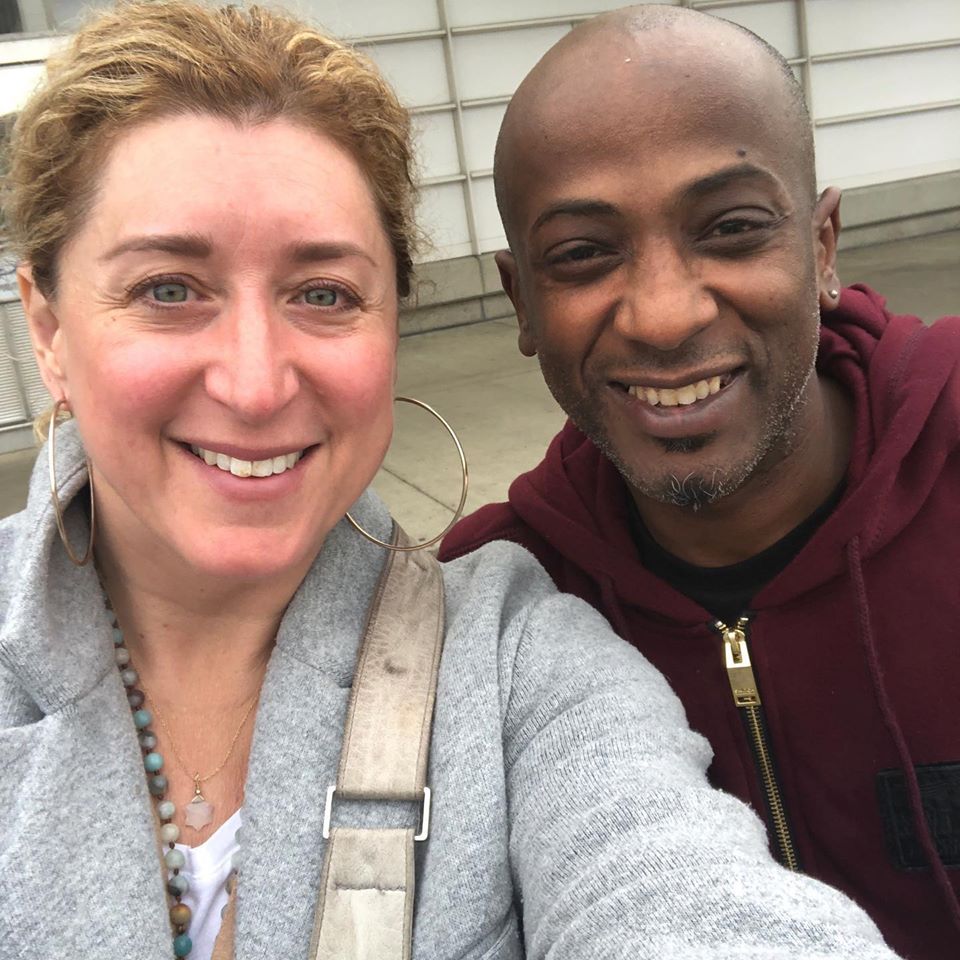 This is Gidon. My Lyft driver and new brother. This morning, on my way back home from a very productive recording session with the fabulous Adrienne Gold in DC, I requested my Lyft. When Gidon arrived, I entered his car and immediately saw a tefilat haderech (prayer for travelers) and was listening to a Hebrew radio station.
When he asked me which direction to go, I answered him in Hebrew. With a surprised look, he smiled and starting driving. The conversation continued until I arrived at the airport. I found out about his family. His daughter, his father, his aunt, and his grandfather. The head rabbi in Ethiopia and the advisor for the Ethiopian Jews to King Haile Selassie.
We bonded over hummus, and Israeli food.
We bonded over being parents to teenage daughters.
We bonded over keeping kosher and how hard it is to find good kosher restaurants in smaller cities.
We bonded over being able to speak a common language.
We bonded over both being Jews.
Today is a good day. #proudjew#amyisraelchai#family#mishpacha
Source: Judy Victor
Driver
,
Hebrew