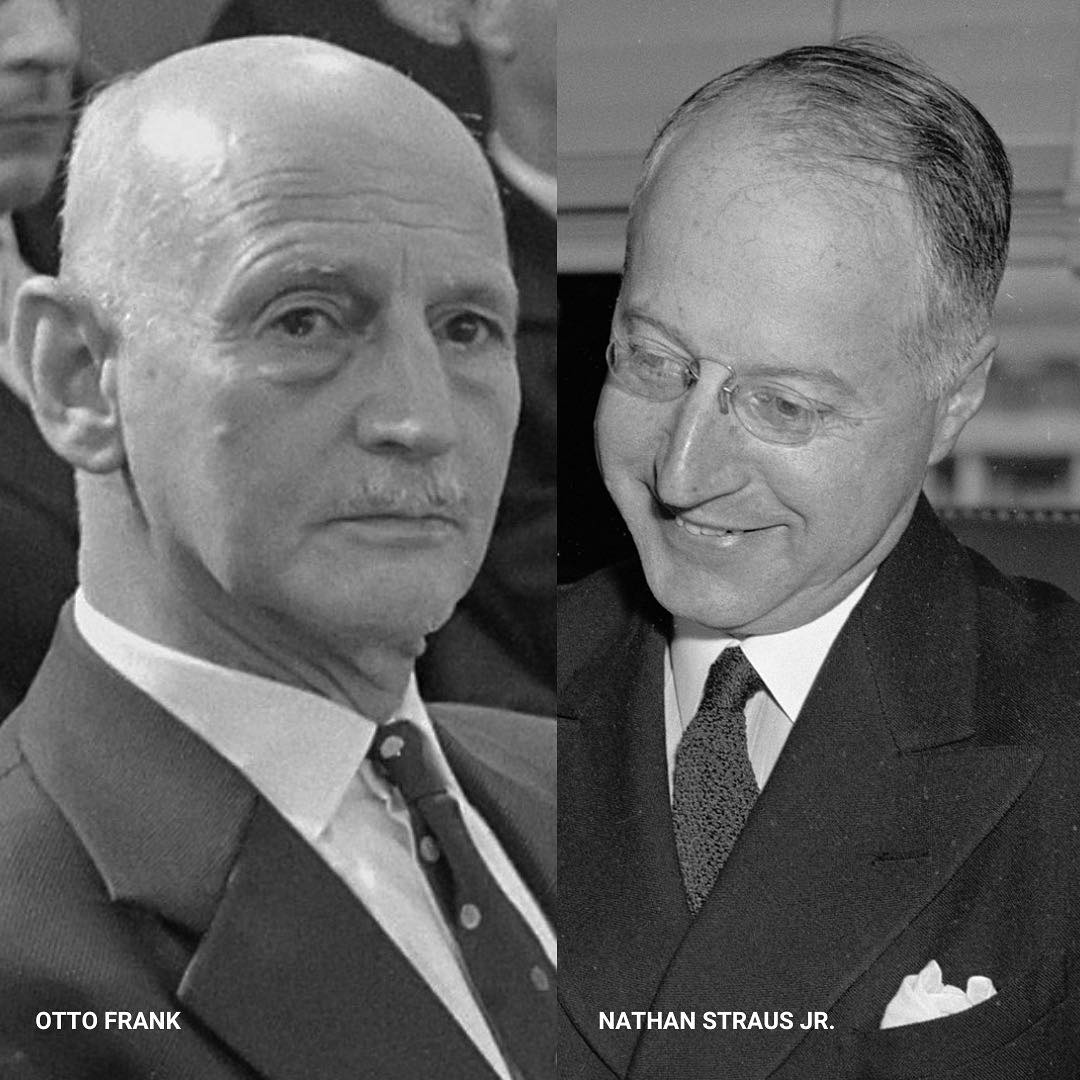 Did you know that there is a connection between Macys and Anne Frank? Nathan Straus Jr., son of Nathan Straus, co-owner of Macy's Department Store and Anne Frank's father, Otto Frank, were college roommates and remained lifelong friends. 

The two met when Straus attended Heidelberg University in 1908. At 20 years old, Otto accepted a job at Macy's. But his father died in 1909, he returned to Germany and went into the Frank family banking business. They remained in touch; their families even vacationed in Switzerland together. On July 23, 1928, Nathan Straus, Jr. sent a postcard from Sils-Maria, a favorite vacation spot of the Frank family, to Otto's sister in Frankfurt, saying: "We are very happy here with Otto and Edith (Otto's wife)."

In 2007, a collection of letters between Otto and Nathan, was found in the archives of YIVO: Institute for Jewish Research in NYC. The letters explain how Otto Frank tried to escape the terrors of wartime Holland in 1941, 15 months prior to when the family went into hiding in the historical attic. The letters have since been published in a book.