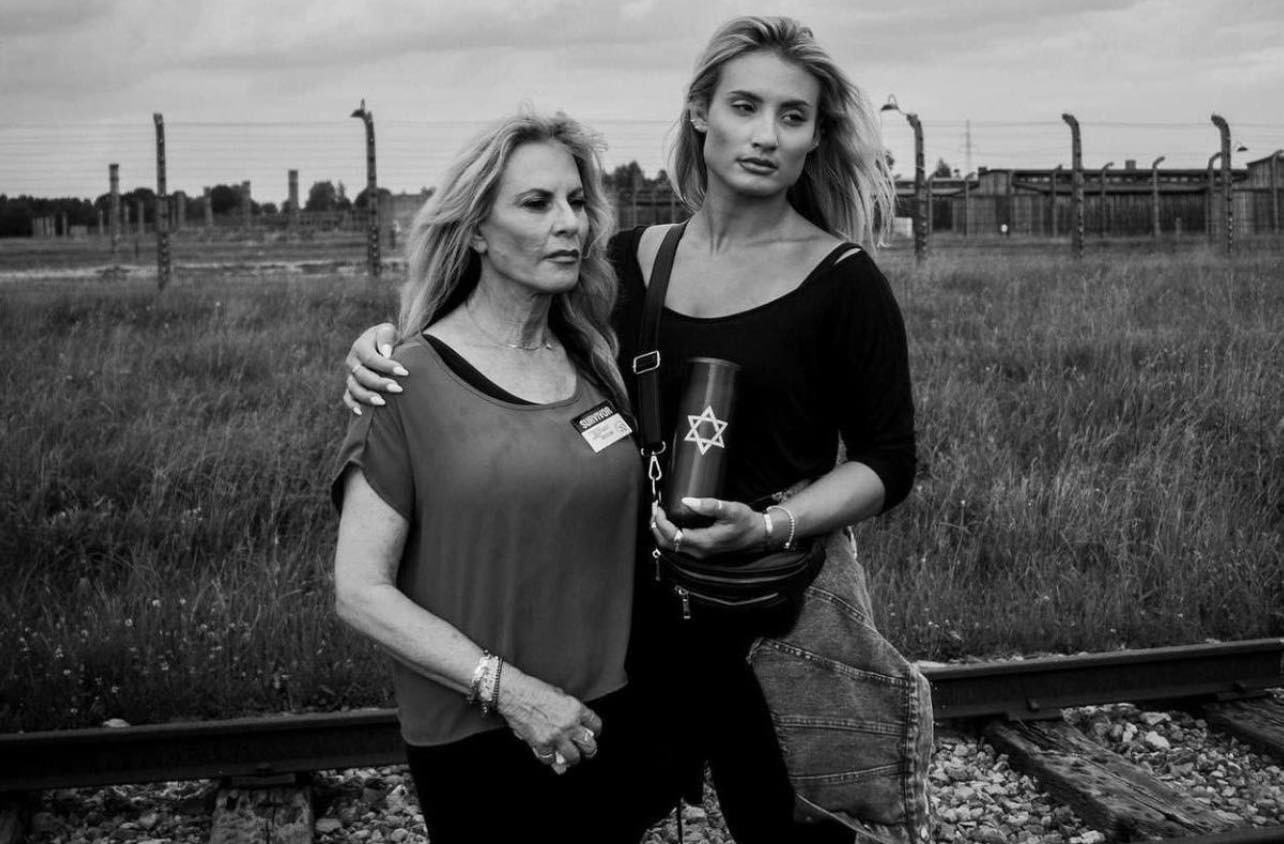 "Can you imagine being separated from your parents while watching them get taken away to their death? That's what happened to my Grandma Lilly in Auschwitz."
This is a photo of Montana Tucker and her mother standing in the very same spot where Montana's grandmother last saw her own mother (Montana's great-grandmother) before being taken to her death.
Montana is multi-talented as a dancer, singer, actress and so much more. She also has millions of followers on TikTok and beyond. She was determined to use her following for something extremely meaningful. Visit her page and check out the 10 part series documenting Montana's emotional trip to Poland.
"l'm the Nazis WORST NIGHTMARE: a PROUD, JEWISH woman with a voice and platforms of over 12 MILLION people where I can share the horrors of their atrocities."