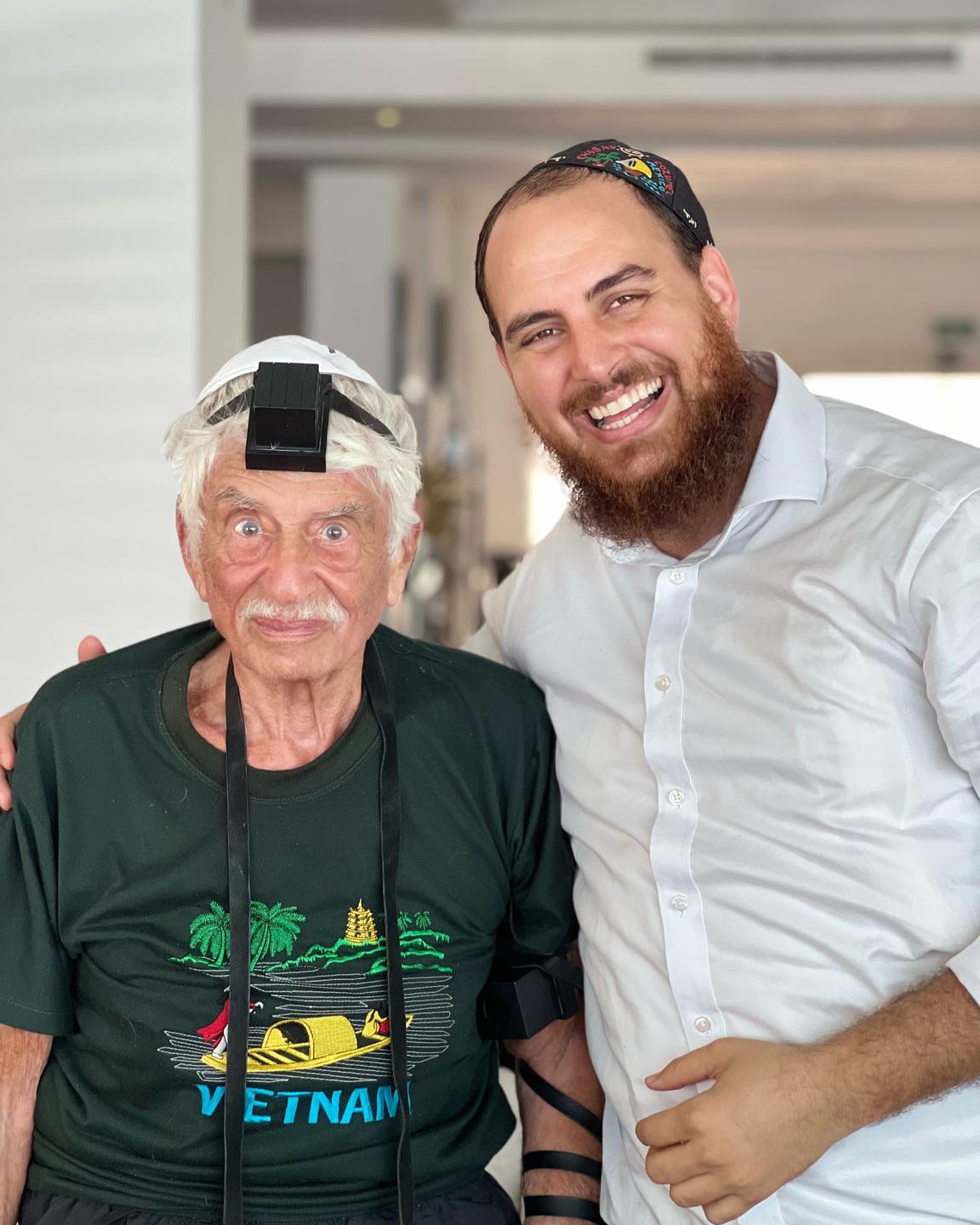 This is Milton Pike. 
Today is Milton's 102nd birthday! But just last week, Milton celebrated his Bar Mitzvah for the very first time. Let me explain. At just 22 years old, Milton was drafted into the U.S. Army. During WWII, he was assigned the task of creating maps, currency, collecting War Crimes Evidence, and most notably contributed to drafting the 'Instruments of Surrender' to The Japanese Empire at the close of WWII.
While in Cozumel this past week, Milton had a chance encounter with a hotel guest, which led the war hero to meet with the local Chabad Rabbi Dudi Caplan who helped Milton put on tefillin for the first time. Born on March 11, 1921, Milton's Hebrew birthday falls out today, the first day of the month of Adar. For his birthday, Milton was honored to read from the Torah at the Chabad house for Rosh Chodesh. Mazal Tov Milton!
Photo: Chabad Cozumel Mexico