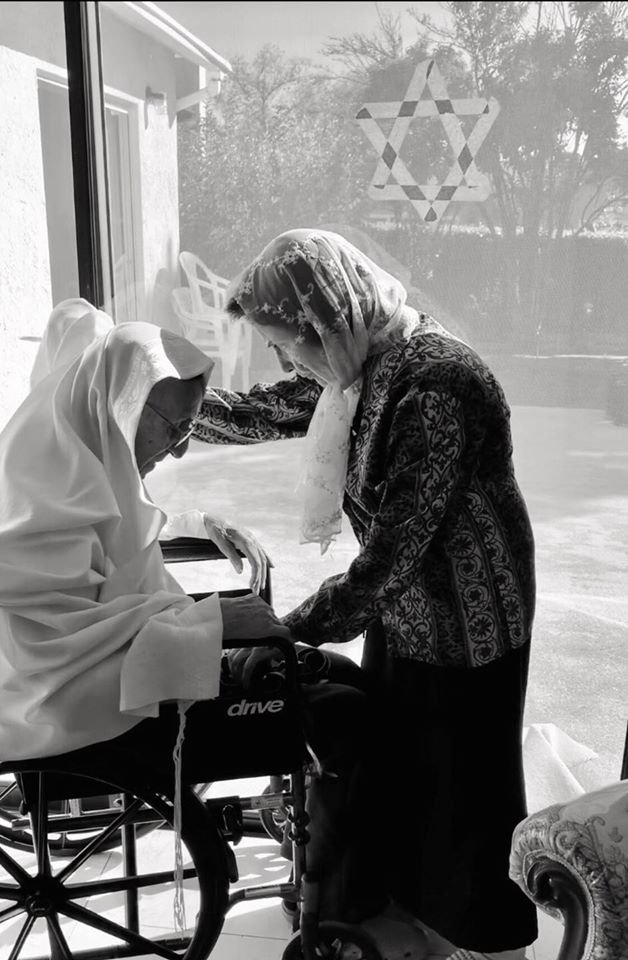 "I had sent in a photo of my grandparents [to Humans of Judaism] many years ago (2016) of my grandmother putting Teffilin on my grandfather. It had warmed my grandmothers heart when I had shown her how many people liked and appreciated what she would do for my grandfather.
My grandfather passed last month on May 11 and this was the last photo I had of them putting on his talit that I wanted to share with you."
*
Below is the 2016 post caption:
"Hi there I wanted to share this photo of my wonderfully amazing kindhearted grandparents. My grandmother wakes up very early every morning to say her prayers, open the door for her helper, and sets the table to prepare for anyone who should come over. She then waits a bit for my grandfather to wake up, and helps him into the kitchen to eat. After breakfast, she takes him to the living room where she wraps his Tefillin for him and says all of the morning prayers out loud so that he can say some of the parts that are familiar because he can't see or remember things too well. She has done this every single morning for the last year."

BDE May his memory be a blessing.