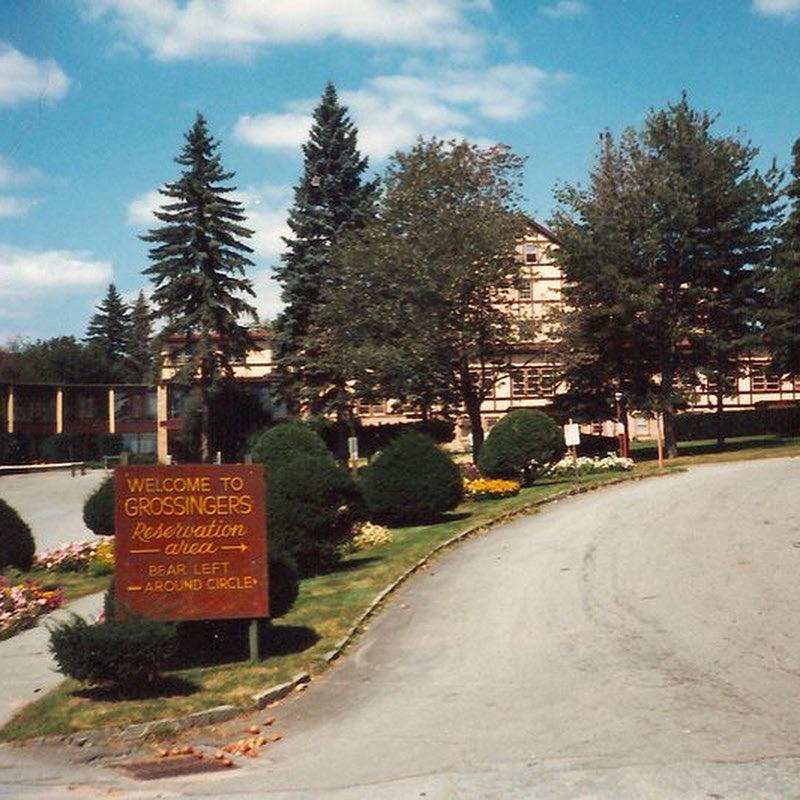 Who's heard of Grossinger's, the Catskill Resort Hotel? The New York getaway was best known as a popular Jewish family vacation spot along with inspiring the 1987 movie Dirty Dancing and episodes of The Marvelous Mrs. Maisel. Sadly, last week a major fire destroyed the well-known hotel, which has been abandoned since it's closing in 1986.
Here's some background, many Jewish immigrants moved to New York City before, during and after the Holocaust. Various communities were built while families settled into Jewish American life. The city wasn't a space built with backyards or pools, so families would drive out to the Catskill Mountains to escape the heat. Some would move into bungalow colonies while others would check-in to one of the many hotels in the Borscht Belt.
Borscht Belt was a nickname for the summer resorts of the Catskill Mountains in parts of Sullivan, Orange, and Ulster counties in New York. Borscht is the popular eastern european beet soup, which was associated with Jewish immigrants from the region.
The Catskill culture was most popular from the 1920's through the 1970's. Most Borscht Belt resorts hosted Jewish comedians and musicians, many who later became famous began their careers there.
The 1980's introduced additional vacation options as air travel became more popular. Several resorts ultimately had to close and what was once a place for entertainment and family vacation now holds decades of American Jewish history.