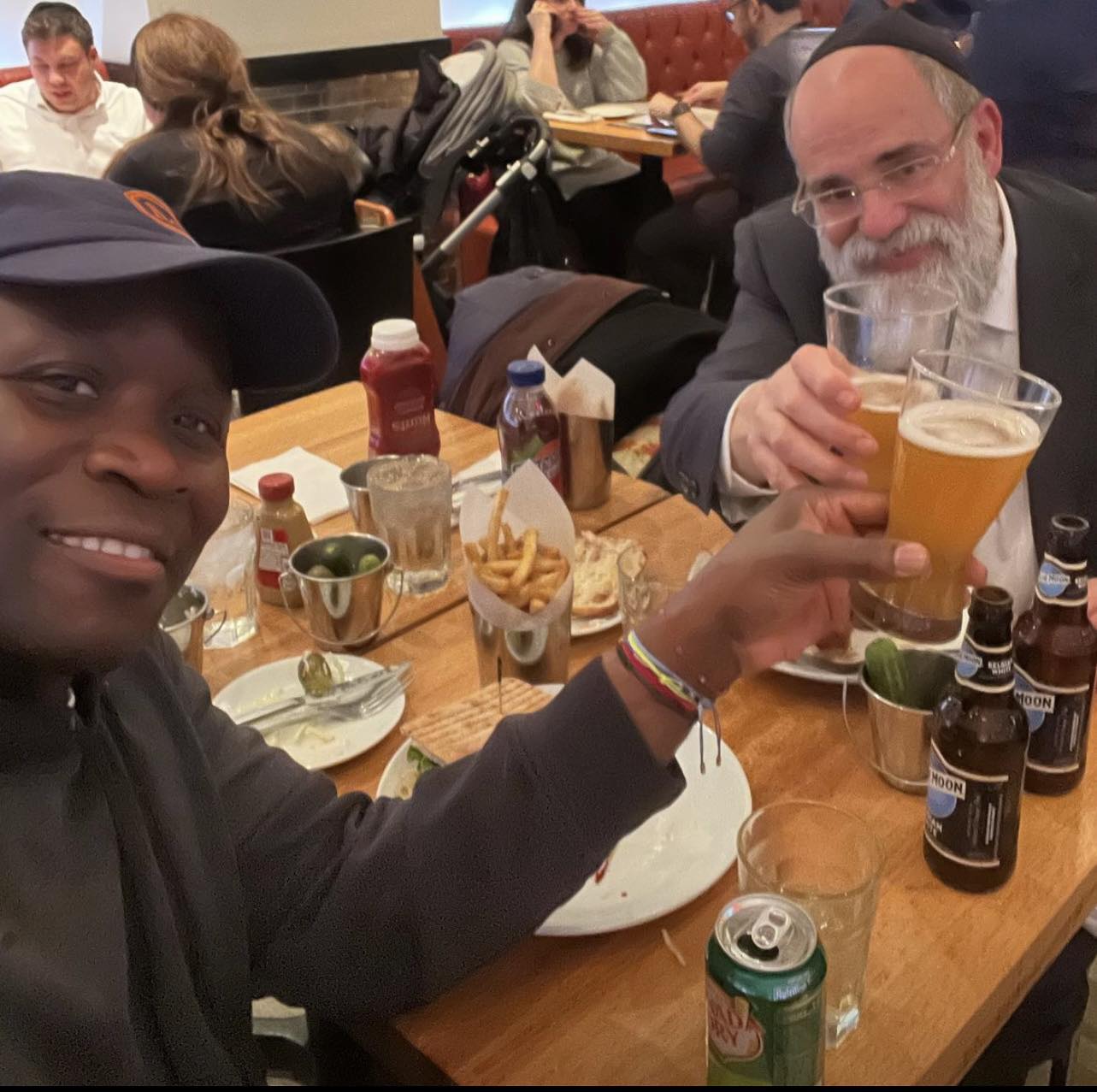 "Two weeks ago I sat next to Rabbi Samuels on my flight to Miami and ever since then, we have been in touch daily through WhatsApp and tonight we met in New York at Mr. Broadway for an extraordinary meal and a beer. We had such a powerful talk about life, faith, prayer, belief, family, entrepreneurship, raising capital and what drives us. We do not have another time – this is it!
And as the Rabbi says, "you can't dance at 2 weddings at the same time." Focus on you and the rest will happen. Two men being vulnerable, open, honest and being of service to each other, to make each other better. Kalman and I left saying a prayer, we hugged and said we love each other….you never know who will impact your life, always be open." – Troy Alexander
Click here to see the original post.