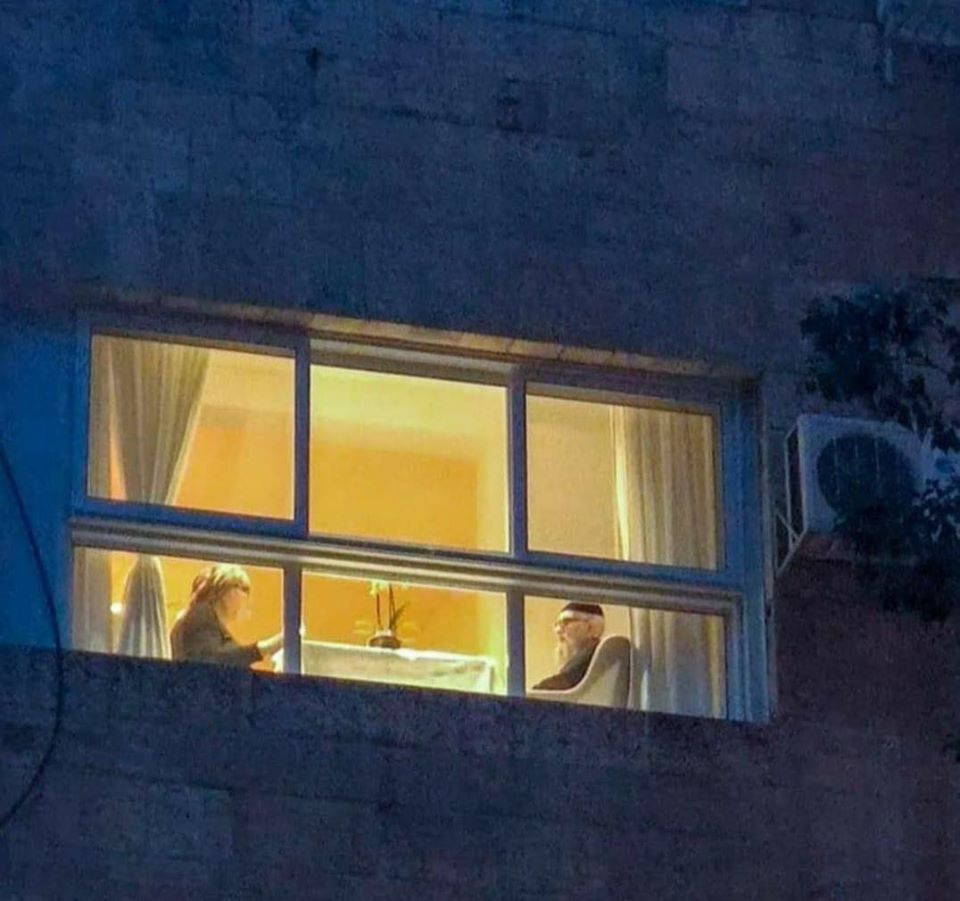 This picture was taken by a security guard in Jerusalem, Israel on the first night of Passover. Shortly after the photo was posted to social media, it was removed for privacy consideration.
The following day the man in the picture passed away on his 80th birthday.
The family reached out to the security guard thanking him for the treasure of this final image. 
May his memory be a blessing.