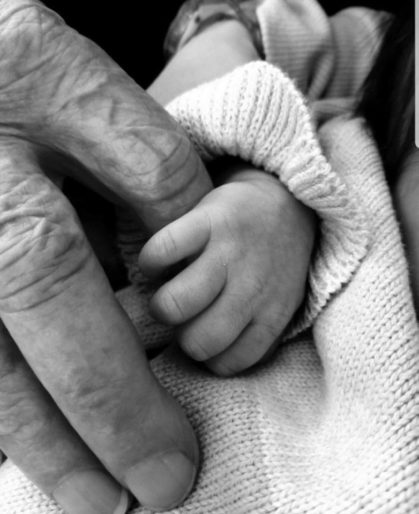 CONDOLENCES: Rabbi Avraham Langer, born 100 years ago in Galicia, Poland, survived the Holocaust and was liberated in Buchenwald by the U.S. Army in 1945.
This image is from January 2019: "This is such a powerful picture and felt I should share. My grandfather with my 3 week old daughter, the youngest great grandchild. They are 100 years apart! My grandfather is a survivor of 10 concentration camps. #trueblessings" – @StaceyZiegler
Rabbi Langer A'H passed away last week, BDE
May his memory be a blessing.
Condolence
,
Holocaust
,
Humans
,
Jewish
,
Judaism
,
People
,
Rabbi Avraham Langer